Could trade challenges derail surging U.S. beef exports?
Could trade challenges derail surging U.S. beef exports?
The U.S. is now the largest beef exporter in the world. Can we hold those gains?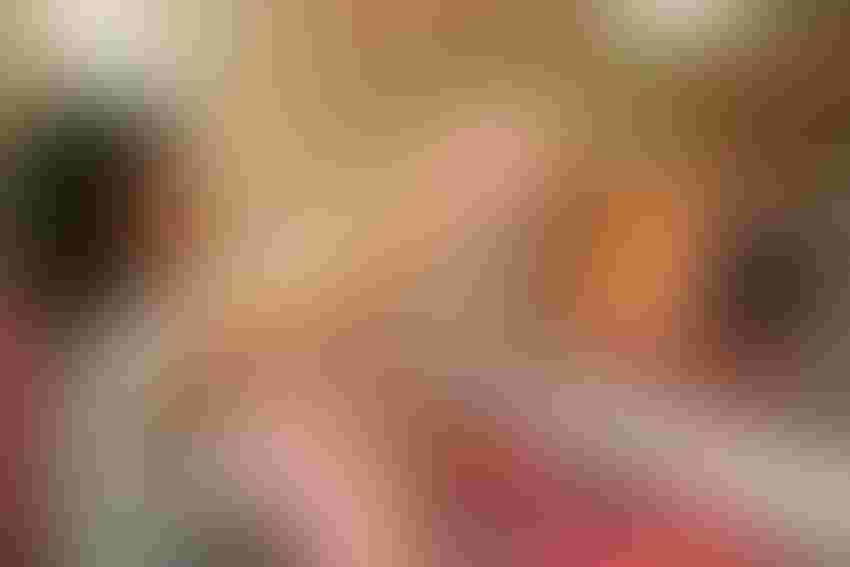 Getty Images/Chung Sun-Jun
U.S. beef is flying off the shelves in countries across the globe. And that, says Phil Seng, CEO of the U.S. Meat Export Federation (USMEF), is quite a milestone.
Speaking to the media during USMEF's Spring Conference, Seng said a look at the numbers show a remarkable story. "For example, starting with Japan, our largest value market, we're up 41% on a volume basis. Also Mexico is up 17%, Korea is up 23%, Canada is up 14% and Taiwan is up 28%." Altogether, across the globe, U.S. beef exports are up 15% in volume and 19% in value, he said.
Part of the increase is due to pricing and the quality of U.S. grain-fed beef. But, according to Joel Haggard, senior vice president for the Asia-Pacific, it's also due to Australia's cyclical low in cattle numbers and the resulting decrease in beef exports. And since Australia is our major competitor in many markets, that's significant.
"It's no secret we're trying to take advantage of that by trying to ship a wider range of cuts, more chilled products. Of course, Australia exports both grass-fed and grain-fed, but because of their short supply and the fact that Australia and the U.S. really dominate [beef imports in] Japan and Korea and Taiwan, we're getting great traction."
But Australian beef production will increase over time. So the challenge for the U.S. will be to keep the market share it has captured from Australia once the competitive situation gets a little more challenging.
That's not the only clouds on the trade horizon. "The trade map has been a little bit unclear for us from the standpoint of some of the rhetoric in the campaign and some of that carried into the beginning of this year," Seng said. The day after the inauguration, President Trump dumped the Trans-Pacific Partnership.
That's concerning, Seng said, because Australia enjoys roughly a 12% advantage in tariffs on imported beef over the United States. If the U.S. is to keep the gains it has made in Japan and other Asian countries, negotiating a more competitive tariff rate is crucial. And with no hints that the U.S. will engage in such negotiations, Australia could easily come back with a vengeance in those markets.
Another concern, according to Seng, is the renegotiation of the NAFTA agreement. As time goes on, things change and renegotiating trade agreements can be beneficial, if they're improved. And that's vital.
"I think the thing we're most concerned with is we don't want to lose any gains we've made in trade access and in our export initiatives in all these markets. So this is very concerning," Seng said.
What about China?
According to Haggard, there is intense buying interest from Chinese importers. "But without having the details, the protocol, it's very difficult for our exporters to talk about prices," he said. In some cases, such as the hundreds of 5-Star hotels in China which aren't as price-sensitive, price isn't quite as much of a deal-breaker. .
"But we're going to be exporting a lot of cuts where price will be very important. So without knowing the details of the protocol, without knowing what type of programs ranchers and exporters are going to have to have in place to produce for the export market, it's very difficult to gauge the opportunity there."
Haggard isn't worried about demand in China for U.S. beef. However, he says once trade starts, it will be tricky at first and it will be slow for a while. One bright spot is that U.S. meat exporters have enjoyed great access to China with pork, so they know the players and they know how to do business there. So long-term, things look promising.
But many countries are uncertain about how the U.S. will address trade in the future, and those are the darkest clouds in an otherwise generally bright outlook for U.S. beef exports. "A lot of countries have depended on the United States for many years from a food security standpoint," Seng said. "Even though they are not food self-sustaining, they are able to depend on the United States and I think to some degree that has been called into question."
Already some of our major export destinations for beef are investigating other options for their beef imports, as any prudent business would do in times of supply uncertainty.
Should that shift occur, U.S. beef exports, and by extension U.S. beef producers, will suffer.
Subscribe to Our Newsletters
BEEF Magazine is the source for beef production, management and market news.
You May Also Like
---