COVID-19: Ag must serve as a trusted resource during this crisis
COVID-19: Ag must serve as a trusted resource during this crisis
In light of food shortages and panic buying, the agricultural community must be the leaders our nation needs right now. Are you up for the challenge?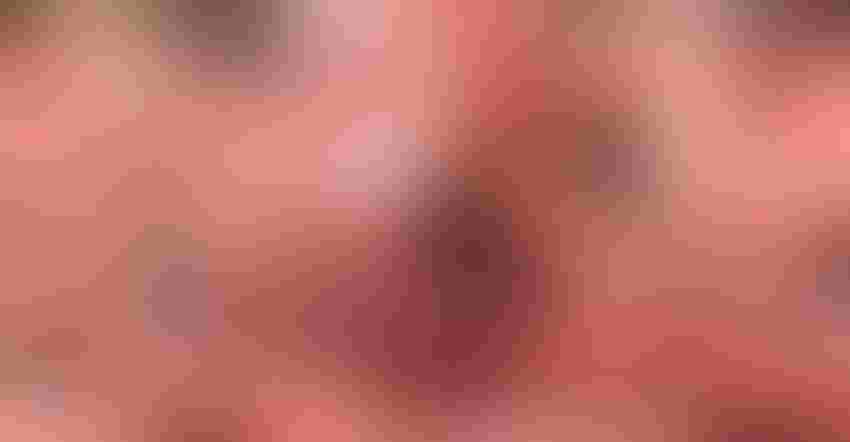 A few weeks ago, I was on a phone call with our foster daughter's biological mom. In between catching up on her sweet little girl's developments and milestones she has achieved while in our care, the conversation turned to what we are all worried about and focused on right now — COVID-19.
This call was the day after Smithfield shuttered its doors, and of course, that was the major story in the media during that 24-hour news cycle. Suddenly, South Dakota was labeled the "hotbed" of America. Our state's governor, Kristi Noem, was all over the mainstream media reminding folks that even if South Dakota had shut down, food processing was considered an essential, critical infrastructure.
As talk gravitated toward COVID-19 and Smithfield, bio mom said, "Oh no. I just bought pork at the store. Do you think I need to throw it out?" I reassured her that COVID-19 wasn't a foodborne illness, and that even if the virus remained on the surface of the pork packaging or even the pork itself, surely high heat from the grill would eliminate any pathogens she might be worried about.
Now as I look back on that conversation, a day after Trump invoked the Defense Production Act to order meat processors to continue, I'm pondering what the long-term impacts of these shutdowns and infections in plant workers might have on consumer confidence of meat moving forward.
Notably, as I'm typed this blog post, I received another email from a concerned meat consumer.
An excerpt from the email reads, "Hi Amanda I'm just wondering if consumers should really be concerned with meat products being contaminated that we pick up at our local grocery? Is it possible that infected workers in our meat processing plants, could be contaminating meats processed and packaged for delivery to local retailers and consumers. If so, then is it reasonable to assume that any meat products contaminated with the COVID-19 virus, can simply be cleaned well by the consumer and be safe for consumption? Any information you could provide would be extremely appreciated."
Without question, the spotlight is on the meat industry right now. What are we going to do with this attention, and how can we respond with confidence and accurate information that our consumers need?
To make matters even more difficult, the activists are taking advantage of the hysteria to elevate their platforms. Take, for example, a recent article titled, "Our cruel treatment of animals led to the coronavirus," an opinion piece written by David Benatar for the New York Times.
In that op-ed, Benatar feeds the hysteria and stokes the flame of mistrust when he says, "Most — and some believe all — infectious diseases are of this type (zoonotic)."
Richard Raymond, M.D., former USDA undersecretary for food safety, counters this fear-mongering piece with an article of his own, which appeared in the Des Moines Register, titled "Ag practices aren't to blame for coronavirus outbreak."
Raymond writes, "For the animal rights groups to jump on this bandwagon and cause false concerns while raising money borders on immoral and unethical. They can have their PR campaigns all they want in normal times. But this is an international emergency.
"One last thought: You cannot get COVID-19 by eating meat, poultry, carrots or soybeans. You might get it by handling contaminated food or packaging and then touching your face with your hands. Of all the stupid things I have done in my life, I hope I do not die because I touched my face," he writes.
"Be safe and be smart. And for now, ignore the animal rights activists and give a farmer, a rancher, a packing plant worker or a USDA meat and poultry inspector a virtual hug. They are trying to feed you while the activists smear them."
Read the entire piece by clicking here.
Even as we try to stay afloat, pay our bills, market our cattle and fight for our futures in light of a novel virus and even more deadly, a tanked economy, we must also consider consumer perceptions of our product.
Yes, meat is flying off the shelves. And in some cases, folks are panic buying and there's shortages of meat in grocery stores as packers slowly ramp production back up.
Yet, when this is all over, I have no doubt the faux meat products and the climate change rhetoric will ramp back up in full force. And you better believe they'll happily disparage your product and link it to this devastating pandemic through every avenue possible.
So what are some good resources we can share with consumers? I've rounded up a few for you to pass along on social media.
The first is from Purdue University. The article, titled "The road from farm to table," answers a lot of common questions right now, including:
If there's a surplus at the farm, why is there a shortage in the grocery store?

Why would farmers throw away food?

Why are meat packing plants shutting down?

What are the impacts of packing plant shutdowns for farmers and consumers?

Are we going to run out of food?

How much of our food comes from abroad?

Why euthanize animals instead of just keeping them on farms?

Why not wait to see if things improve instead of euthanizing now?

How will animals be euthanized?
Another great resource comes from the Food and Drug Administration, which covers a wide range of topics related to COVID-19.
In a Q&A section, the FDA answers common questions including what is the novel coronavirus, how to ward off infection, what treatments are available, if masks and hand sanitizers are effective, if there will be food shortages, how to keep safe in the grocery store, how to keep pets safe and if COVID-19 can be contracted from food.
Check out the answers to these common questions, and many more, by clicking here.
It's not only our job as producers to provide commodities to feed the world, but we also need to serve as a rational, calm and fact-based resource that consumers can count on. In light of food shortages and panic buying, we must be the leaders our nation needs right now. Are you up for the challenge?
The opinions of Amanda Radke are not necessarily those of beefmagazine.com or Farm Progress.
Subscribe to Our Newsletters
BEEF Magazine is the source for beef production, management and market news.
You May Also Like
---