COVID-19 and consumers: Beef a winner as shoppers continue to stock up
COVID-19 and consumers: Beef a winner as shoppers continue to stock up
It's all that and much more than a bag of chips. Here's how consumer behavior has changed.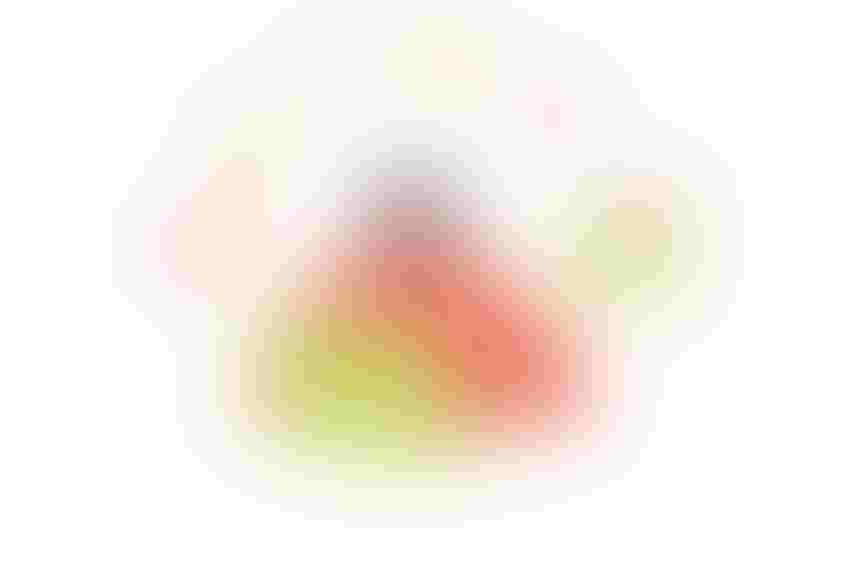 Olha Khorimarko / Getty Images
"To say that consumer behavior around food and beef has changed in light of COVID-19 is probably an understatement."
So says Bridget Wasser, executive director of meat science, culinary & supply chain for NCBA. "Early on, certainly we saw really jarring photos and in-person examples of empty meat cases and the consumer's reaction to being told to stay at home," she told BEEF. With the essentially overnight stop movement order, consumers rushed to the grocery store to stock up, not just on toilet paper, but beef as well.
And here's the thing: much of that stocking-up behavior hasn't changed.
That's according to research NCBA has been conducting on behalf of the Beef Checkoff since April. "Consumers are just still very leery and feeling uncertain about what's coming in the next few months," Wasser says, and that's likely what is driving the ongoing desire to make sure freezers and pantries are full.
According to the research, conducted weekly since the early days of the pandemic:
7% of consumers have less than a week's worth of food at home.

35% have 3-4 weeks of food in storage.

12% have 5-6 weeks' worth of food ready to cook.

5% have 6-8 weeks and 6% have more than two months' worth of food on hand.
While that includes all types of food, beef is a big part of that stocking-up behavior, Wasser says. "We know of that at least 20% of consumers said they are stocking up on beef roasts and steaks specifically." That's likely driven by summer grilling as well as almost everyone eating at home.
Beyond that, however, one of the trends the research has revealed is consumers are looking for information on batch cooking, or cooking a lot for a couple of days, then dining on leftovers the rest of the week. In addition to convenience, one of the drivers in that behavior is the whole family being at home over the lunch hour. So mom and dad have to feed everybody all day.
That has resulted in a strong uptick of folks going to the Beef - It's What's for Dinner website, searching for recipes and meal ideas, she says. "They want to work through the ground beef and steaks and roasts they might have in their freezers right now."
Looking ahead, Wasser says the tilt in volume of beef sold through the supply chain will continue to come through retail rather than food service. While restaurants have largely reopened, people are still cooking more at home. "Through this research, we think they're going to continue to stock up on groceries," she says. "It's going to make them feel a little bit better about the uncertainty they're feeling about the near future."
Online shopping surges
Another major COVID-driven shift in consumer behavior is the trend toward using technology to procure food, particularly beef. That includes online food shopping and having your groceries or food from a restaurant delivered to your doorstep or ordering online and picking them up curbside, in addition to others.
While that's been an ongoing consumer shift, the coronavirus has put rocket fuel in the tank. Some have estimated it has sped up adoption from three to five years to three to five months.
Up to now, however, online shopping has largely been confined to the middle of the store. "There's not a lot of selection factor. It's a bag of chips, regardless of if you pick it out yourself or someone else does."
Not so with perishable food. But that's changing. "Beef and other fresh ingredients, those are the last frontier for online ordering. There's so much of an opportunity there for the supply chain and the beef industry as a whole."
But that opportunity places the heavy hand of responsibility on the supply chain as well. Beef producers may do all they can to provide consumers with the best beef possible, but if something happens down the marketing chain to gives consumers a bad experience, everyone suffers.
"But if we can deliver a great experience to them, that could realistically become part of their consideration set and part of how they get their beef in coming months, coming years," Wasser says. "Technology adoption has sped up monumentally. And I think it's both an opportunity and a challenge for a product like ours to meet those expectations that consumers have."
That puts the onus on grocery stores and third-party delivery services to train their employees on how to select fresh produce, beef in particular. That's happening, Wasser says, because retailers know if they don't and an online consumer has a bad experience, they're probably not going to be back.
So, as the country continues to struggle with the coronavirus, expect consumer behavior to continue to evolve. "Overall, the good news and the silver lining of all this is it affirms how much consumers really do love beef and how they've got to have it; they're going out and finding it," Wasser says.
"They want to have it on hand and in their freezers. They really have sought it out during this time."
Subscribe to Our Newsletters
BEEF Magazine is the source for beef production, management and market news.
You May Also Like
---