Dealing With The Affliction Of Prosperity
Dealing With The Affliction Of Prosperity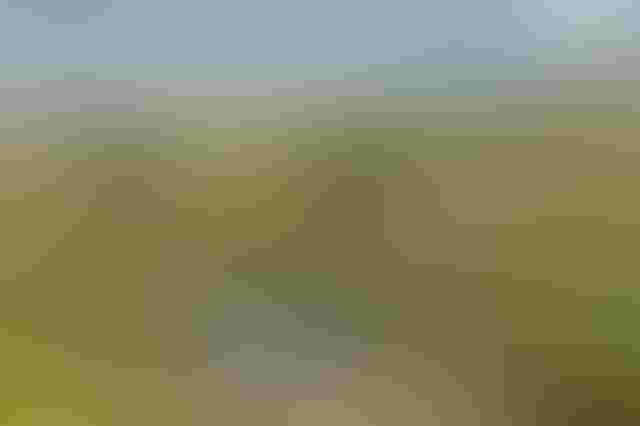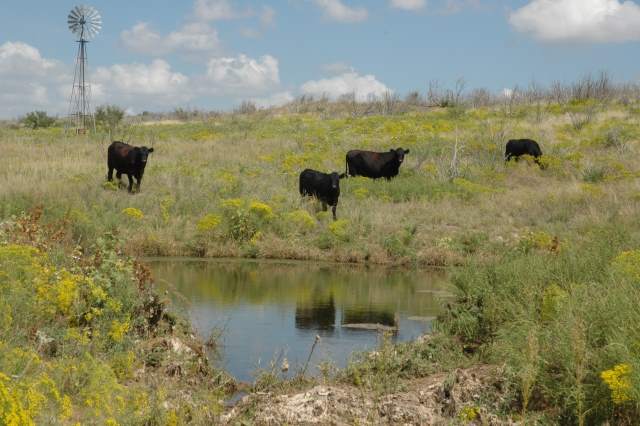 Anytime two or more cattlemen gather, what's the conversation about? The weather and cattle prices, of course.
If the USDA Midyear Cattle Inventory Report released last Friday is any indication, and chances are it is, the tight cattle supply that we've been talking about for a while now will continue to dominate café chatter for longer than we may have thought. Throw in the prospects of an El Niño later this year and the chatter should flow like a creek after a thunder-boomer.
You've likely seen the highlights of the midyear report, but here's a refresher:
Beef cows, at 29.7 million, are down 3% from July 1, 2012.

Beef replacement heifers, at 4.1 million, are down 2% from 2012.

The 2014 calf crop is expected to be 33.6 million, down 1% from 2013 and down 2% from 2012. Calves born the first half of this year are estimated at 24.3 million, down 2% from 2013 and down 3% from 2012.
Subscribe now to Cow-Calf Weekly to get the latest industry research and information in your inbox every Friday!
We're lucky to have a midyear report at all. It was one of the many victims of last year's government shutdown and USDA indicated that the report may go away forever because of budget restraints.  That's why the comparisons are with 2012—there was no report last year to compare.
But the comparisons are still telling—cattle numbers are going down at a steady clip. A graph in the 2014 midyear report going back to 1989 shows a peak in the total cattle inventory estimate in 1995 at 114.3 million, and another and smaller attempt at expansion in 2005 and 2006. But the trend line from 1995 to now is undeniable.
Let's look more closely at some specifics in the reports—particularly beef cow inventory and beef heifers held for replacement, which I think are much more telling. Using the same timeframe that USDA used, beef cows were estimated at 37.2 million in the 1995 midyear report, and beef replacement heifers were estimated at 5.7 million, down from 5.9 million in '94. The total calf crop for the year was estimated at 41.5 million.
In comparison, beef cows were estimated at 33.9 million in the 2006 report, up just a tick from 2005. Beef replacement heifers were at 5 million, the same as 2005, and the total calf crop was estimated at 37.9 million. For historical perspective, it appears that 1975 was the peak in beef cow numbers, with USDA estimating 46.9 million cows and a heifer replacement inventory of 7.3 million.
The question then, is this-- will that trend line continue downward? I'm not an economist, although I have, in a past life, played one on TV. But my uneducated guess is that yes it will, at least until we know the extent to which we'll try herd expansion this time around.
And expand we will, or at least restock. But here's my second guess—we will, at best, only get back to where we were in 2005 and 2006. And I'm not convinced we'll restock to that level.
Here's the thing—what will happen in the next three to five years is anybody's guess, educated or otherwise. And an uneducated guess may be just as good as an educated one. We're in unchartered territory for both cattle inventory and cattle prices—packer bids for cash fed cattle hit $165/cwt. last week, a price that nobody could imagine even a few short months ago.
I'm writing this before the cash fed cattle market developed this week, but last Friday's Cattle on Feed Report showed continued tight fed cattle numbers, so it's reasonable to expect that cash prices won't back up. Feeder cattle prices did the same even earlier when they broke the $300 barrier.
Those kinds of prices have a lot of folks expressing concern, and for good reason—if there's one thing we can't stand in the cattle business, it's prosperity. So it's reasonable to expect a correction, at least in fed cattle prices.
But don't expect it right away. The futures market has been grasping for a correction all summer and simply can't pull it off. And any correction in either cash prices or the futures will be a short-term phenomenon, not a long-term trend.
My guess, uneducated though it may be, is that we will continue to have very good prices for at least the next five years, if not several years longer.
So we may have to struggle with prosperity for a while yet, whether or not we're emotionally and mentally ready. Like my neighbor said earlier this spring, when I was complaining about the flush of weeds that two weeks of rain brought us, "That's a good problem to have."
Other popular BEEF stories:
How To Properly Store And Handle Cattle Vaccines
9 Tips For Preventing Pasture Bloat In Cattle
Tips For Minimizing Heat Stress In Cattle
Subscribe to Our Newsletters
BEEF Magazine is the source for beef production, management and market news.
You May Also Like
---