Demonstrate your passion by choosing beef on Valentine's Day
Demonstrate your passion by choosing beef on Valentine's Day
Not only is February a month for romance, but it is also American Heart Month; and beef certainly fits into a heart-healthy diet.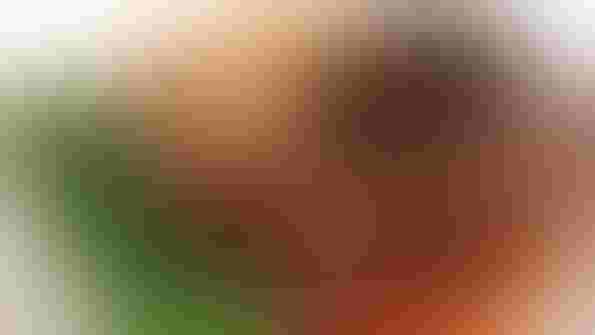 Like all Americans, I'm enjoying the benefits of tumbling gas prices these days. In my hometown of Mitchell, S.D., I recently filled my gas tank for $1.97/gal. I can't remember the last time gas was below $2!
Those formerly high gas prices forced many consumers to think twice about traveling; with today's lower gas prices, more motorists are taking to the highways. If they're on the road, chances are they're dining out. And, if they're eating at restaurants, I'm hoping they're choosing beef!
Although Americans love beef, the high price of beef is causing some consumers to trade down to less expensive protein choices like chicken or pork. In 2014, we saw record-high prices for beef, and it looks like the trend will continue in 2015.
According to USDA, beef supplies are expected to decline 3.6%, or 1 billion pounds, this year. Meanwhile, chicken demand could increase by at least 3% in 2015, says Donnie Smith, CEO for Tyson Foods, according to Bloomberg Businessweek.
As consumers travel more in 2015, thanks to lower fuel costs, we must fight for market share at the restaurant level. I'm confident consumers will be willing to spend the extra $1 per gallon in their pockets on beef, but promotion will be key to keeping beef front and center.
February is the perfect month to promote beef as Valentine's Day is flagged in many Americans' minds as a day for romance and dining out. According to beef checkoff research conducted in 2010 by Pelegrin Gray, 61% of Americans favor a nice meal on Valentine's Day over flowers and gifts.
What's more, 62% prefer steak as their most desired Valentine's Day meal, while 42% associate steak with "love," more so than chicken, pork or fish. Of those surveyed, half associate beef with celebrations, compared to chicken (18%), pork (17%), or fish (15%).
Not only is February a month for romance, but it is also American Heart Month. Many consumers might still be plugging away on that New Year's resolution to be healthier, and beef certainly fits into a heart-healthy diet.
Despite the assertion of the proposed 2015 dietary recommendations that red meat should be excluded from a healthy diet, the science of beef as a healthy food choice is clear. Beef offers a powerhouse of nutrients like zinc, iron and protein, as well as healthy fats, to keep folks satiated longer and fueled throughout their day.
Really, what's not to love? Let's share that love of beef with consumers on social media this February. Whether it's talking about the nutritional information of beef, suggesting a great steakhouse, or posting some great-tasting recipes, a little bit can go a long way in keeping beef at the center of the dinner plate in 2015.
Last year on Valentine's Day, I had a rancher who thanked me by email for reminding him about the holiday, so he didn't get in trouble with his wife for forgetting. Cowboys, consider this your friendly reminder.
And may I suggest a few recipes for the more kitchen-savvy among you that are sure to wow your sweetie? How about "Black Tie Beef Roast with Chocolate Port Sauce and Goat Cheese Mashed Potatoes" or "Filet Mignon with Herb-Butter Sauce and Mushrooms?" Both recipes can be found at beefitswhatsfordinner.com. Give them a try, and most importantly, don't forget to take a picture and share your fantastic meal online with your social media friends. Let's all work to get the word out.
Whether it's dining in or eating at a restaurant, it's pretty hard to turn down a great-tasting steak. Now, we just need to remind our consumers how much they love beef, and that the extra dollar for a steak vs. a chicken breast is money well spent. For the love of beef, let's work together to keep beef demand strong in 2015.
Amanda Radke is a South Dakota rancher and editor of BEEF Daily.
You might also like:
9 ranch management concepts to improve your ranch
Bale grazing lets cows feed themselves
7 U.S. cattle operations honored for stewardship efforts
60 stunning photos that showcase ranch work ethics
4 tips for managing cold stress in cattle this winter
3 things you need to know about feeding moldy hay
Subscribe to Our Newsletters
BEEF Magazine is the source for beef production, management and market news.
You May Also Like
---