Direct beef company sees demand surge amid pandemic
Direct beef company sees demand surge amid pandemic
As meat processing and supply chains strain because of COVID-19, new customers seek ranch-direct sources.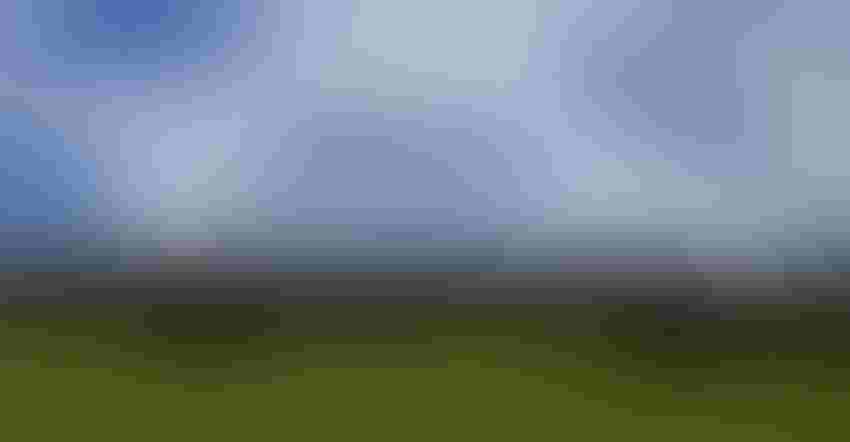 BLUE SKY: D&D Beef is an outcropping of D&D Cattle Co., which has raised Angus and Red Angus cattle near Herman, Neb., for decades.
Photos courtesy of D&D Beef
D&D Cattle Co. in Herman, Neb., has been direct marketing ranch-raised beef to friends and family for 50 years. Duane and Helen Braesch started selling beef directly years ago, and they usually had a waiting list from their regular customers who wanted to buy shares in quarters, halves or whole beef.
The tradition continued through the next generation to Duane and Helen's son, Dan. But the direct beef marketing effort really took hold more than a year ago, when the third generation of the family got involved.
"Sharing ranch-raised beef has always been a small part of our ranch operation," says Michaela Mann, Dan's daughter. Michaela lives with her husband, Jared, and two children just down the road from her parent's ranch.
Related: Complete coronavirus coverage
"My father called me and asked if I could put something out online because they had a couple of finished steers ready to go," she explains. "The response I received took me by surprise. I had an outpouring of new customers asking about our beef. The opportunity was there, so I created D&D Beef."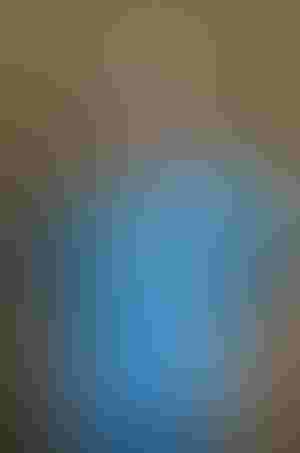 Mann (left) says that when she started to pursue the direct beef market, she wanted to stay true to where it all started, with Duane and Dan, her grandfather and father. They created D&D Cattle Co. years ago to transition their herd to purebred cattle and to venture into selling replacement quality Red Angus and Angus cattle.
 "Anyone who knew my grandpa or knows my dad understands the true passion they have for cattle," she says. "That passion has fortunately been passed down to me."
With meat processing plants closing across the Midwest because of worker health challenges during the COVID-19 pandemic, new customers have been seeking out ranch-direct sources for their beef.
"Our ranch-direct business has seen a lot of growth, especially for the quarters, halves and whole beef shares during this time," Mann says. "I believe that first and foremost, when the virus started spreading, consumers wanted to support local suppliers. I had an outpouring of new customers, many from referrals, wanting to support our ranch-direct beef business by purchasing beef boxes. With plants closing and concern regarding the meat supply in retail stores, beef boxes and especially beef share interest has surged."
D&D Beef has location on its side. Located in Washington County near Herman, Neb., the majority of its customers are local.
"Our ranch is located near Omaha, and many of our customers are located in the Omaha and Lincoln area," Mann says. "The farthest I have shipped a package is to the coast."
Social media best practices
Mann uses multiple outlets for marketing. "Social media, customer referrals, advertising and attending local events have all played a large role in promoting our business," she says. "Facebook and Instagram have been great tools for showcasing our products to customers."
In the future, Mann hopes to expand shipping beef boxes, as well as expand their local customer base.
"For social media, I post and share daily on Instagram," she says. "For Facebook, I share multiple times each week as well, and alternate between recipes, educational posts and fun posts. It is important to share a variety of posts to interact with different consumer interests, so I could schedule posts when I have an announcement for a new product, or an in-depth topic that I want to share."
Mann considers these posts critical to the business, so being able to schedule them to post is a useful tool. "Over time, I have followed trends as to when my social media audience is more apt to engage," she says. "Usually early in the morning, noon and evening, people are active on social media. It is important to start following the trends and posts when your audience engages with them most."
On Instagram, Mann takes polls and asks questions. "I ask my followers if they are interested in certain topics and what they want to hear more of," she says. "Consumers want to see where their food is coming from, and I share the daily aspects of our ranch life.
"I think it is important to be honest and authentic on social media, so I only post pictures of our actual beef cuts and choose to not use stock photos. I do not want to misrepresent our product in any way, and I want customers to trust their rancher."
COVID-19 may have increased demand for D&D Beef, but it also has created numerous challenges to meet that demand. "We now have a waitlist for our beef shares," Mann says. "Due to these uncertain times and local meat processors being booked through the end of the year, having an open line of communication with our customers is crucial. So, I recently shared on social media those facts and that their food supply is safe, and we are working on continuing to provide customers with our ranch-direct beef."
For those producers interested in starting or expanding their own farm- or ranch-direct meat business, Mann advises them to start building their brand and local customer base first, before beginning to ship product. "Shipping perishables takes a lot of planning, coordination and time," she says.
Learn more at danddbeef.com. Mann's social media handle is @danddbeef.
Subscribe to Our Newsletters
BEEF Magazine is the source for beef production, management and market news.
You May Also Like
---