Do new antibiotic regulations challenge herd expansion?
Do new antibiotic regulations challenge herd expansion?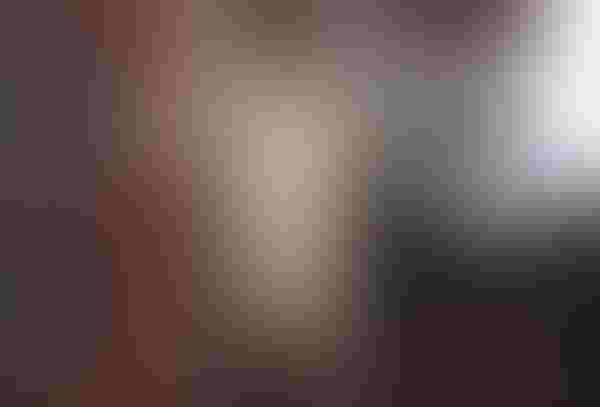 As we consider the beef industry from an animal health perspective, it's clear we are faced with substantial changes and challenges. Or are they opportunities?
Our cow herd is rebuilding, and I doubt there has ever been a time that reproductive efficiency was more important than it is now. This includes getting cows pregnant, keeping them pregnant, getting the calf on the ground, getting the cows pregnant again and weaning the calf.
Cows must be on a good nutritional plane as they go into breeding season, as it is very difficult to improve a cow's body condition score while she is suckling a calf.
At the very least, herd bulls should be in good physical condition and have breeding-soundness evaluations performed. In some areas, testing bulls for trichomoniasis may be wise. See your herd-health veterinarian for advice on getting breeding stock in proper reproductive condition.
From a production perspective, those are critical issues. But for our consumers, antimicrobial use continues to be both a concern and a striking iron for animal ag's antagonists. In response, cattle producers and their veterinarians have made a pointed effort to take a more judicious approach to antimicrobial use. Nonetheless, we must continue to use antibiotics even more effectively.
A couple of years ago, Panera Bread promoted itself by using only antibiotic-free chicken in its restaurants. Many of you may remember the "only lazy farmers use antibiotics" campaign that this chain ran for a while.
In recent months, McDonald's and Tyson have developed antibiotic-free policies for the chicken they will offer. Because the life span of a broiler is measured in weeks, the feasibility of these policies is not far-fetched for poultry producers. The implication for livestock with a longer life span remains to be seen.
In December 2016, the Veterinary Feed Directive (VFD) will come into effect. The VFD is, for all intents and purposes, a prescription from a veterinarian for a feed-grade antibiotic.
The goal in developing the VFD is essentially twofold: to more closely track antibiotic use in food animals, and reduce the amount of antibiotics used in food-animal production.
The Food and Drug Administration has published the final rule. And though the VFD has been discussed several times on these pages, I am afraid there will still be producers who will be shocked when they go to their local feed dealer to pick up a bag of chlortetracycline and learn they can't do that anymore.

BEEF Seedstock 100
Looking for a new seedstock provider? Use our BEEF Seedstock 100 listing to find the largest bull sellers in the U.S. Browse the Seedstock 100 list here.
At this point, the VFD applies to antibiotics that have been deemed "medically important." These include tetracyclines, tylosin and neomycin, to name a few. Other products, such as ionophores and MGA, will not require a VFD unless they are fed in combination with a product that does require a VFD. Confusing enough?
While I agree that the herd-health veterinarian should be involved in making antibiotic decisions, I think I can speak for the veterinary profession by saying that we aren't looking forward to the recordkeeping and other issues that will come with the VFD. I'm also concerned about unintended consequences, such as the potential for poor animal welfare.
In this light, I would characterize our industry as being in a state of recovery and adaptation. Challenges bring opportunities, and our challenges are to recover our cow-herd population while at the same time adapting to new regulations and advancing consumer demands.
Your herd-health veterinarian can be a tremendous resource as these issues unfold.
Dave Sjeklocha, DVM, is director of animal health for Cattle Empire LLC of Satanta, Kan. He can be reached at [email protected].
You might also like:
How is a herd bull like a baseball player?
70 photos honor the hardworking cowboys on the ranch
Harlan Hughes: Could 2015 be a profit repeat?
Enjoy these picture perfect summer grazing scenes
65 photos that celebrate cowgirls & cattlewomen
5 best steps for preventing, diagnosing & treating foot rot
Can ranching be sustainable without profits? Burke Teichert says no
Subscribe to Our Newsletters
BEEF Magazine is the source for beef production, management and market news.
You May Also Like
---