Does the beef industry have the drive to promote itself?
Does the beef industry have the drive to promote itself?
Truth be known, most of the time spent on the big aggregate things are more designed to preserve what we have or to stop the decline rather than truly grow it.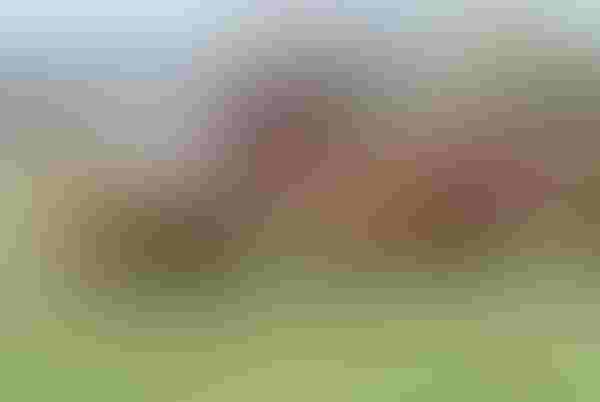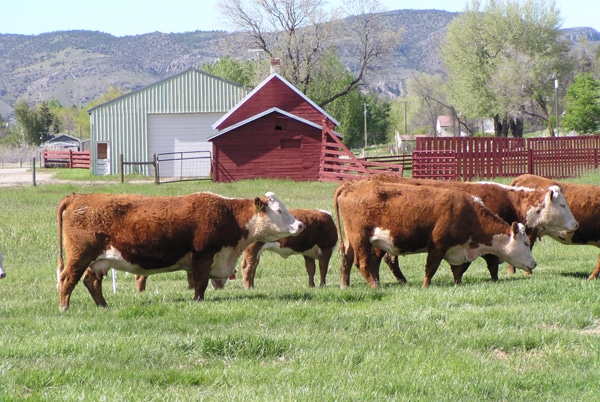 I've been reading a book titled Drive. Its goal is to discuss what motivates us, yet it is one of those books that isn't particularly well written or entertaining. But alas, it is a book that gets you thinking in a more concrete fashion about things you have always known. It reminds me of a college book—not interesting enough to make it really enjoyable, but meaningful enough that you keep going back to it until you finally finish. 
The book basically boils motivation down to three essential ingredients: autonomy, mastery and purpose. Or in an even simpler form, what gets you up in the morning or keeps you up at night?
I try to apply every business book I read to my business, my family and my relationships with the hope of making them better. My world view tends to be like a typical economist. Profit is the motivator, profit is the goal, profit is the purpose.
Yet, I think that is one of the reasons I have always admired ranchers so much. Their primary purpose and goals are rarely about profits. Profits are a good thing; they are essential to the survival of a business, but also a very good way of measuring whether or not the business is achieving its greater purpose.
The concepts in this book seem almost intuitive at a personal or business level, if not always easy to implement. But it also got me to thinking about these concepts from an industry perspective. Our industry is an endless story of passionate, hard-working people and businesses striving to build a legacy. But from an industry perspective, we morph into metrics like profitability, beef demand, or market share.
There's nothing wrong with that. After all, the industry is not sustainable without them. However, they are a lot like selection indexes—they are a great way to measure your progress, but you improve them by improving the individual components that make up the index.
We achieve our goals as an industry by increasing consumers' connection with our product, creating more memorable and enjoyable eating experiences and providing more value. It isn't prices we receive or advertising dollars we spend. We tend to focus on the comfortable instead of the important.
The artificial insemination (AI) business is a great microcosm of this. Only 3-5% of the cows in this country are AI'd. So a 2% increase in that number would increase the size of the business by 40%-60% and profitability by even greater margins. Yet, the industry as a whole spends very little time growing AI acceptance. Instead of growing the size of the pie, they fight ferociously every day to increase the size of their slice of the pie.
Everyone benefits from a growing industry and everyone is harmed by a shrinking industry. Yet, we spend precious little time and capital on growing our industry. Truth be known, most of the time spent on the big aggregate things are more designed to preserve what we have or to stop the decline rather than truly grow it.
I always thought that the great disadvantage our industry had to overcome was being a commodity market. That has been and continues to be an impediment, even as the industry attempts to transition toward a differentiated value-based marketing structure.
As I get older, however, I'm starting to realize that the problem is dwarfed by our segmented business model. Everyone does a great job, but unlike other businesses there is no clear individual responsibility for meeting and building the demands of consumers or addressing competitive concerns. The result is a mad race for efficiency and grabbing market share, not from an overall market perspective but from a narrowly focused segment mentality.
As crazy as it might sound, I think the checkoff has even contributed to the problem. Yes, it saved us from the precipice and helps to keep us from going the way of the lamb industry, but it also gave us as individuals an excuse to abdicate our responsibility to grow our industry.
The other ironic factor is that we have been let off the hook for growing our industry because our product simply tastes a lot better than our competitors. They have had to innovate, improve their product offerings and invest greatly in marketing, efficiency, and product development.  We haven't.
We look at the aggregate numbers our industry spends and think it is significant dollars, but that's a warped perspective. Imagine you are selling 10 bred heifers and I gave you $10 to promote them. The average fed animal grosses several thousand dollars and yet we are invested $1 per animal to promote the consumer products it produces.
For a little perspective, the average company spends 2% of its revenue on advertising. In contested markets, that number is even higher. For example, Ford sells about 2 million cars per year and they spend $4 billion advertising.  And no, that doesn't count the billions of dollars its dealers spend as well. Even Microsoft, which enjoys a dominant market share position and limited competition, spends nearly 3% of its revenues on advertising.
The beef industry on a retail equivalent is a $105 billion industry. It is hard to fathom, but if we were a company, we would be investing several billion dollars a year in advertising! The marketing, research and development numbers are equally as disturbing.
We should be debating if $15 or $20 per head is a more appropriate number. Instead, we are talking about whether or not we can raise it to $2. It is like our politicians who talk about reducing our nearly $20 trillion debt by eliminating a $1 million budget line item. While it is true that we must start somewhere, a solution that is wholly inadequate to address the problem is always going to be a tough sale. 
Subscribe to Our Newsletters
BEEF Magazine is the source for beef production, management and market news.
You May Also Like
---