Don't bid away future profits by overpaying for cows
Don't bid away future profits by overpaying for cows
Last month's focus was on projecting the economic value of a preg-checked crossbred heifer entered into my eastern Wyoming and western Nebraska study herd. That analysis projected the economic value of a crossbred heifer that produces her first calf in 2015 to be $2,925.
For a crossbred female that has nine consecutive live calves, her economic value was projected to be $3,234. This is a discounted valued based on the present value of all future incomes brought back to today's dollars.
However, we know that not all females will produce nine consecutive calves, so a second phase of last month's study looked at the economics of the "herd effect." This utilized a typical lifetime annual culling rate by starting out with 100 crossbred heifers and running that herd for nine consecutive calf crops. At the end of the ninth year, the remaining females were sold as cull cows.
By the end of the ninth year, this herd still had 66 of the original 100 females in the herd, implying that 34 were culled or died in that time period. After adjusting for the annual sale of culled females, the projected average economic value of these 100 crossbred heifers was reduced to $2,925 per head. This "herd effect" was about a 10% adjustment in the economic value of these bred heifers due to annual culling during the nine years of calving this herd of females.
The data suggest that crossbred females tend to have a longer productive life, so I used a lifetime number of nine calves. The data also suggest that crossbreds tend to wean heavier calves, so I added 6% to gross calf sales for those crossbred calves.
This month, I'll project the economic value of a straight-bred, preg-checked heifer that also has her first calf in spring 2015, but I'll run this analysis based on a lifetime of seven calves. I'll also reduce the annual production by 6% from that used for the crossbred study.

70+ photos showcasing all types of cattle nutrition
Readers share their favorite photos of cattle grazing or steers bellied up to the feedbunk. See reader favorite nutrition photos here.
I typically run these analyses with two possible calving percentage tables, relating percent calf crop to female age. One is a "high percentage set" and the other is what I call "average percentage set." Both analyses — last month's and this month's — are run with the high-percentage calf crop set.
Figure 1 presents the high-percentage calf crop set used in both analyses. The concept employed here is that, as you cull out opens in the early years, you tend to end up with more of the remaining females that calve every year. Then, as they approach the end of their productive life, percent calf crop moves slightly downward.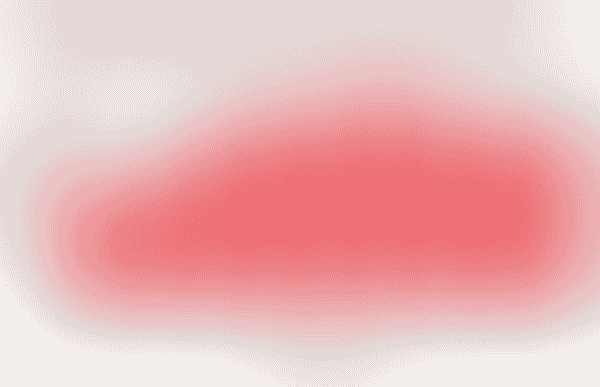 Last month's planning prices were again used in this month's analysis. Figure 2 presents the economic projection for a straight-bred heifer born in 2013, bred in 2014 and having her first calf in 2015. She produces seven consecutive calves and is culled.
The first column is the calf number; the second column is the year of the calf; and the third column is the average annual net cash incomes from the herd, based on the planning prices used. The fourth column is this female's net income adjusted for the age of the female; the fifth column is the age adjustment factors used; the six column is the discount factor for each year; and the final column is the discounted net cash income value for each year.
The bottom left-hand number is the accumulated net cash income for the seven calves sold, plus the cull cow income in nominal dollars. The right-hand bottom number is the discounted value for this female. This discounted $3,121 is the projected economic value of this preg-checked heifer having her first calf in 2015. But not all heifers produce seven consecutive calves. Figure 3 presents detailed projections for a heifer that is culled after producing just one calf. Her economic value is projected at $2,001. A heifer that produces two calves and is culled is projected at $2,319, etc., on up to a heifer that produces seven consecutive calves ($3,121 per head). Columns 11 and 12 are not used in this straight-bred heifer analysis.
Sometimes, 3-year-olds are hard to get bred back. Column 13 is a special case designed to value a heifer that has her first calf, then is open for one year and then has five more consecutive calves. The projected economic value of this heifer that misses her second calf and has five more consecutive calves is $2,245. This is $876 less than a heifer that has seven consecutive calves. But once again, we know not all heifers produce a calf each and every year. There is an annual "herd effect" of some open females. Let's bring in the pregnancy percentages discussed in Figure 1.
The best way to illustrate this is to assume that a rancher has 100 head of preg-checked heifers. In year 1, 90% of those 100 heifers wean a live calf. That suggests 10 heifers were open, or the calf was born dead or died. In year two, 92% of the remaining heifers weaned a live calf, which means seven remaining females were either open or lost their calves before weaning.
This continues each year until the seventh consecutive calf is weaned and all the remaining females are sold as culls.
The seven-year accumulated net income from these 100 heifers is projected to total $285,956. This averages as $2,860 for each of the original 100 heifers. This "herd effect" figures out to be about an 8% reduction in the projected economic value of a preg-checked, straight-bred heifer that has her first calf in 2015.

As a follow-up to this analysis, I looked at the USDA Marketing Service's sale barn report for La Junta, Colo., for the current week of Feb. 17. All breeding females sold averaged $2,645; the range was from $3,060 for some 3- and 4-year-olds to $1,950 for a set of older cows. The average of all breeding females sold was $2,645 per head. 
Clearly, the market price of breeding females is responding to last fall's high calf prices. I sincerely hope ranchers don't bid away all the future profit in their added beef cows.
Harlan Hughes is a North Dakota State University professor emeritus. He lives in Kuna, Idaho. Reach him at 701-238-9607 or [email protected].
You might also like:
70 photos honor the hardworking cowboys on the ranch
7 U.S. cattle operations honored for stewardship efforts
How Schiefelbein Farms made room on the ranch for nine sons
Prevention and treatment of cow prolapse
See the world's largest vertically integrated cattle operation
8 tips for being a better ranch manager in 2015
Subscribe to Our Newsletters
BEEF Magazine is the source for beef production, management and market news.
You May Also Like
---