Don't forget the power of infrastructure
Don't forget the power of infrastructure
We sometimes take for granted the roads and bridges that help us capitalize on market opportunities.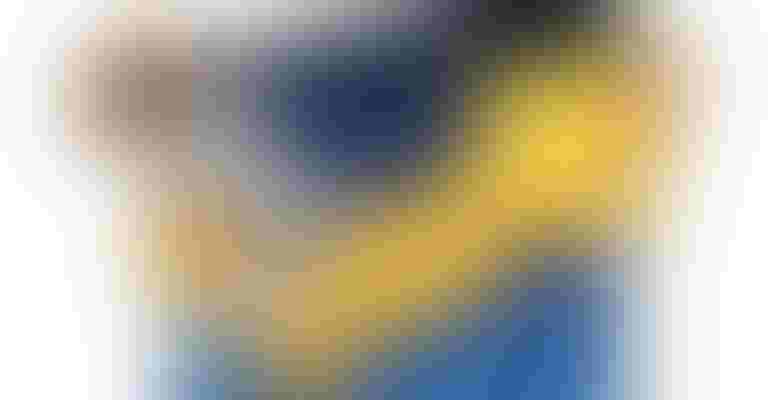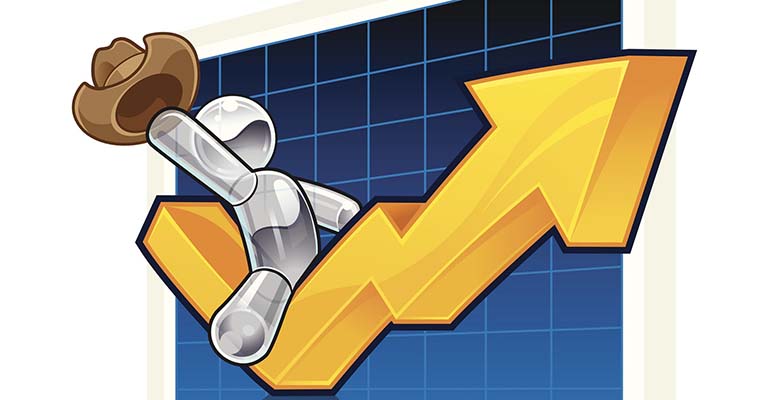 Watch each Friday for Doug Ferguson's Market Intel blog on Beef Producer and BEEF magazine.
vectorbomb-ThinkstockPhotos
This week I got a lot of drive time in, and it gave me time to reflect on things. I couldn't help but notice how different things are.
There was a ton of construction which meant delays and detours. One was quite unexpected as a bridge I rely on regularly failed inspection and was closed. This closure meant the cattle I ship now have an additional $50 added on to a load for the detour miles. Couple that with the increased cost of fuel and my routine shipping cost have gone up 50% on this run in six months.
One part of the cattle business essential yet never really thought about is infrastructure. With our road system we can ship cattle anywhere and do it rather quickly. The floods we had in Nebraska were a perfect example. With the road closures at the time feeder cattle were not going to get into some of the prime cattle feeding areas in Nebraska. This caused feeder cattle markets in other states to take a hard short term drop until the roads opened again. To put it differently a flood in Nebraska closes some highways and the feeder market in Kentucky takes a dive.
Look at the distance some of these cattle must travel to make it to a packer. What happens if for some reason we can't ship them to a packing facility? Simple answer is we adjust and reroute them to a different one and work through the issue. We can do this because of all our interconnecting roads.
Now use your imagination and pretend we can't get them to any packing facility. If we can't get them to the terminus what happens to their value? They won't have any.
These roads and bridges are what makes us money. Look at the price difference between four weight heifers in the south compared to the plains markets. With that kind of geographical spread anyone who can do math would be happy to pay the driver $5,000 to deliver them.
When prices get depressed in an area due to drought, sometimes it is beneficial to ship the cattle to an area that has gotten some rain to get a better price when selling or to have them custom grazed/fed. A financial disaster can be avoided because of the road system
Even though they are bumpy we really should be grateful for the roads we have. And we should be grateful for the people who leave their families behind for days and sometimes weeks to haul cattle for us.
A little market surprise
The bridge closure wasn't the only surprise this week. I was at an auction yesterday and some weigh cows brought 98 cents. Then when looking at market reports this morning, I noticed in Montana they sold heifer pairs for $3,450! Just a few months ago they were shipping cows out of that state into Nebraska to try and get a better price. I also noticed that some five weight heifers brought just as much as steers in the Western states.
The price for pairs caught me off guard. I compared the actual value to the intrinsic value and the only ones that sold higher than their IV were the heifer pairs. Even though the mature pairs got a big boost in price as well, the weigh up value of splitting the pair still has them under-valued
While the market topping prices are fun to talk about our main concern should be making a profit. Even though I said the general state of the female market is under-valued (again this is in Montana) cattle are still trading over/under valued to each other. Not all ages and classes go up the same amount.
Even though the heifer pair is the most overvalued, and the only one selling over their IV, we can improve our position by selling her and buying back an older pair. This happens in two ways. One is we will have a pile of cash to help offset the depreciation of the older female. Also, the older pairs have a much higher IV, so we are adding value to the balance sheet that way too. What a deal! Increase the value of the herd and increase our cash on hand. And to be clear when I am making this comparison I am not using the $3,400 heifer pairs, I used the $2,200 pairs.
Trading heifer pairs isn't the only possible trade that is awesome. Size of the calf and condition of the cow also set up some cash laden trades between the mature cows.
View from the cattle market
Feeder cattle runs were thin this week. Many auctions didn't even bother to report their sales. Couple that with alternating summer schedules. What I did see suggests the VOG is improving through the spectrum. With the light runs buyers were going to have a near impossible time filling a load with similar type cattle, so they bid aggressively on load lots.
The people that really need to hear this last part don't read this blog. I spoke to an auctioneer earlier in the week and he informed me he had some three strike cattle to sell. They were pulled off the cow yesterday, that is strike one. The heat index was in the triple digits, strike two. And they were still bulls. This seller did nothing to help themselves. I write this column to try and help people make money. Thing is I am also more than happy to pick up the money others leave on the table at an auction.
The opinions of Doug Ferguson are not necessarily those of beefmagazine.com or Farm Progress.
Subscribe to Our Newsletters
BEEF Magazine is the source for beef production, management and market news.
You May Also Like
---