Drought has cattle producers considering their options
Drought has cattle producers considering their options
K-State beef and agronomy experts discuss drought measures for cattle herds in May webinar.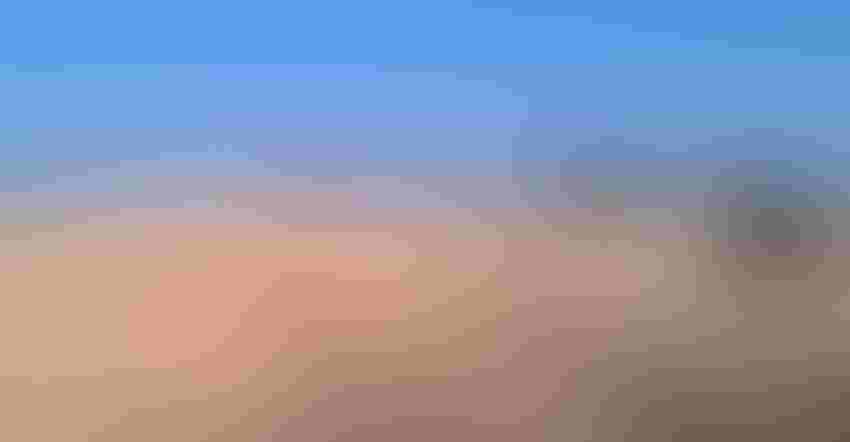 NO RELIEF IN SIGHT: Kansas cattle producers, like many others in the Plains, are dealing with the effects of ongoing drought. Some are starting to consider their options for their herds and their pastures this summer and into the fall.
Courtesy of K-State Research and Extension
Cattle producers in the western two-thirds of Kansas have to be flexible in the best of years. Their grazing resources are different from those in the eastern part of the state.
But a dry winter and spring with high winds and low humidity didn't help grass coming out of dormancy this spring. And drought in the foreseeable forecast through the summer has many considering their grazing options for their herds. The K-State Research and Extension Beef Team hosted a webinar May 19 discussing what cattle producers can do to mitigate the effects of the drought on their herds and their pastures.
Sandy Johnson, a KSRE beef specialist in Colby, Kan., says some cattle producers are facing reduced feed resources and record-high prices for fee and production inputs.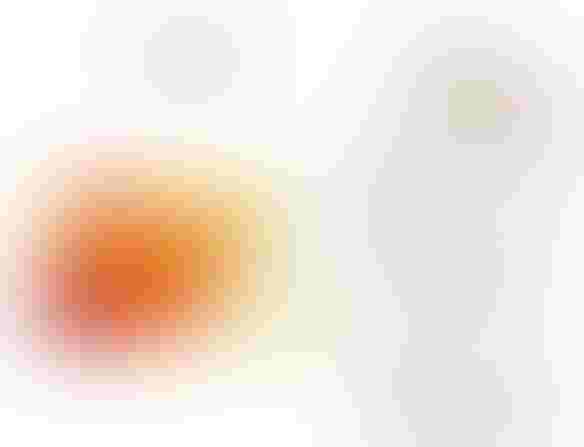 The U.S. Drought Monitor map of Kansas for May 24 shows little to no change in the drought situation in the western two-thirds of the state, despite a much-needed rain system that came through the week prior. With little added moisture in the forecast through June, cattle producers are starting to think about what they could do to ensure their cattle have enough to eat and drink.
"Producers are faced with challenging decisions, since harvested feed supplies are depleted or gone, and the outlook for pasture production is well below normal in much of the state. Record-high prices for many production inputs are another factor," Johnson said. They have much to consider for both the near and the long term, she added:
Rain forecast. Keith Harmoney, professor of range science, says western Kansas cattle producers need to keep an eye on the rainfall they get in May and June, which is critical for forage growth. By the end of June, if they are still low on precipitation, producers need to rethink their stocking rates.

Supplementation. Harmoney reminds producers that if they choose to supplement forage to cattle on pasture, a mix of 70% straw or crop residues and 30% distillers grains can replace grazed forage at a 1:1 ratio. He cautions against using higher-quality supplemental forages since that higher digestibility rate will actually increase cattle grazing the pasture, thus defeating the purpose.

Breeding considerations. Johnson says producers need to provide cows adequate nutrition to ensure they get bred. She's mostly concerned about younger replacement heifers with higher nutritional demands, and cows that were already thin through the winter and were going to use that spring green-up that didn't happen to get them up to condition.

Cull open cows. Jaymelynn Farney, Extension specialist, nutrition, advises cattle producers with fall-calving herds to watch for higher open rates. In the eastern half of the state, she said, veterinarians are seeing much higher open rates than are typical on fall-calving herds. You can save a lot of forage by finding those open cows and culling them as soon as possible.

Drylot option? Justin Waggoner, Extension specialist, beef systems, says producers may be considering pulling their pairs off pasture and bringing them into drylots and feeding them there. He recommends leaving pairs out on grass as long as possible, to reduce the amount of expensive commodities you'll need to feed. Rough calculations of a drylot ration of straw ($70 per ton), alfalfa hay ($180 per ton), and corn ($8 per bushel) comes to a ration price in excess of $200 per ton on a dry matter basis. That's roughly $2 to $3 per head per day in feeding costs.

Early weaning. Many cattle producers may be considering early weaning their calf crop at 120 to 150 days of age to save grazing pasture. AJ Tarpoff, Extension specialist in beef cattle production medicine, says that can be successful if producers start an early-weaning vaccine program to decrease as much stress to those calves as possible. Also, be mindful of the facilities you have available to do that. Do you have enough bunk space? Are the water sources low enough for calves to reach? And mind that you may have higher rates of respiratory disease and pink eye from dust, and even foot rot from dry and chapped skin around hooves.
See the May 19 webinar above.
Kansas State Research and Extension contributed to this article.
Subscribe to Our Newsletters
BEEF Magazine is the source for beef production, management and market news.
You May Also Like
---