Drought strategy — Part 3
Drought strategy — Part 3
Can you feed your way out of a drought? Harlan Hughes answers the question.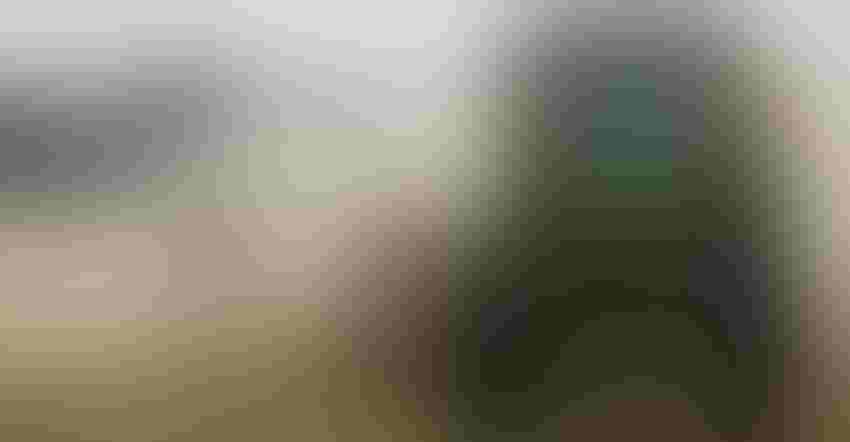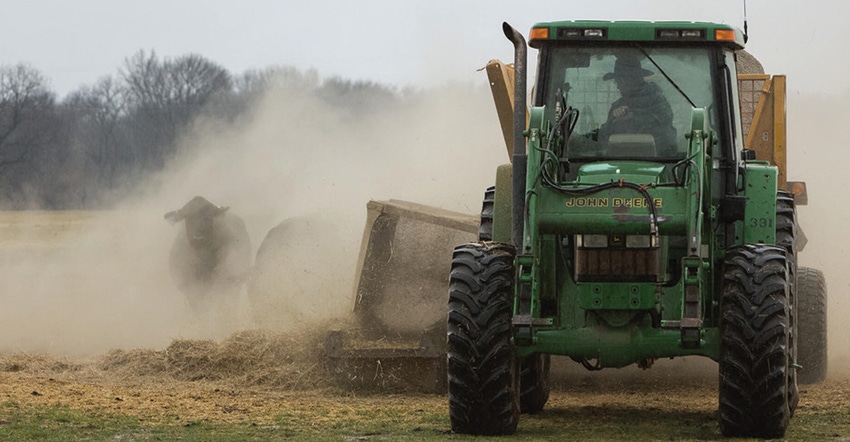 It's been said you can't feed your way out of a drought. Let's take a look.
My study herd manager called and said that a local hay trucker asked him if he could use some good-quality alfalfa hay delivered right away to the ranch. The trucker said he could deliver the hay at $160 per ton to the ranch. The trucker needed to pick up the hay from the harvest field right away.
My study herd manager asked me if I could evaluate the economics of feeding supplemental alfalfa hay to his cow herd on pasture as a drought strategy, compared with culling his herd as we'd previously talked about and reported in my last Market Adviser. This Market Adviser summarizes the analysis I generated for him.
Model used. After the 2012 drought, I spent some time generating an annual beef herd feeding model for quickly calculating the annual feed costs of running a beef cow herd under different pasturing scenarios and different winter feeding programs for specific cow herd configurations.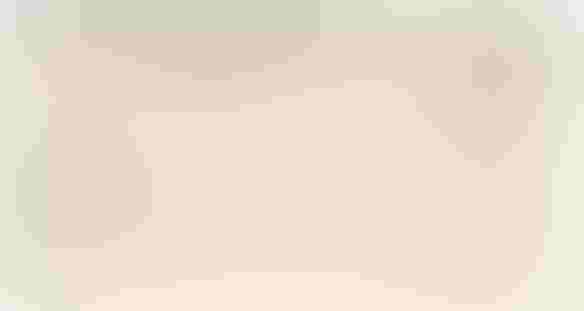 I have been using this model to calculate the annual feeding costs for this study herd for a few years, so it was easy to add feeding supplemental hay on grass to this study herd's input data. As a result, I could quickly generate an economic projection of supplemental feeding his beef grazing herd as a drought management strategy.
Physical makeup of the grazing model. My goal in designing this annual whole-herd feeding model was to have a computer program that would allow me to easily estimate the annual feeding costs of running a specific beef cow herd.
I wanted this model to let me easily change the feeding program and/or the makeup of the total breeding herd, and then quickly calculate the impact on quantity of feeds needed and annual feed costs. I wanted to be able to easily play the "what-if" game with respect to alternative annual feeding programs.
I am going to take a little time to describe this model in hopes of stimulating my readers to think about doing something like this in their offices.
Figure 1 describes my study herd manager's herd as he is running it for 2020. The herd under study is made up of several groups of cattle. A detailed feeding page is devoted to each specific livestock group in this herd.
The herd under study for this article is made up of 45 heifer calves born in 2019 to be grown and bred in 2020; 32 bred first-calf heifers that had their first calves in the spring of 2020; 218 mature cows of all ages from 3 to 9 years old; and 13 bulls. We ignored the horses on the ranch for this analysis.  
Annual feeding model description. I wanted to make my computer model flexible, so that I could easily change the feeding program as one progresses through the total feeding year. I finally decided to divide the feeding year into 15-day feeding intervals, under the assumption that all months are 30-day months.
This allows me to input one number every 15 days and simplifies the accumulation formulas of each feed consumed for the total year.

Pasture consumption is expressed in animal unit days (AUD), where the monthly input numbers are adjusted to an AUM (animal unit month) based on animal weight. The calf's grass consumption is figured into the cow's AUMs.
The computer formulas used to summarize feed disappearance are reasonably straightforward and simple, and I argue it puts my feed disappearance calculations in the ballpark. Most importantly, it is easy to use and is easy to run "what-if" questions.
Figure 2 shows the 15-day feed consumption coefficients used for my study herd manager's cow herd. Not very sophisticated, but the model can be applied rapidly to almost any cow herd, and "what-if" questions are easy to ask. 
Back to the drought strategy. Figure 3 (Page 9) presents the summary run generated as the control run for my study herd manager's herd for 2020 under the assumption of normal rainfall.

Let's take a look at Figure 3 to be sure we understand the control run for the total grazing herd. The right-hand blue and white columns predict the amount of each feed listed across the top, consumed by each class of cattle listed on the right.
The "Total" line (third from the bottom) illustrates the calculated total feed disappearance for each feed fed.
Please note that under normal conditions, this total herd is projected to consume 53.2 tons of alfalfa in this control, no-drought run. Note the biggest stored feed consumption is grass hay fed in the breeding herd in the winter rations.
The next-to-bottom yellow line presents the annual market value of each feed fed to the herd. The bottom line presents the total annual feed cost per cow ($497 per cow), and the annual feed cost per cow for each feed.
The number I am after for this study is at the bottom of the "Beef herd" column — the $497-per-cow annual feed cost number under normal annual rainfall.
The drought run. The only difference in the drought simulation run is the addition of 10 pounds of supplemental alfalfa feed on grass to "all" grazing animals.
Ten pounds per day were calculated to be fed to "all" grazing animals for the months of July, August and September for a total of 90 days of supplemental grazing.
Figure 4 presents the drought run. The total feed bill for the total herd increased to $574 per cow. The drought strategy of feeding supplemental alfalfa while on pasture is projected to increase annual feed costs by $77 per cow, or $19,250 for the herd.
Conclusion
The strategy of buying supplemental alfalfa feed for the grazing herd to combat the drought is projected to cost my study manager $19,250 for this 90-day supplemental on-pasture feeding.
In summary, this drought management strategy is projected to be a higher cash cost to my study herd manager than any of the three drought "destocking and restocking" strategies presented last month.
Hughes is a North Dakota State University professor emeritus. He lives in Kuna, Idaho. Reach him at 701-238-9607 or [email protected].
Check out the series: Drought Strategy-- Part 1. 
Subscribe to Our Newsletters
BEEF Magazine is the source for beef production, management and market news.
You May Also Like
---