Dustin Focht Crowned 50th World Livestock Auctioneer Champ
Dustin Focht Crowned 50th World Livestock Auctioneer Champ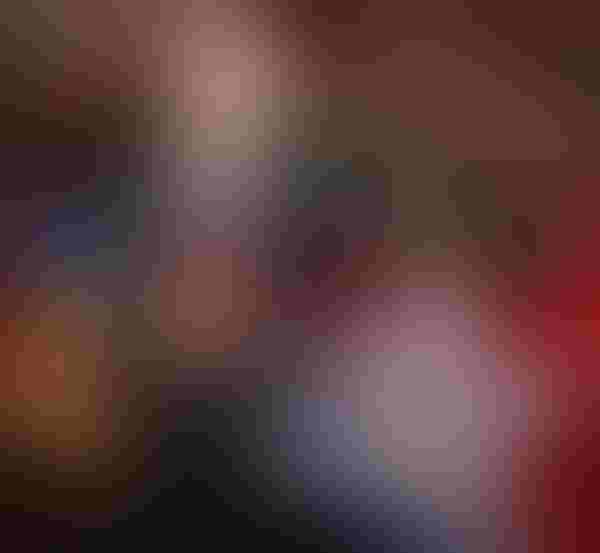 <p> Dustin Focht, Stillwater, OK, proved his world-class talent as a livestock auctioneer by winning the title of the 50th World Livestock Auctioneer Championship (WLAC) held in Montgomery, AL, on June 15.</p>
Dustin Focht's entry into the livestock auction business can only be described as extreme immersion. After just a couple of days of practice, he was thrown before a live audience and it was sink or swim. "I was terrified, but I settled down and realized pretty quick that this is what I wanted to do with my life," he says.
Fourteen years later, the Stillwater, OK, caller proved his world-class talent as a livestock auctioneer by winning the title of the 50th World Livestock Auctioneer Championship (WLAC) held in Montgomery, AL, on June 15.
Focht, 43, bested a field of 31 semi-finalists to claim the Golden Gavel Award, the world champion ring, use of a customized 2013 Ford F-150 pickup for a year, $5,000 cash, champion's sculpture; money clip, and Gist belt buckle and hand-tooled leather briefcase.
In fact, Oklahoma took the top two positions of this year's contest, as Brian Little of Wann, OK, claimed the reserve champion spot, followed by Blaine Lotz of Edna, KS, as runner-up to the champions.
Born and raised in Stilllwater, Focht says he's the product of a farming and ranching family who decided he wanted to branch away from agriculture as a young man to find better opportunities. After earning a degree at Oklahoma State University, he worked in the advertising and marketing field in Chicago and New York for seven years, eventually realizing his heart was back home.
"I made a phone call to a very dear friend, Greg Griffith, a very successful livestock auctioneer, who introduced me to Ralph Wade. Those two gentlemen are as great of auctioneers as there are," Focht says.
Focht says he spent a couple of days with Wade in his office in the Exchange Building in Oklahoma City, where Wade helped him build his chant and versed him on the auction business. Focht says he returned to Wade's office the following day for another eight hours of intense vocal training and work to build his chant.
"There were times that day when I wondered if I was really cut out for this. But Ralph encouraged me and told me that I had to get out in front of people – that it would change my vision and the way I would look at the profession. He was absolutely correct," Focht says.
"I had never sold anything, or had a chant, before I met Ralph. He took a complete beginner and in two days taught me the basics and put me in the block at Oklahoma National Stockyards," Focht explains. "And Greg taught me all the values that exemplify an auctioneer: professionalism, integrity, honesty and value."
Climbing to take the microphone for the first time was terrifying, Focht recalls. "I was 30 years old when I took those two steps leading up to that chair, and each stepped seemed like it was about 45 ft. tall. I was absolutely mortified. However, the buyers on that particular day were absolutely incredible. It was an incredibly overwhelming task to face that day but 14 years later, I'm so grateful that God gave me the strength to climb those steps and take that chair," he says. "I've now spent almost 14 years in an industry that I am incredibly passionate about, and it is a very rewarding occupation and one that I get to share with some great people."
Enjoy what you are reading? Subscribe to BEEF Daily for beef industry news and commentary straight to your inbox.
Focht competed in a previous auctioneering championship – also in Montgomery, AL, – in 2010, making it to the quarterfinals. "I thought that I had done as good as I could at that time, but we were fortunate this year and everything worked out incredibly well. It's been a dream," he says.
In his acceptance speech, Focht thanked the Livestock Marketing Association and its staff for the dedicated support they provide the livestock auction markets across the country. "I know I have big shoes to fill, but I can't wait to travel across the country visiting markets and talking about all the good things the organization and auction markets do for the industry," he says.
When not on the auction block at the livestock markets he works, Focht will spend his year traveling the country sharing his auctioneering skills with other livestock markets, and acting as a spokesperson for the industry.
In other placings, the 2013 Audrey K. Banks "Rookie of the Year" Award winner went to Mike Godberson, Pawnee, OK. The seven remaining finalists included: Tye Casey, Plymouth, IN; Brennin Jack, Prince Albert, Saskatchewan; Daniel Mitchell, Cumberland, OH; Brandon Neely, Southside, AL; Jason Santomaso, Sterling, CO; Russele Sleep, Beford, IA; and Preston Smith, Imperial, NE.
You might also like:
Monthly Outlook: A Stubborn Cattle Market Continues
60 Stunning Photos That Showcase Ranch Work Ethics
15 Questions To Consider Before Buying Farmland
More Foreign Money Entering U.S. Meatpacking Sector
Subscribe to Our Newsletters
BEEF Magazine is the source for beef production, management and market news.
You May Also Like
---