Duty-free access for U.S. beef is a MUST in NAFTA renegotiations
Duty-free access for U.S. beef is a MUST in NAFTA renegotiations
U.S. beef exports enter Mexico and Canada duty-free under NAFTA and face very few non-tariff barriers. These favorable access conditions have been a major factor in Mexico and Canada emerging as leading destinations for U.S. beef.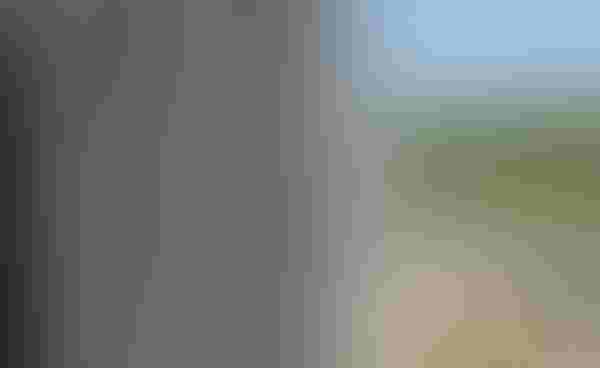 The Trump administration recently notified Congress of its intent to renegotiate the North American Free Trade Agreement (NAFTA). While some U.S. agricultural sectors face market access barriers in Mexico and Canada that they hope to overcome through these negotiations, this is not the case for the U.S. beef industry. Beef exports enter Mexico and Canada duty-free under NAFTA and face very few non-tariff barriers – most of which were eliminated through NAFTA or as a result of bilateral consultations since NAFTA was implemented.   
These favorable access conditions have been a major factor in Mexico and Canada emerging as leading destinations for U.S. beef. Last year, even with rapid export growth to Japan, South Korea and several other Asian and Latin American markets, Mexico and Canada still accounted for 30% of all U.S. beef exports. Mexico ranks second to Japan in U.S. beef export volume, and third behind Japan and Korea in export value. Canada ranks fourth in both volume and value.
In comments it is preparing to submit in the NAFTA proceeding, the U.S. Meat Export Federation (USMEF) emphasizes that it is absolutely essential for U.S. negotiators to protect the benefits that NAFTA has delivered for U.S. beef exports and the importance of maintaining duty-free, quota-free and safeguard-free access for exports to Mexico and Canada.
"This is especially true given the price-sensitive nature of the Mexican beef market and the difficult exchange rate situation, which has the effect of making U.S. beef more expensive for consumers," explains USMEF Economist Erin Borror. "Beef faces intense competition in Mexico from lower-priced proteins, so the challenge of maintaining beef consumption becomes even more difficult if U.S. beef is subject to tariffs."
Canada is no different, Borror says. "Over the past couple of years, the persistent weakness of the Canadian dollar has been tough to overcome, and it will be even more difficult if we're also facing tariffs."
Borror notes that Mexico is an especially important market for U.S. shoulder clods and rounds, and is the leading destination for U.S. beef variety meat. Mexico is the largest market for U.S. tripe, and the second-largest market for both livers (behind Egypt) and tongues (behind Japan).
"U.S. beef and beef variety meat exports to Mexico peaked in 2008 at $1.4 billion, but then the peso was hit especially hard by the global financial crisis," she says. "Last year, exports totaled $975 million and should get back over the $1 billion mark in 2017."
Canada imports a wide range of beef products from the United States – including high-quality middle meats and processed meats. Exports to Canada reached a high of $1.18 billion in 2012 but were just $758 million last year – the lowest since 2010.
This year, exports to Canada have regained momentum, with first-quarter value up nearly 20% to $191 million. Because the U.S. and Canadian industries have a lot in common, trade depends on a number of factors, including regional demand, exchange rates and seasonality of cut prices. U.S. imports of Canadian cattle are impacted by the relative cattle feeding advantages, pasture conditions and available slaughter capacity on both sides of the border. It is important that these market-based factors continue to determine the flow of trade. 
Thad Lively, USMEF senior vice president for trade access, notes that the one area of NAFTA affecting beef exports that could use improvement is its chapter on sanitary and phytosanitary (SPS) measures. He says a stronger SPS chapter was included in the Trans-Pacific Partnership (TPP), a 12-nation regional trade agreement that was to include the U.S., Canada and Mexico, but the U.S. withdrew from TPP earlier this year.
"TPP would have provided remedies for addressing SPS-related trade barriers that are superior to those included in NAFTA or any of our current trade agreements," Lively explains. "It's the one area of NAFTA that we feel could be substantially improved, and USMEF will include this suggestion in its comments.
"But the top priority for beef exporters will be to preserve the favorable North American trade environment that NAFTA helped create, which allows red meat products to move unencumbered by tariffs, quotas, safeguards or other barriers that often inhibit trade."
The Office of the U.S. Trade Representative is accepting public comments in the NAFTA proceeding through June 12, and a public hearing is set for June 27. More details are available online.
Schuele is vice president, communications, with the U.S. Meat Export Federation in Denver, Colo.
Subscribe to Our Newsletters
BEEF Magazine is the source for beef production, management and market news.
You May Also Like
---