Education Helps Grow Exports To Middle East
Education Helps Grow Exports To Middle East
The effort, supported by the beef checkoff and USDA Market Access Program funds, has helped U.S. beef exports to the Middle East set new annual records for both volume and value.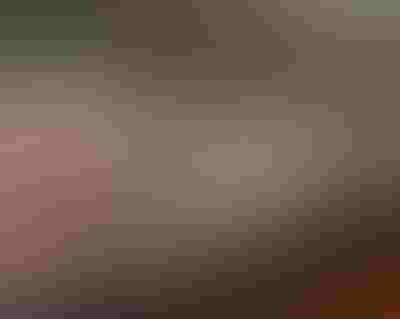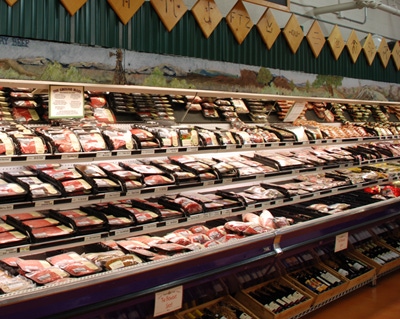 With a rapidly expanding range of U.S. beef cuts being exported to the Middle East, the U.S. Meat Export Federation (USMEF) recently launched a retail education campaign aimed at enhancing customers' knowledge of underutilized cuts and other U.S. beef products that are relatively new to this region. USMEF representatives visited retail chains in Saudi Arabia, Bahrain and Lebanon, encouraging these outlets to carry a wider range of cuts and participate in U.S. beef promotions. This effort was supported by the beef checkoff and USDA Market Access Program (MAP) funds.
• Tamimi Markets-Safeway is a local chain with 14 stores in Saudi Arabia. It first broke ground in 1979 with the opening of its first modern, western-style supermarket. The stores cater to local families and foreign residents with medium-to-high incomes. Tamimi already carries a solid line of U.S. beef cuts, including tenderloins, T-bones, ribeyes and prime rib. But with the stores also carrying beef products from Europe, Australia and New Zealand, potential exists for a wider range of U.S. cuts.
• Al Azizia Panda, owned by Savola Group, is one of the largest retailers in Saudi Arabia operating 124 supermarkets and hypermarkets. U.S. products offered in these stores are mostly of the processed variety, including salami, pastrami, sausages and breakfast beef. While Al Azizia Panda's commitment to U.S. processed products is encouraging, expansion into fresh U.S. beef cuts would further enhance its beef selection. This message was reinforced during USMEF's educational visits.
• Also in Saudi Arabia, Sarawat Superstores are owned by Arabian Food Supplies, which also operate Fuddruckers and Chili's locations. The four Sarawat supermarkets sell a substantial quantity of U.S. beef brisket and roast beef, along with some other cuts of U.S. beef, veal and lamb. But the stores currently move a wider range and higher volume of Brazilian cuts, so they represent a promising target for competitively priced alternatives from the United States.
• In Bahrain, Jawad Supermarkets are considered pioneers in the retail business – especially for developing their own high-quality label, Jawad Value. The company operates two traditional supermarket locations, five Jawad Express outlets, and a chain of 25 mini marts and convenience stores that are open 24 hours/day, seven days/week. The stores currently carry U.S. beef tenderloin, strip loin, sirloin and burgers, along with ready-to-eat meals. USMEF representatives see an opportunity for expansion of U.S. beef in these stores, which offer a similar line of Brazilian cuts as well as veal products from India.
• Lebanon-based Spinney's is one of the most premium supermarket chains in the entire Middle East region. It operates supermarkets and hypermarkets in Lebanon, Egypt, Qatar and Jordan, and is involved with additional locations in the United Arab Emirates through a franchise agreement. Six Spinney's outlets already operate in Lebanon, with an additional location opening soon. The stores offer an impressive selection of branded, processed U.S. products with excellent potential for further growth.
"The Middle East's expanding middle class and remarkable economic growth hold great potential for U.S. beef in the retail sector," says John Brook, USMEF regional director for Europe, Russia and the Middle East. "But the region is highly competitive, and so it's very important to reach out to retailers and educate them on U.S. products that can add variety and quality to their meat case and help enhance their sales."
With November-December results still to be posted, U.S. beef exports (including variety meat) to the Middle East have already set new annual records for both volume (about 320 million lbs.) and value ($287.7 million) – increases of 39% and 44%, respectively, over the first 10 months of 2010.
Subscribe to Our Newsletters
BEEF Magazine is the source for beef production, management and market news.
You May Also Like
---