Election campaign hits the backstretch
Election campaign hits the backstretch
What's the political climate as we gear up for Election Day?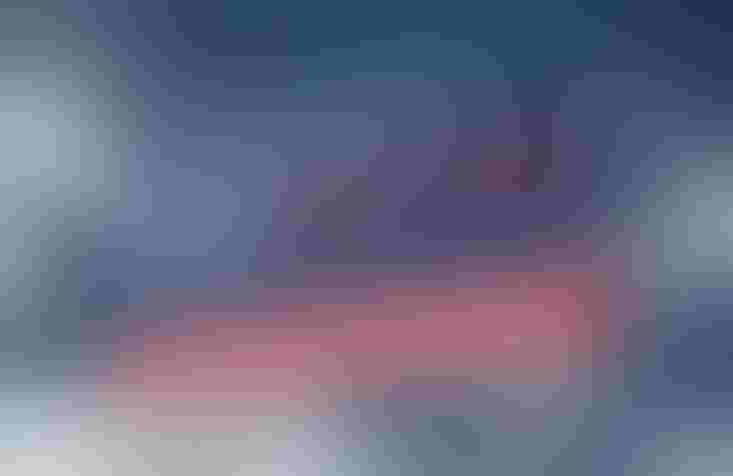 No one could have imagined how much the political landscape would have changed just over the course of the last 9 months, especially after the already long election campaign we witnessed prior to the New Year.
Part of the changing landscape was the Democrats boiling it down to Joe Biden as their candidate and the long summer of demonstrations and riots that made the late '60s riots seem tame by comparison. Woven in between has been COVID-19 becoming a campaign issue, plus a voting system issue, an economic issue and a trade issue. In short, the coronavirus has become the most influential global event in many years.
The Democratic Party, the one that during the last two presidential elections termed rural Americans and conservatives "deplorables" and "bitter clingers," has in much of the public's mind changed the dynamics.
The current Administration has given agriculture lower taxes, rolled back regulations, appointed over 300 constitutionally oriented judges, negotiated new trade deals and produced a better economy than we had experienced in many years. Now voters have to decide who can recover economic strength severely damaged by shutdowns. 
The beef industry in particular, depending on foodservice to move half of our production, remains a big question in our recovery. Both the world economy and the domestic economy are puzzles. That the lockdowns in America have been most severe and the economic consequences most drastic in big cities has likely not been lost on many voters.
The battle for the U.S. House and Senate will be even more consequential than in 2016, as the Democrats look to retain the House and the Republicans see the Senate as the bulwark against increasingly leftist and spend-happy representatives in the House.
Back in the old days, like 2019, many voters were drawn to candidate Trump because of his disdain for political correctness. That translated well to many agricultural issues, like extreme environmental policies; animal welfare activism; anti-mainstream and anti-animal agriculture; fixation on identity politics that obscured real issues; emphasis on anything but basic fundamentals in schools and opposition to technology and genomics. 
If there is a second Trump term, his EPA Administrator Andrew Wheeler has promised cost-benefit analysis rules on any new regulations, plus a push to expand use of "science transparency," disclosing the scientific justification for new rules. Under Wheeler, the agency has rolled back some expanded federal authority and steeper fines instituted under President Obama criticized by agriculture, developers and oil and gas producers ("More EPA Rule Cuts Vowed If Trump Wins," Wall Street Journal, 09/04/20)
Polling has shown the presidential race tightening, as it usually does mere weeks before the election. If you'll recall, much of the polling data prior to the 2016 election was wrong. That's likely because the polls weren't balanced for party affiliation or political philosophy. If a more left-leaning news outlet polls its subscribers, it's going to get more left-leaning responses.
Polling by Gallup has also shown the general mass media coming in for criticism, as over 60% of Americans say that the media cannot be trusted to give objective, unbiased news. Is the public turning to new sources for their news and opinions? It would seem so. Fox News in prime time in June and July was number one for both broadcast and cable networks, according to Nielsen. Rush Limbaugh's modeling shows his audience has grown by huge numbers, to 55 million listeners.
Are Americans comfortable with the palpable uproar in many of our cities? Evidently not. After not mentioning the unrest and rioting up to and including their convention, referring only to "peaceful demonstrations," the response of voters in the polls must have concerned Democrats. Their messaging quickly changed, to decry violence and property destruction.
Americans have had a tough time this year, but we might not be as dumb as the politicians think we are. With more time at home to reflect, voters might be quicker to recognize the importance of the system of America as founded, despite how the radicals might decry it.
Democrats always have a good ground game getting people out to vote. It is hard to say whether Republican officials are urging partisans out to vote because they want to play it safe and increase the margin or because they are worried.
Suffice it to say, whether the vote turns out to be close and every effort counts or if it becomes a rout, each citizen should take seriously that responsibility. For our peace of mind afterwards, each of us should make sure we vote, help anyone who might need encouragement or a ride, or get more involved by making it plain to the community what you think. Those are the things most important to our industry's long-term good. And good candidates always need help in their campaigns.
Steve Dittmer is a longtime beef industry commentator and executive vice president of the Agribusiness Freedom Foundation. The opinions of the author are not necessarily those of beefmagazine.com or Farm Progress.
Subscribe to Our Newsletters
BEEF Magazine is the source for beef production, management and market news.
You May Also Like
---