Embrace change
Embrace change
Willingness to adapt will likely say much about the seedstock industry's future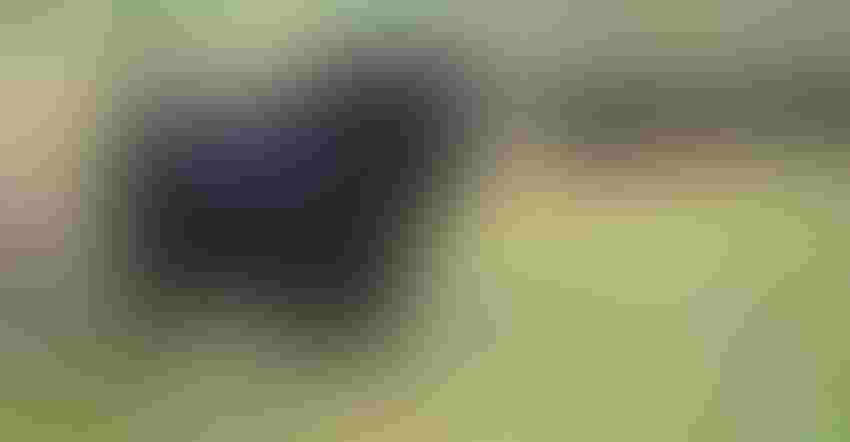 "What will the purebred business look like in 20 years?" Bill Rishel asked participants at this year's Beef Improvement Federation (BIF) Research Symposium "Perhaps the more important question is what will the beef industry look like in 20 years, and will we have a viable industry? The purebred beef industry has no reason to exist without a viable commercial beef industry."
Rishel's task was to offer insight for the young producer's symposium kicking off the event. He and his wife, Barb, built Rishel Angus at North Platte, Neb., from scratch, starting in 1975, into an industry-leading, widely respected seedstock operation. Trey and Dayna Wasserburger, on the younger end of the producer scale, acquired the operation in 2016; it's now TD Angus at Rishel Ranch.
Rather than offer a list of predictions about the future, Rishel shared observations of what he believes are previous paradigm shifts in the industry over the previous five decades, in an effort to stimulate a progressive way of pondering the future. The result was educational, provocative and inspirational for seedstock producers of all ages.
"If there's one thing you take away with you from this conference, I hope it would be the message to embrace change, no matter how difficult, when there is obvious economic merit and long-term sustainability involved," Rishel said.
After all, that's the kind of willingness and commitment reflected by what Rishel considers key paradigm shifts that shaped the current purebred cattle industry. Part 1 highlights these shifting paradigms. Part 2 will look at Rishel's perspective on likely future influences.
What got us here
Development of performance records programs
"At the core of this movement was the idea of measuring growth, as in pounds, which was heritable in cattle and had economic value," Rishel said, paraphrasing "Ike" Eller, Jr., a renowned animal scientist emeritus at Virginia Tech University. "This movement led to in-herd records, bull tests, performance evaluation centers, breed association database, and eventually, to the formation of the Beef Improvement Federation (the organizational meeting was in 1968, in Denver)
Artificial insemination, estrous synchronization and embryo transfer technology
Although some breed association policies restricted AI use to bull owners through the early 1970s, Rishel explained,  "When artificial insemination finally opened, and I'm including estrus synchronization and embryo transfer technology in this great paradigm shift, we witnessed a greater opportunity for genetic improvement that also impacted the long-term sustainability of the industry."
Rishel observed the world's first boxed beef fabrication facility pioneered by Iowa Beef Processors, Inc. in the late 1960s.
"The idea of not shipping sides of beef, which would be fabricated behind the meat counters in supermarkets and stores, and instead, be shipped in boxes, stacked in refrigerated trucks more efficiently, with more pounds of salable product, had a monumental impact on the cost of delivery of product to purveyors, retailers, distributors and food service," he says.
Certified Angus Beef and branded beef programs
"Certified Angus Beef was the first in our industry to put a name on a product with strict live and carcass specifications, emphasizing consistency and consumer satisfaction," Rishel explained. "It was the very first branded beef specification, third-party verified product in our industry…
"With that, many branded beef programs started to come on to the scene, many of them with different specifications, but at least with the purpose of consistency, of saying what the product was and of standing behind the product. That was a pretty new concept to our business and industry, and I might say, to the consuming public."
Beef Promotion and Research Act, passed as part of the 1985 Farm Bill.
"The Beef Checkoff is a producer-funded and managed program that has advanced beef safety, convenience products, the nutritional value of beef and muscle profiling research, which I like to call the gift that keeps on giving, to create consume-friendly products and beef demand," Rishel said.
Reflecting on how little lamb is in the meat case compared to decades earlier, he added, "It's quite disturbing to think where we might be today in this industry if these forward-looking programs, taking the lead to tell the story of beef and promoting beef demand, had not been initiated."
Expected Progeny Differences
"We had some things like Estimated Breeding Values, but EPDs gave us the ability to remove environmental differences and compare individuals based on their true genetic variance… and be able to rank sires, cows, or young non-parent cattle in a very credible way," Rishel explained. "Once again, the common denominator was enhancing genetic improvement and productivity by being able to compare and rank the animals accurately across populations."
"I believe that the speed of development and adaptation of genomics in our industry as a tool for genetic improvement was unprecedented in my lifetime in this business," Rishel said. "I also believe that we have only just begun to scratch the surface of the many ways that we'll use genomic information to improve beef cattle production as we proceed into the next 20 years of our industry.
All of these paradigm shifts created opportunity for genetic progress, production efficiencies and profitability, according to Rishel.
"I encourage everyone to not just consider the importance of paradigm shifts in our industry, but how you might apply the paradigm shift philosophy to your everyday management decisions in your individual enterprises," he says.
You can view Rishels's BIF presentation at https://www.youtube.com/watch?v=c7Dk9RLbOic&feature=youtu.be
Subscribe to Our Newsletters
BEEF Magazine is the source for beef production, management and market news.
You May Also Like
---