Emerging technology could identity cattle through facial recognition
Emerging technology could identity cattle through facial recognition
Could we detect illness and prevent morbidity in cattle using artificial intelligence that recognizes individual cattle by their facial features and cowhide patterns?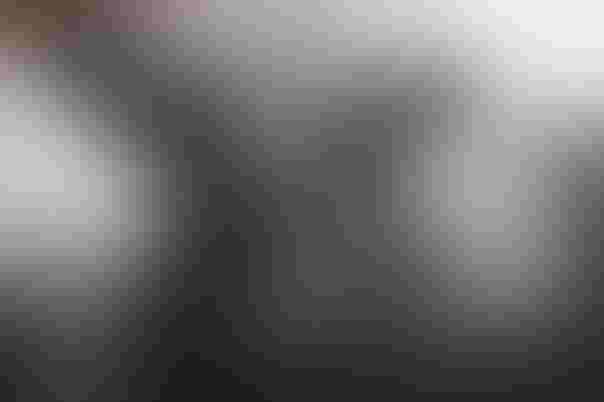 Advancing technologies in the beef industry continue to offer cattlemen opportunities to produce better beef using improved management techniques from pasture to plate. Genomic-enhanced EPDs, cloning, embryo transfer, artificial insemination, ultrasound technology, blockchain, and gene editing are just a few that come to mind.
In China, an artificial intelligence (AI) company is developing a new livestock health monitoring system with facial recognition to manage the herd one cow at a time.
According to an article written by Coco Liu and Shunsuke Tabeta for the Nikkei Asian Review, "At Brother Farm in northern China, four overhead cameras capture one image per second of cows as they arrive to be milked. The photos are being used to develop one of China's most advanced agricultural technologies."
Zhao Jinshi, founder of Beijing Unitrace Tech, says, "AI is already capable of identifying human faces. Now, we want to teach AI how to identify cows."
Beijing Unitrace Tech's AI-powered system would monitor the movement of every cow and alert farmers if an animal starts behaving out of the norm.
Per the article, "Facial recognition for cattle is just one of many experimental technologies that Zhao and his peers are pioneering. As labor costs rise and society rapidly ages, farmers across China are embracing modern solutions to raise the productivity of their ancestors' methods."
Other examples include self-driving tractors, smart sensors to monitor pond oxygen levels on fish farms and voice recognition technology that can detect trouble by interpreting the grunts and squeals of piglets in hog facilities, just to name a few.
The Nikkei Asian Review reports that since 2013, "Chinese factories have installed more industrial robots than their counterparts in any other country. Market observers say the integration between technology and farming will be the next big thing."
Zhao is ambitious in his mission to advance Chinese agriculture, and he's utilizing his experiences and knowledge gained at Cornell University studying America's beef cattle operations as the basis of his technology development.
According to the article, "The system developed by Zhao and his team works by identifying each cow through cameras above the troughs and recording how many times it feeds a day. This figure, together with data collected from drinking, milking and other activities, goes into an online platform that compares the information with historical data and analyzes the animal's health. If the system notices a suspicious change, it sends an alert for further inspection.
"The company, which built its solution on an open-source machine-learning framework developed by Google, tested five algorithms using tens of thousands of photos generated from Chinese cattle farms before it determined a suitable one. Yet, Zhao insists the technology remains in its infant stage. For instance, the system can identify cows at an accuracy rate of 90% when the animals are feeding, but is less successful when they are drinking."
Even as this technology continues to develop, Zhao and his team aren't the first to utilize artificial intelligence to manage cattle.
Last year, Cargill invested in a Dublin-based company called Cainthus, which monitors livestock health through software that individually identifies animals based on hide patterns and facial recognition, while also tracking key data such as food and water intake, heat detection and behavioral patterns.
According to Cargill, "Cainthus' imaging technology can identify individual cows by their features in several seconds to memorize a cow's unique identity, recording individual pattern and movements. That information is used as part of an artificial intelligence-driven mathematical algorithm that conveys imagery into feed and water intake analysis, behavioral tracking and health alerts that can be sent directly to the farmer.
"Data gleaned from those images is used to anticipate issues and adjust feeding regimens. What used to be a manual process that took days or weeks now takes place in near real-time."
"It's important for us to invest in emerging digital technologies that drive value for our customers and for the industry," said Scott Ainslie, vice president and group director, Cargill Animal Nutrition, in a January 2018 press release announcing the partnership with Cainthus.  "As an industry leader in this space, we are committed to using technology to address the biggest challenges facing the food system."
This is just one of the many emerging technologies that aim to streamline and automate the process of getting high-quality beef from pasture to plate. Imagine using this technology in a feedlot setting where technology could detect illness earlier and reduce the rates of morbidity and mortality in cattle.
It will be interesting to see if this technology becomes mainstream or is simply a passing fad. Regardless, the race is on to see which country and company becomes a leader in emerging technologies such as this one.
The opinions of Amanda Radke are not necessarily those of beefmagazine.com or Farm Progress.
Subscribe to Our Newsletters
BEEF Magazine is the source for beef production, management and market news.
You May Also Like
---