Energy-Guzzling Billionaire Gives Up Burgers For The Environment
Energy-Guzzling Billionaire Gives Up Burgers For The Environment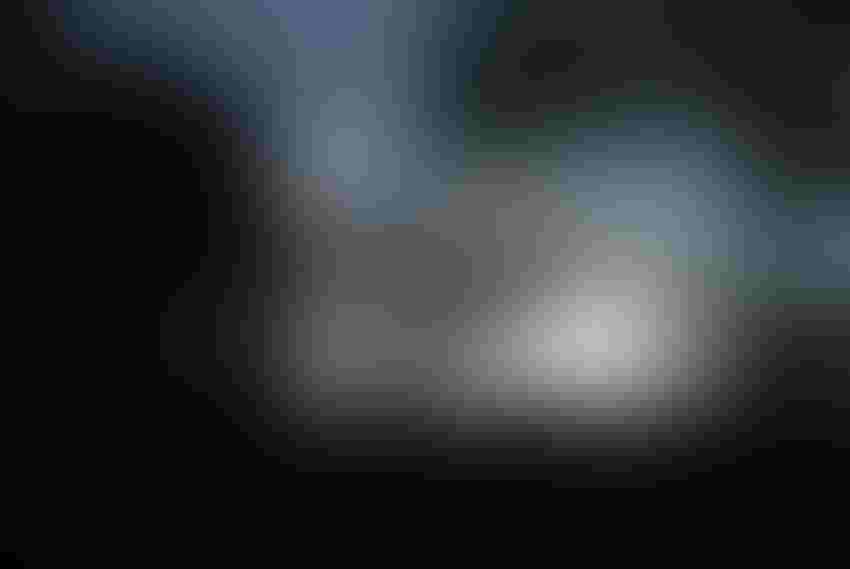 There's at least a little bit of hypocrisy in all of us. We all, at times, don't fully walk our talk, and that's just plain human nature. Some hypocrisy is so subtle that it takes a bit of background knowledge and a little ruminating to appreciate, while other incidents slap you across the face with their immediate clarity.
That latter case fits a situation I read about back in July. Oddly enough, it involved both an endorsement of the pleasure of, and a back hand slap to, beef. This paradoxical double-whammy was delivered by Richard Branson, the dashing, high-profile British billionaire, who announced he was giving up hamburgers to save the environment.
Sebastian Shakespeare, a columnist for London's Daily Mail, wrote a few weeks back that Branson, 'with great fanfare," announced: "I have given up what was previously one of my favorite foods. Meat consumption today contributes to global warming and environmental degradation."
The absurdity of Branson's stance on meat eating is highlighted by the fact that Branson is the founder of the Virgin Group, which comprises more than 400 companies, among which is Virgin Atlantic Airways. Its 38 aircraft, Shakespeare points out, create a carbon footprint of 5.9 million tons of CO2 annually.
But Branson also heads up a new venture called Virgin Galactic, which for $250,000 will provide well-heeled folks with a 2½-hour space adventure and the experience of five minutes of weightlessness. Several hundred adventurers are said to have slapped down the $20,000 down payment to book themselves for a future flight, with those who pay the full fare upfront being guaranteed the first seats. In this latter group of folks upping their odds of being among the first pioneers on this most indispensible of energy-guzzling enterprises is said to be actor/activist Leonardo DiCaprio.
You might recall how DiCaprio, the jet-setting bachelor and environmental activist, was castigated for 20th Century Fox's bulldozing of a beach in Thailand to make it more "paradise-like," for his 2000 movie, "The Beach." According to Wikipedia, "Lawsuits were filed by environmentalists who believed the damage to the ecosystem was permanent and restoration attempts had failed."
Branson, of course, has some tough competition at home on the environmental hypocrisy front in the person of Prince Charles. The first in line to the throne of England is a long-time environmental advocate who's drawn plenty of hoots in the past for such admissions as talking to his plants. In July 2009, he warned an audience of industrialists that the world had only 96 months to act or face "irretrievable climate and ecosystem collapse, and all that goes with it." We'll hit that 96-month deadline for planetary implosion in summer 2017. As a hedge, as of this summer, I began to make only large purchases on which I can delay payments for three years.
Of course, His Royal Highness preaches a simpler lifestyle, and an end to consumerism and "convenience." He makes no mention, however, of how that credo fits his personal lifestyle of a myriad of homes with dozens of staff to make possible his "convenience," while he jets around the world on private aircraft. But I'm getting off the point here.
Branson lays out his rationale for giving up meat on his website. You can read it by clicking here. Meanwhile, the Australian Farm Institute (AFI) does a good job of refuting his points, and you can read that by clicking here.
In that piece, Mick Keogh sums up his thoughts this way: "Surely, if he [Branson] was really concerned with reducing greenhouse emissions, he would be encouraging people to take less flights on his airlines!" By jove, I think he's got it!
Other trending BEEF headlines:
10 Utility Tractors For 2014 That Offer More Power & Comfort
Should You Be Worried About The Predicted Polar Vortex Coming This Fall?
Take A Tour Of The 2014 Yamaha Viking SxS
Ranching Is A Family Affair: Meet The Generations On The Ranch
Beef Demand Roars, Record Cattle Prices Projected Into 2015
Enjoy This --> Picture Perfect Summer Grazing Scenes From Readers
Grass-Fed Vs Grain-Fed Ground Beef | Are There Any Difference In Healthfulness?
How To Prevent & Treat Pinkeye In Cattle
100+ Photos Of Our Favorite Ranch Dogs
Subscribe to Our Newsletters
BEEF Magazine is the source for beef production, management and market news.
You May Also Like
---