Energy outlook shows promise for good grilling demand
Energy outlook shows promise for good grilling demand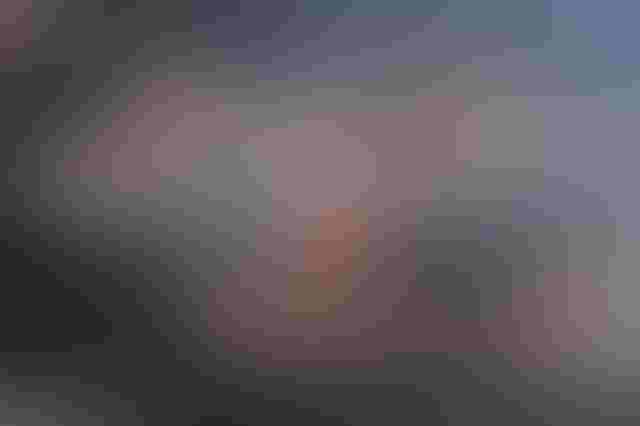 <p>Steaks on the grill</p>
When the Organization of the Petroleum Exporting Countries (OPEC) made its historic decision last November to keep the black gold flowing, crude oil prices took an immediate and precipitous tumble. Oil that had been trading at $100 per barrel or more sank by half and gasoline prices soon followed. Opinions flowed as freely as the oil about the effects of the price tumble, both positive and negative, on the U.S. economy.
Now, as we approach the six-month anniversary of that move that shook the global economy, things have had a little time to settle out and we are beginning to get a clearer picture of where we stand. And the view is encouraging indeed.
According to the Energy Information Administration (EIA), regular retail gasoline prices are forecast to average $2.45 per gallon for the April through September summer driving season, down significantly from the $3.59 notched last summer. Based on EIA's forecast, the average U.S. household is expected to spend about $700 less on gasoline in 2015 compared with 2014, as annual expenditures for filling up the minivan are on track to fall to their lowest level in 11 years.
Not only is that good news for consumers, it's good news for ag producers. Fuel is likely a big part of your operating costs and a drop of more than $1 per gallon in fuel prices is making a big difference in your cost to produce the beef that consumers continue to enjoy.
All of that, according to a report from the Dallas Federal Reserve, is good news for the U.S. economy. "A large part of the gas savings (by consumers) will likely be spent, since gasoline is a larger share of lower-income households, and these households have a higher propensity to consume," according to the Dallas Fed's April Economic Letter.
Last fall, there was a lot of speculation about how much of the savings in gas money would be spent on beef, with much of that speculation leaning toward the positive. It appears those thoughts were right.

70+ photos showcasing all types of cattle nutrition
Readers share their favorite photos of cattle grazing or steers bellied up to the feedbunk. See reader favorite nutrition photos here.
Based on the monthly FooDS food demand survey conducted by Oklahoma State University, willingness to pay for a variety of meats, including steak, chicken breast and chicken wings, increased in the survey taken in early April. Interestingly, however, willingness to pay for hamburger, pork chops and deli ham fell from March to April.
Looking at April 2015 willingness to pay compared with a year ago, however, spins a more encouraging tale. For both steaks and hamburgers, the willingness to pay increased markedly in the last 12 months.  For steaks, consumer enthusiasm, expressed in dollars and cents, increased from $6.87 per pound in April 2014 to $8.02 now.  Hamburger rang up at $4.17 last year compared with $4.46 now. That indicates that consumers are feeling better about their finances and aren't backing away from the meat case.
What's more, the survey found that expenditures for food eaten at home were unchanged from March to April, while expenditures for food purchased away from home increases 4%. 
It will be interesting to watch these figures as the weather warms and grilling season gets fully under way. Clearly, there are a lot of factors that go into how confident consumers feel about their spending habits. But in a petroleum-fueled, mobile society like ours, gasoline expenditures are a big chunk of the household budget, just as those costs are a big part of your operating budget.
If guessing the cattle market is tricky business, speculating on what energy prices will do is even trickier. However, the EIA forecasts that gasoline prices will stay essentially level through 2015 and tick up slightly in 2016.
So it's reasonable to assume that the consumer trend we saw in 2014—with demand for high-quality beef cuts continuing to grow stronger—won't slow down significantly this year. Time will tell.
You might also like:
How one farm made room on the ranch for nine sons
5 keys to a profitable beef cow herd
Drought. round two. Are you ready?
How to avoid these 7 common fencing mistakes
Subscribe to Our Newsletters
BEEF Magazine is the source for beef production, management and market news.
You May Also Like
---