EPA Denies Ethanol Waiver
EPA Denies Ethanol Waiver
Despite this year's historic drought and record high feed costs, the Environmental Protection Agency denied a request to waive the Renewable Fuels Standard mandate for corn ethanol production.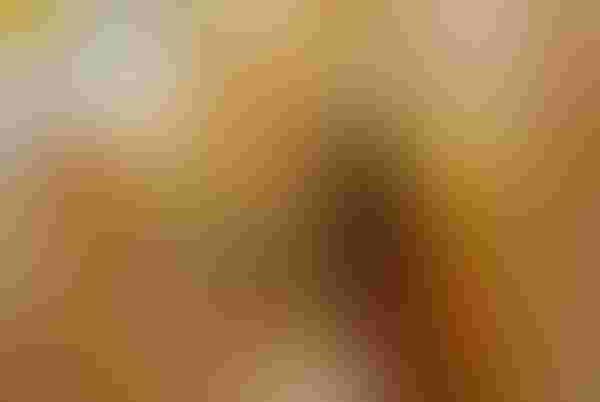 Anyone hoping for relief and common sense from the Environmental Protection Agency (EPA) regarding a waiver to the Renewable Fuels Standard (RFS) mandate for the production of corn ethanol was unsurprised but disappointed Friday.

As you may recall, more than 150 bipartisan lawmakers and governors in at least eight states asked EPA for the waiver in August, given the historic drought, coupled with the RFS which ties food and feed prices directly to the energy market.

On Friday, EPA denied that waiver, saying it found no evidence to support a finding of severe "economic harm" that would warrant granting an RFS waiver.
A Closer Look: Ethanol Study Shows Need To Reform RFS Mandate
"We recognize that this year's drought has created hardship in some sectors of the economy, particularly for livestock producers," said Gina McCarthy, assistant administrator for EPA's Office of Air and Radiation. "But our extensive analysis makes clear that Congressional requirements for a waiver have not been met and that waiving the RFS will have little, if any, impact."

Gut-wrenching as that proclamation is, it may have some merit. As reported previously in BEEF Stocker Trends, two university studies last summer concluded a waiver would have little impact on corn prices.

"…If U.S. ethanol consumption were somehow banned, then U.S. corn prices would drop to an average of $2.67/bu.," explained Bruce Babcock, Cargill Chair of Energy Economics at Iowa State University. "But there is no mechanism for implementing a ban on corn ethanol production. The only tool that the U.S. government has at its disposal to lower corn prices is to waive the mandate." He conducted the study in July.

If so, the EPA assessment may be correct, though many in the livestock industries would argue the overarching concern is that there is an RFS to begin with; subsidized ethanol production that pits agricultural producers against one another has done nothing to relieve price pressure on consumers and all of the rest.

"In light of the most widespread drought to face the country in more than 50 years, the refusal to grant this waiver is a blatant example of the flawed policy of the RFS," says J.D. Alexander, National Cattlemen's Beef Association (NCBA) president and a Nebraska farmer-feeder. "The artificial support for corn ethanol provided for by the RFS is only making the situation worse for cattlemen and women by driving up feed costs."

Corn futures rallied 5¢-6¢ higher Friday after the EPA news came out.

In comments made to EPA in October, NCBA pointed out the beef cattle feeding sector had lost a record $4 billion in equity – between December 2007 and August 2012 – due to high feed costs and economic factors negatively affecting domestic consumer beef demand.

"Our message to EPA and Administrator Jackson is how bad does it have to get for livestock producers before relief is brought to rural America?" Alexander wonders. "Cattlemen and women are only asking for a level playing field. With EPA's refusal to grant a waiver when faced with these conditions, it is clear the RFS is not working as Congress intended."
Subscribe to Our Newsletters
BEEF Magazine is the source for beef production, management and market news.
You May Also Like
---