Examining Canada's New Checkoff On Beef, Cattle Imports
Examining Canada's New Checkoff On Beef, Cattle Imports
Canada's new cattle import levy of $1/head will essentially mirror a U.S. practice that has been in place for many years.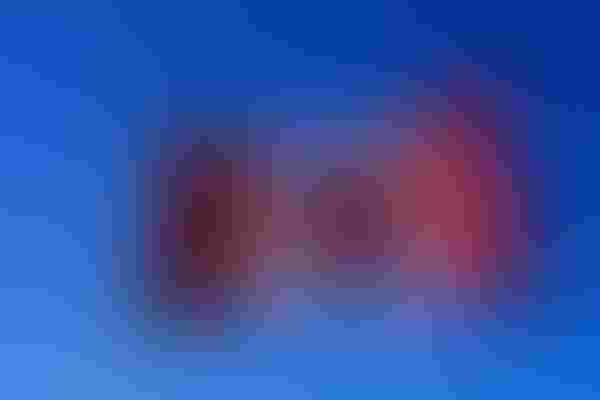 Canadian Agriculture Minister Gerry Ritz and Canada Beef, Inc. recently announced an amendment to Canada's Beef Cattle Research, Market Development and Promotion Levies Order that will impose an import levy on beef, beef products and beef cattle entering Canada for the first time. The levy on imported cattle will be a 1 Canadian dollar (CAD)/head, which is the same amount Canadian cattle producers pay per transaction.
Since the inception of the mandatory beef checkoff in the U.S., the Cattlemen's Beef Board has assessed a $1/head checkoff on imported cattle, and a checkoff on beef imports equivalent to $1/head. So Canada's new levy will essentially mirror a U.S. practice that has been in place for many years.
According to Canada Beef staff, the agency has had the authority to impose this levy on cattle and beef imports since 2002, but first wanted to ensure that an enforceable system was in place for all inter-provincial cattle transactions. Now that this threshold has been reached, a decision was made to proceed with the regulatory steps necessary to initiate the import levy. In June, regulations were published in the Canada Gazette.
A levy on beef imports may also have become a higher priority for Canada Beef because imports from the U.S. continue to make up a larger share of all beef consumed in Canada. In 2002, about 10% of the beef consumed in Canada was imported from the U.S. In 2012, imports from the U.S. accounted for 17% of Canada's total beef consumption.
Why does this matter? Simply because it must be increasingly difficult to explain to Canadian producers why their products entering the U.S. are assessed a checkoff equivalent to $1/head, while U.S. beef and U.S. cattle entering Canada face no similar levy.
When will the new levy take effect?
No specific date has been announced. But in news releases and conversations between Canada Beef staff and the U.S. Meat Export Federation (USMEF), late September/October 2013 has been identified as the most likely time frame.
The levy is estimated to generate CAD 600,000 to 800,000 (about $572,000 to $763,000) for Canada Beef, based on the current exchange rate. Based on recent trends, it's reasonable to project that 75-80% of this amount will be levied on U.S. beef and U.S. live cattle, with the remainder being assessed on imported beef from Australia, New Zealand and Uruguay.
From a financial perspective, it's not likely that the new levy will impact demand for U.S. beef in Canada, or make U.S. beef less competitive. However, the flow of U.S. beef across the border could be affected if importers encounter problems complying with the new requirements.
This is why it is important to make sure that the levy is widely known and understood by everyone involved. Canada is a critical destination for U.S. beef, so USMEF wants to ensure a smooth implementation process.
Should U.S. cattle producers be concerned?
Only if you have an operation on the Canadian side of the border, and move cattle from the U.S. side onto that operation. This is the only scenario under which a U.S. producer would be required to pay the levy. If you sell cattle to a Canadian operation, however, you may want to make sure your customer is aware of the issue so that he/she does not fall out of compliance with the new import levy requirements.
Joe Schuele is communications director for the U.S. Meat Export Federation.
You might also like:
Barnyard Brawn | 13 New Tractors For Your Ranch
What You Need To Know About The Checkoff's New Consumer Advertising Campaign
65 Photos That Celebrate Cowgirls & Cattlewomen
Beef Checkoff Preparing For New Realities
34 Inforgraphics That Explain Beef's Trip From Gate To Plate
Subscribe to Our Newsletters
BEEF Magazine is the source for beef production, management and market news.
You May Also Like
---