Expansion means emphasis must shift from cost to increasing value
Expansion means emphasis must shift from cost to increasing value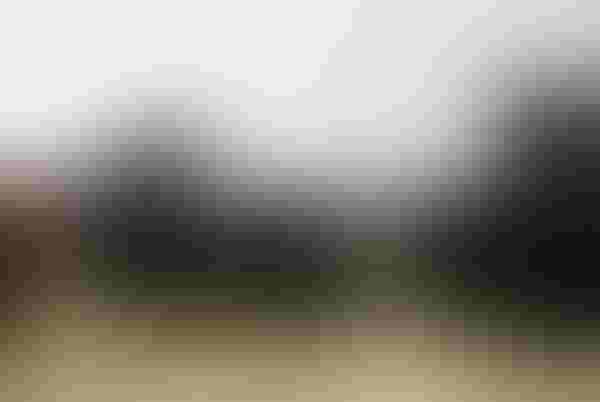 Producers finally received sufficient moisture and economic incentive last year to begin herd expansion in earnest. In fact, according to USDA's latest annual Cattle Inventory report, the nation began 2015 with 2% more beef cows (29.7 million head) and 4% more replacement heifers (5.8 million head). The inventory of all cattle and calves was 1% more at 89.8 million head.
Such robust expansion — due in part to USDA adjusting its earlier numbers — is needed, welcome and just in time.
According to Pete Anderson, director of research with Midwest PMS LLC, the beef packing industry shuttered three plants (2.5 million head of annual capacity combined) in the last seven years. During the same period, he says 69 feedlots either closed or repurposed 925,000 head worth of cattle-feeding capacity. Anderson offered this perspective during the Zoetis-sponsored Cattlemen's College that was part of last month's Cattle Industry Convention.
Although CattleFax analysts say there is still 25% overcapacity in the cattle-feeding sector, they explain, "The industry has likely lost most of the fed-cattle harvest capacity that is likely to close."
"We had to respond," says Randy Blach, CattleFax CEO, of the nascent expansion. "The market and Mother Nature finally gave us the opportunity and we expanded." He's confident the nation's beef cow herd can grow to 32 million head.
Moreover, at the same Cattlemen's College, Derrell Peel, Oklahoma State University Extension livestock marketing specialist, noted that economic incentives for expansion became exaggerated, as numbers plunged to their historic nadir. Unlike the flat bottom and gradual expansion associated with previous cattle cycles, the January numbers portray a spiked bottom and rapid expansion.
Mother Nature is also more of a wild card than usual. Peel notes that 72% of the herd growth was in Texas, Oklahoma and Kansas. Those states, to varying degrees, are restocking from historic drought. Parts of those states are still mired in drought, while others are no more than a short dry spell away from re-entry.

BEEF Seedstock 100
Looking for a new seedstock provider? Use our BEEF Seedstock 100 listing to find the largest bull sellers in the U.S. Browse the Seedstock 100 list here.
Peel says producers have retained more replacement heifers, year over year, since 2011. Of course, last year was the first year since then that forage supplies enabled keeping them.
In the meantime, though, the tightest cattle numbers were likely seen last year, and the tightest beef supplies will likely be seen this year. So the cattle-feeding and packing infrastructure will continue to be strained as numbers build. In addition, cattle prices should continue in record territory, with the most price support likely coming in the first half of this year.
For perspective, CattleFax analysts in February said they expect 550-pound steers to average $260 per cwt (+6.6%) this year. They pegged the average price of 750-pound steers at $220 per cwt (+6.2%). The average cash fed-steer price is estimated to be $157 per cwt (+1.9%).
Though he anticipates margins to grow narrower and more challenging for stocker operators and cattle feeders, Blach expects cow-calf producers to remain in a solid profit position for the next several years.
Longer-term, Anderson points to anticipated growth in the global population and consumer economic wherewithal. He says that, by 2015, 3 billion people are expected to move from what is classified as very low income to middle-, upper- or high-income classifications; these people will demand more high-quality protein. He adds that U.S. beef exports accounted for $352 per head of fed-cattle slaughter in this country last year.
"Never before in history have cattle producers received such a strong economic signal to expand," Anderson emphasizes. "In my opinion, the next two decades will be the best in the history of the U.S. cattle and beef business worldwide. There will be more people with more money who will eat more beef."
It can't be historic business as usual, though.
"We must find ways to maximize production yield and revenue per head," Anderson says. "The focus on cost will remain, but the emphasis must shift to increasing value."
You might also like:
Experts say ranching done right improves the environment and wildlife habitat
Is sexed semen the next reproductive standard?
Breathtaking photos of winter on the ranch
Bale grazing lets cows feed themselves
Subscribe to Our Newsletters
BEEF Magazine is the source for beef production, management and market news.
You May Also Like
---