Exports boost beef's bottom line
Exports boost beef's bottom line
Even with COVID-19 playing havoc with economies worldwide, U.S. beef exports remain strong.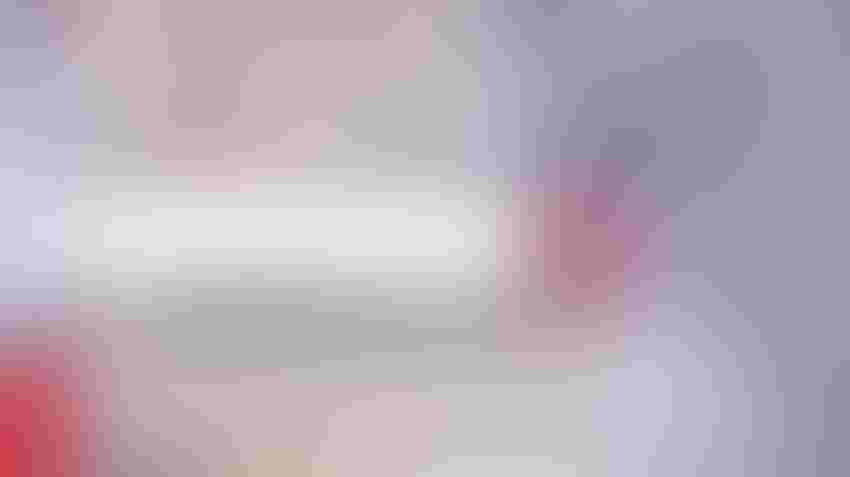 It wasn't all that long ago that the U.S. exported almost no beef. It took decades for beef exports to reach 5% of our total production. The jump from 5% to 8-10% happened more quickly and over the last few years, beef exports have become a significant part of the cattle market. With better government-negotiated access, a better global economy, a growing international middle class, better marketing by U.S. companies and the accumulated long-term efforts of the U.S. Meat Export Federation (USMEF), beef exports jumped from 10-15% of total production very quickly.
The COVID-19 pandemic has definitely slowed that momentum, but all the above factors blunted the impact, so that only a small drop in overall averages has occurred so far. In fact, some countries are still growing their demand for U.S. beef and variety meats.
USMEF CEO Dan Halstrom reported year-to-date export success to the Checkoff Export Growth Committee at the Cattle Industry Midyear Meeting in Denver recently. Committee members are tasked with keeping a score sheet and evaluating each program's success in meeting Long Range Plan goals and many of USMEF's efforts are funded by the Beef Checkoff.
By the numbers
Halstrom said through 2020's first five months, U.S. beef and beef variety meats exports were down 3% by volume and 5% by value. Volume exports to Japan were up 5%; flat to South Korea; up 15% to Canada and Mexico; and up 2% to Taiwan. Exports to China were down 5%; exports were down 25% to the Middle East.
Exports by value were up 2% to Japan, 3% to Mexico and 16% to Canada. They were down 3% to South Korea and 4% to China.
Halstrom made a point of noting that $1 billion of the $8 billion value total was from variety meats. The demand from other countries and cultures for variety meats not only provides markets for products that otherwise would end up in pet food but for others, provides a substantial premium. Items like liver, tongues, lips and tripe are dependent on export markets. Variety meats account for about 27 pounds per head and $37 in added value.
It was also fascinating to see the boost exports give to muscle cuts. Exports account for 95% of our short plate, 85% of short ribs, 35% of outside skirt, 31% of chuck shoulder clod and 15-20% of other chuck cuts. Halstrom indicated he was most appreciative of the 48% export support for gooseneck rounds. 
The middle meats are a different story, with heavy boneless ribeyes going 8% to export, strip loins at 7% and top butt at 6%.
USMEF utilizes offices in 19 global regions, and many of the 75 staffers in far flung offices are natives of those regions, familiar with cultures and quick to spot opportunities. While COVID-19 has shut down some normal consumption patterns, especially in cultures where most meals are eaten in restaurants, USMEF personnel have helped importers shift to new channels. COVID-19 has forced major shifts to takeout orders, home meal replacement boxes, meal kits and e-commerce orders much faster than would otherwise have occurred.
Halstrom listed the various ways USMEF boosts trade, including technical services, issues management, trade access, in-market facilitation between buyers and sellers and hosting buyer teams to showcase American beef. Competition is strong and staffers monitor those efforts. American beef is higher quality but more expensive, so demonstration and sampling are critical, something more difficult during COVID restrictions.
The trade deals the Trump administration put together since 2016 are beginning or already have kicked in and are definitely making a difference, especially during this tough time.
Japan trade deal
There was no mistaking the enthusiasm USMEF has for the situation in Japan. This is the biggest deal in years. Even with a 13% tariff disadvantage in 2019, Japan imported over $2 billion in U.S. beef. Because of the new 2020 trade deal, U.S. beef is now at the same tariff level as competitors and both volume and value totals are up year to date. U.S. market share in Japan has grown to 46% vs. 45.5% for Australia.
There are 58,000 Japanese convenience stores, mostly from three top chains. There, convenience stores carry top quality products so U.S. beef fits right in. They feature home meal replacement and meal kits but also feature chilled steaks like porterhouse and tomahawk rib steaks, as well as tenderloins.
USMEF works with the largest retailers but COVID-19 restrictions have boosted business for regional chains. Branded beef and branded breed beef is symbolic of high quality. Interestingly, retailers have figured out promoting thick cuts moves more volume with less cutting labor.
That's not all
Terms of trade haven't really changed with Mexico under USMCA but with uncertainty removed and tensions eased, volume has really grown, and value has increased.
The other trade deal helping now is the certain, guaranteed quota for non-hormone treated beef (NHTC) beef in the EU. For years, the quota had fluctuated constantly, with much of the quota given away to other countries. This market should grow in coming years and the Trump administration is looking at continued negotiations.
South Korea is our number two market, hitting $1.7 billion in 2019 under the new trade agreement, with demand for quality beef increasing. The country is more advanced in e-commerce, with projections of 40% market share by 2024 vs. 4% for America.
While Australian chilled beef volumes into South Korea have been relatively steady for the last nine years, U.S. volumes have grown during the same period, really taking off in 2017 to be now quadruple 2010 figures and 30% above Australia.
Lines to get into Costco Korea have extended to three hours at times. The chain has been happy with U.S. beef, going to 100% U.S. beef in 2019.
The political atmosphere in China and Hong Kong is fluid and more restrictive, to put it mildly. But supply and demand favor U.S. beef, given the Phase One deal implemented this past March and the competition mostly grassfed. Sam's Club in China sold 1,700 metric tons in May, the highest month since 2003. The outlook is very good for all types of U.S beef, barring more political restrictions. 
The COVID-19 effect on global markets varies by region. China, Hong Kong, Taiwan and Vietnam are further along in recovery stages than the West. The U.S., EU, South Korea and Malaysia are in relatively the same stage, with some opening up. Japan has been ahead but is now dealing with spikes in urban areas like Tokyo. Japan has only had 39,000 cases and 1,000 deaths, with a population of 125 million. South and Central America, Africa, the Middle East and India are in relative shutdown now.
Exports continue to grow and become more important to adding value to American fed beef.
Steve Dittmer is a longtime beef industry commentator and executive vice president of the Agribusiness Freedom Foundation. The opinions of the author are not necessarily those of beefmagazine.com or Farm Progress.
Subscribe to Our Newsletters
BEEF Magazine is the source for beef production, management and market news.
You May Also Like
---