Finding Solutions To Child Hunger Worldwide
Finding Solutions To Child Hunger Worldwide
The rhetoric surrounding estimates that the world's population will hit 9 billion people by 2050, and the very real questions that estimate generates about how we will feed all those people, continues to escalate. But does that conversation overlook the very real issues of food insecurity that exist right now? Several international meat organizations are stepping up.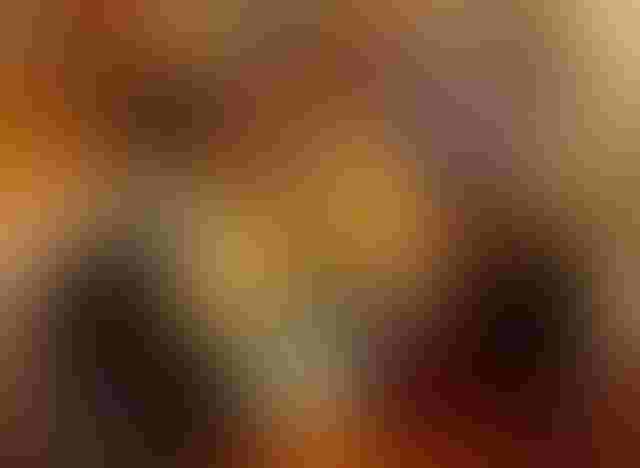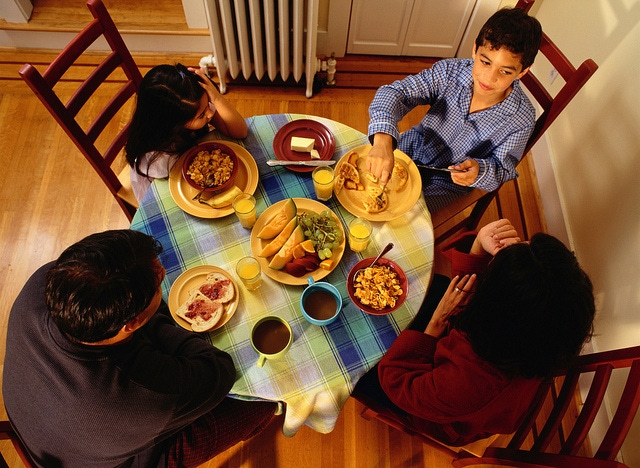 According to the United Nations Food and Agriculture Organization (FAO), a child dies from hunger somewhere in the world every six seconds. Shocking as that statistic might be, it is often hard for people in developed countries to fathom the effects of hunger at that level.
But it is real. And agriculture has the answer to help solve the problem, both immediately, through donations of meat and other ag commodities to help feed those who are hungry today, and helping farmers in developing countries be more efficient, so they can feed the hungry tomorrow.
To address the immediate hunger problem, the International Meat Secretariat (IMS) and the China Meat Association (CMA), are leading a "Child Hunger Challenge" to raise money for child hunger and malnutrition projects. The effort is being mounted in conjunction with the 20th World Meat Congress, June 14-16, in Beijing.
According to a news release from the two organizations, both CMA and IMS encourage all sectors of the global meat industry to join them in donating to the Child Hunger Challenge. Funds raised will go to The Six-Second Project, a non-profit organization partnering with the meat industry to fund sustainable hunger solutions. 
Interested in more beef news? Subscribe NOW to Cow-Calf Weekly for the latest industry research and news straight your inbox.
Donations to the Child Hunger Challenge can be made by clicking on the "Child Hunger Challenge" banner on the congress website: www.worldmeatcongress2014.com.
"As an industry of food production and distribution experts, we must make it our responsibility to fight child hunger," said Li Shui Long, CMA president. "With China playing host to the World Meat Congress, we have the opportunity to bring attention to the alarming fact that one in eight people around the world suffer from hunger and malnutrition, and millions of them are children. We must work together as an industry to change this fact, and we recognize the important role the industry can play in both raising money and helping find solutions to this global challenge."
The IMS has officially endorsed The Six-Second Project as a partner in fighting hunger and malnutrition, "We know animal proteins can play a profound role in preventing malnutrition and stunting, especially among children," said Arturo Llavallol, IMS president. "We encourage IMS members as well as meat companies around the world to join the Child Hunger Challenge and to work with The Six-Second Project to develop meat and livestock-related hunger solutions. The more we improve access to animal proteins, the more suffering we can alleviate," Llavallol emphasized.
The Six-Second Project, which derives its name from the FAO statistic that a child dies of hunger every six seconds, recruits meat industry partners to raise widespread public awareness of the hunger pandemic through point-of-sale campaigns and cause marketing efforts in which partners earmark a portion of sales to fund initiatives that create sustainable food access for those in need. Additional information about The Six-Second Project's work can be found at http://www.thesixsecondproject.org/our-work.
In addition to food assistance programs, farmers in developed countries can help farmers in developing countries be more efficient, says David Everitt, a retired executive for John Deere.
Speaking recently at Kansas State University, Everitt said as the population continues to grow, producing more food will fall on the hands of many small landholder farmers, as small farmers today generate about half of the food in the world.
"They are a huge component in feeding the world today," Everitt said. "They have to be part of the game tomorrow to be successful, and we need to increase their productivity just as well as we do the large-scale farmers."
It takes more than giving these farmers technologies and resources, such as tractors and seed, Everitt said. It takes boots on the ground efforts and support. While he has witnessed several retired farmers traveling to developing countries through churches and other organizations to try to help people learn to farm, more coordination for education needs to happen.
"If you think about the agricultural cycle, it's a year-long cycle," he said. "One part of the year you plant, one part of the year you cultivate and one part of the year you harvest. Getting farmers (in developing countries) to provide the right kind of maintenance for their tractors or combines so they are ready to go at the right time of the year is a challenge. We do that automatically and know how to do that. They might not think about it."
Sustainable education, therefore, is needed for farmers in developing countries, Everitt said. Not only do they need instruction for using the latest technologies in agricultural production, they also could use assistance in managing money, taking out loans and learning about interest rates.
More articles to enjoy:
Proof Of Beef's Sustainability Pays For Everyone
College Student Takes BEEF Editor To Task Over Antibiotic Resistance Article
Ag Lender Advises Cattlemen To Lock In Interest Rates Now
The Beef Industry's Ultimate Goal Should Be A Satisfied Consumer
Enter The Greeley Hat Works Why I Ranch Essay Contest
Subscribe to Our Newsletters
BEEF Magazine is the source for beef production, management and market news.
You May Also Like
---