Former McDonald's exec pens, "The Battle To Do Good"
Former McDonald's exec pens, "The Battle To Do Good"
Bob Langert, former McDonald's executive, publishes a new book titled, "The Battle To Do Good: Inside McDonald's Sustainability Journey," which describes the brand's battle to address hot-button issues, including sustainable beef, animal welfare and more.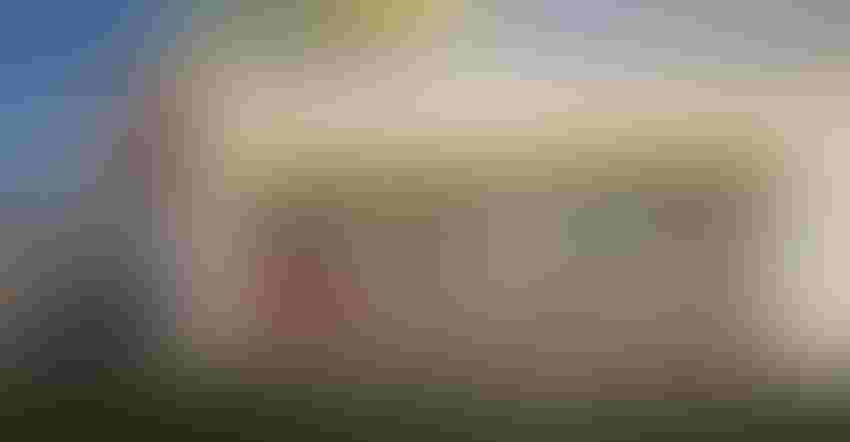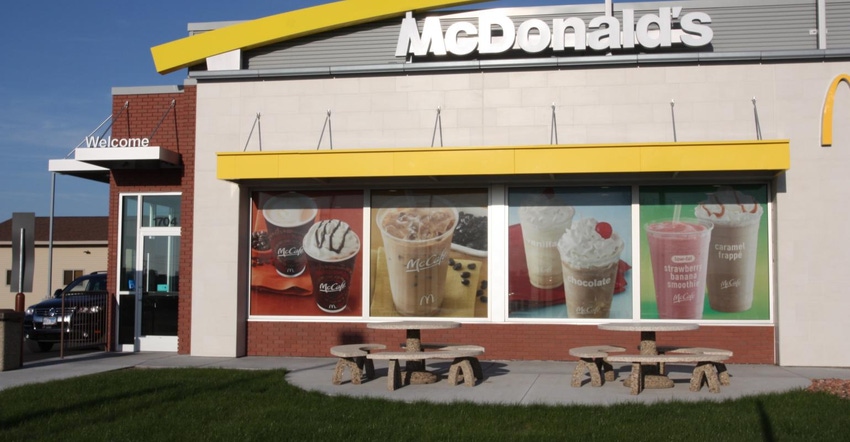 In 2018, one of my most popular and widely shared blog posts for the year was titled, "It's not regulations, it's retailers you should worry about."
The article described how societal demands are forcing retailers to change their policies to appease their customers. As a result, these retailers would impose additional requirements and burdens on food producers to meet these new parameters.
We could debate whether these new parameters are a force for good or simply increase producer input costs. However, the reality is, if we are to succeed in this business, we better start paying close attention to what McDonald's, Wendy's and other big burger buyers are saying about the beef cattle business.
Take McDonald's as an example. The burger giant is the nation's largest purchaser of beef and pork. In the United States alone, customers eat more than 1 billion pounds of beef at McDonald's each year, which equates to 5.5 million head of cattle.
With the volume of our beef sales destined for Big Macs and Happy Meals, when McDonald's starts talking about things like sustainability and antibiotic use, it's time for producers to engage in these conversations.
On January 19, a new book titled, "The Battle To Do Good: Inside McDonald's Sustainability Journey" will release. Written by Bob Langert, former McDonald's executive, the book offers a behind-the-scenes look at the brand's battle to address numerous societal hot-button issues, such as packaging, waste, recycling, obesity, deforestation and animal welfare.
According to Emerald Publishing, "From the late 80s, McDonald's landed smack in the middle of one contentious issue after another, often locking horns with powerful NGOs such as Greenpeace, People for the Ethical Treatment of Animals and Corporate Accountability.
"This sudden shift from being the beloved Golden Arches since opening its doors in 1955, to the demon of many societal ills, caught McDonald's off guard. Langert chronicles the highs and lows that McDonald's experienced in turbulent times and how its sustainability journey evolved from playing defense to strategically solving issues with unlikely partners, including a whirling dervish, autistic animal scientist, and avid environmentalists from the World Wildlife Fund and Conservation International.
"Packed with first-hand anecdotes, interviews with key McDonald's executives and NGO leaders, and scores of lessons learned, The Battle to Do Good is a sustainability page turner that provides unique insights and guidance on how to successfully navigate and manage today's societal issues to make the business stronger, more relevant, and more profitable."
I was given a review copy to read, and I've gleaned a few "McNuggets" (forgive the pun) from the book that explain McDonald's shifting perspective about beef and how their expectations might change in their quest to serve "sustainable beef" at their locations around the world.
And while the book is not endorsed by or affiliated with McDonald's, Langert gives a rare and honest look at how this corporation has historically responded to activist pressures and consumer demands.
For example, in the second chapter, titled, "The Battle for Farm Animals: How Animal Welfare Is Transformed," Langert explains how McDonald's teamed up with Temple Grandin to impact how cattle were handled at harvest through more intensive audits.
He writes, "Entry into the Golden Arches thrilled Temple. She welcomed the challenge of taking her research ideas and intellectual, blue sky audit and measuring system for animal behavior and applying them to the practical business of McDonald's extensive supply system."
In the third chapter, titled, "The Battle of Extremism: McCruelty," Langert describes the praise and backlash the company received when McDonald's announced it would require more space for laying hens from their egg suppliers.
Langert writes, "It was the first announcement of its kind, and it made headlines. Despite the positive press and the positive feedback from PETA, the suppliers of laying hens were resistant. I remember going to a large meeting of the United Egg Producers (UEP) members to talk face to face with them in order to explain our motivations and seek their support. But I ran into a buzz saw.
"UEP members were enraged at McDonald's. They thought we were out of bounds. It was not McDonald's responsibility to set standards. They argued that McDonald's does not raise hens and so it doesn't know what is best for their business or for the animals. I tried having a dialogue with them. In front of me I saw neck veins pulsating."
Of particular interest is chapter 11, titled, "The Battle for Better Beef: The Quest for Sustainable Beef," which describes how the company teamed up with Jason Clay, World Wildlife Fund (WWF) senior vice president of markets, to establish the Global Roundtable for Sustainable Beef (GRSB).
Langert writes, "If we could do just one more big thing, I believed we ought to take on beef: It sat at the core of McDonald's menu, and it represented important societal issues on many fronts.
"The GRSB was finally and formally organized as a nonprofit group in February 2012. Its founding members were AllFlex, Cargill, Elanco, Grupo de Trabalho da Pecuaria Sustentavel, JBS, McDonald's, Merck Animal Health, National Wildlife Federation, Rainforest Alliance, Roundtable for Sustainable Beef Australia, Solidaridad, The Nature Conservancy, Walmart and WWF."
Instead of the traditional approach used previously to mandate laying hen space requirements — mandates described as "antagonistic" and "pretty aggressive," McDonald's is attempting a different style this time; working with producers.
Here's a glimpse at the strategy, "It's the guy who has 20 mother cows in Georgia somewhere, who's doing this kind of as a hobby. To go to his ranch to tell him he needs to track his nutrient management in order to sell to Walmart or McDonald's, I mean he's just going to look at you and say, 'Get the hell off my property.' Then if you come in with some big panda bear (WWF), he's going to say, 'I'm going to shoot you if you don't get off my property.'"
Building trust with producers, so they "voluntarily" make change is what we are currently seeing from McDonald's as they "do good."
Here's another paragraph that describes the shift in approach: "McDonald's needed a way and a how story. And that story had to target not the general public, but the beef industry. Since we knew that the beef industry was suspicious of sustainability and skeptical of McDonald's motivations, we needed a full-blown, deep dive into the complex factors involved in our drive for sustainable beef. We wanted to show how we were collaborating, not mandating. We wanted to explain how this was an effort to sell more beef, which would be good for McDonald's and good for the entire beef industry."
If you're interested in the changing consumer marketplace and how societal demands will directly impact how you run cattle at home on the ranch, this book is definitely a page turner worth reading.
It's insightful, honest and really gives a glimpse at the changing dynamics of retailers, supplier and consumer relationships. Check out the book by clicking here, and let me know what you think.
The opinions of Amanda Radke are not necessarily those of beefmagazine.com or Farm Progress.
Subscribe to Our Newsletters
BEEF Magazine is the source for beef production, management and market news.
You May Also Like
---