Four tips to choosing the right hydraulic auger system for any job
Four tips to choosing the right hydraulic auger system for any job
Are you choosing the right auger system for your job?  These four tips from an expert will help you select the right hydraulic auger system to meet your needs!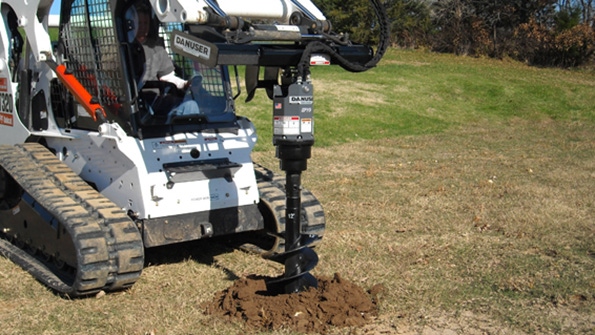 Attachments play a big role on the majority of farms and ranches. One indispensable attachment is the hydraulic auger system, which allows operators to dig holes safely and efficiently from the comfort of their seat. Glenn Danuser, co-owner of Danuser, an industrial and agricultural attachment manufacturer, explains that it helps to understand some of the benefits and attributes of commonly available auger systems to make digging holes the most efficient and productive. Glenn shares these four key tips:
Drive Units: Your vehicle hydraulic system specifications for flow and pressure – GPM and PSI – will determine the right auger system. Hydraulic auger drives have ranges of flow and pressure they work best in, so take special care to find a drive unit for your vehicle's "sweet spot."  
Most auger drive units prefer GPM between 5 and 35, and PSI from 1500 to 3500.  Let's say your vehicle has 18 GPM. To maximize torque for digging in tough conditions, you should choose an auger drive that has 15 to 30 GPM. If you choose an auger drive that has 10 to 20 GPM, keeping you on the higher GPM side, you'll have more RPM for removing loose material.  
If you want to utilize your auger system for multiple vehicles, try to balance it across those sweet spots. An auger system that closely matches the specs of your vehicle, or vehicles, will have a longer life and lower maintenance costs.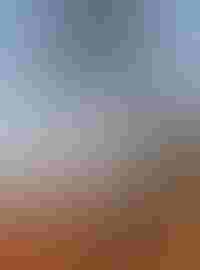 Auger Bits: Auger bits should be selected by considering the ground conditions you expect to encounter along with the depth and diameter of holes you'll be digging. Manufacturers offer four common types of auger bit:  light-duty, heavy-duty, tree and rock.  
Light-duty bits have fabricated digging heads with bolt-on teeth, and can be used in good soils that have fewer obstructions. Heavy-duty bits have cast heads with drive-in teeth for harsher and more difficult ground conditions, such as clay and fracturable rock. Tree augers are like two auger bits in one, with a small-diameter on the bottom and a larger-diameter on top, to produce holes for tree-planting. Rock bits are the toughest type, and are made for digging in solid rock and concrete. Manufacturers offer a wide array, so do your homework and pick the best bit for your needs.
Hoses: Hose selection is important. Smaller diameter hoses work with lower flow, and higher flow requires larger hoses. Most manufacturers offer convenient hose kits, which come complete with fittings and couplers to match the auger drive unit. If you have special requirements for your hoses such as unusual lengths or diameters, you can also have hoses made by your local dealer, hydraulics shop or auto parts store. It's a good idea to ask your manufacturer, or dealer, for their recommendation on hoses for your system.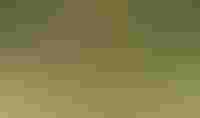 Mounts: Auger drives can be mounted on most vehicles with one of two options:  a quick-attach type, or a pin-on type which hangs from your dipperstick (like backhoes and excavators). There are different quick-attach types and dipperstick pin sizes, so you'll want to consult your vehicle operator's manual or take some measurements to be sure you pick the right mount.  Quick-attach is convenient, while a pin-on is more affordable.  Either of these mount types allow the auger drive to swivel in all four directions, giving you greater flexibility on the jobsite.
There are many hydraulic auger systems and manufacturers. Your dealer can provide pricing, but many complete auger systems cost between $1500 and $4000, depending on specifications, durability, and quality.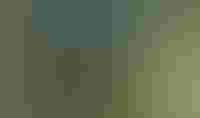 "Do your research before you buy to pick the right auger system for your application. Once you've narrowed down a few auger systems of interest, it's best to get in touch with those manufacturers to find the right auger system for you. Let them know your goals, what vehicles you'll be using the unit on and any other questions that will help drive your final decision," explains Glenn.  
He adds you may also want to speak with manufacturers to gain insight into the customer service you can expect. If you need additional help in your decision, contact your local dealer, who can offer advice from hands-on experience, and may be able to give demonstrations to help you decide which will work best. "Finding the right auger system is key to providing the right tool that will be much more economical, efficient, powerful, and, most importantly, safe."
You might also like:
6 tips for proper electric fence grounding
9 things to include in your ag lease (that you better have in writing!)
Top 10 issues facing beef producers
Market outlook: Are cattle traders trying to catch a falling knife?
Subscribe to Our Newsletters
BEEF Magazine is the source for beef production, management and market news.
You May Also Like
---