Free trade agreements: Beneficial arrangements or political chicanery?
Free trade agreements: Beneficial arrangements or political chicanery?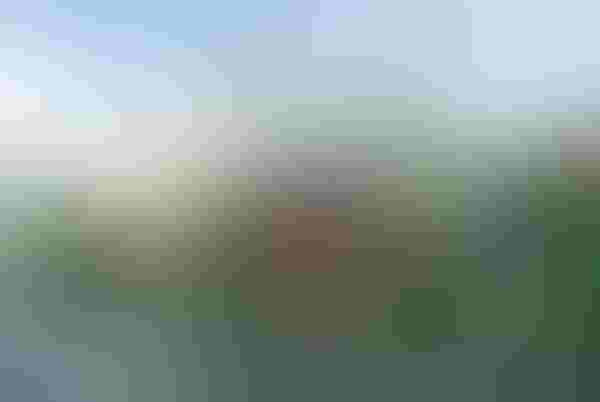 I received an email this week from a producer whom I always learn from, one who invariably brings a different perspective than my own and one whom I almost universally disagree with in his conclusions.
His topic was free trade and his argument is essentially that free trade doesn't exist; that the so-called free-trade agreements are simply governments striving for beneficial positions; that anything the government is involved in is inherently a problem; and, as a result, free-trade agreements are inherently bad for the industry and the country.
I certainly agree with him that free trade doesn't exist and totally free trade or competition will never exist. I wouldn't argue with him about the role of government or the negative role that governments tend to play in the efficient functioning of the marketplace. 
The Iran nuclear deal, although having nothing to do with international trade in food and other products of our economy, is perhaps the best case yet for not giving the president Trade Promotion Authority and the ability to make trade deals while Congress only gets a yea or nay vote. The Iran nuclear deal, by virtually all accounts, is a big win for Iran and big loss for the U.S., our allies, and the world in general—a prime example of political expediency over substance.
Those who oppose international trade and negotiated trade agreements can point out that if Congress was to give away its right to approve trade agreements like it did with the Iranian nuclear program agreement, then the safeguards that go along with giving an administration authority to negotiate would be gone. However, that is not the case. 
The reason I would argue that the gentleman's anti-trade agreement logic is not valid is because, while free trade agreements rarely create true free trade, they do almost by definition lower barriers and obstacles and create freer trade.
For anyone involved in American agriculture, those are good things. We aren't striving for the utopian vision of free trade that benefits all consumers and economies and allows true competition to determine the winners and losers based on the results that come from a truly level playing field. Rather, it is about making sure we have a better chance; that we are not disadvantaged relative to other competitors and that we have access to compete. A 20% tariff on our product and a sizable quota, for example, obviously is not as advantageous as no tariff and no limits. But it is a lot better than 40% tariff rates and limited quotas.

70+ photos showcasing all types of cattle nutrition
Readers share their favorite photos of cattle grazing or steers bellied up to the feedbunk. See reader favorite nutrition photos here.
Trade agreements are like any agreement—they are the result of negotiation and compromise and they are limited even more by the fact that they are made between governments that have objectives that reach beyond the economists' goals of what is best for the overall economies of their countries and their consumers. With that said, history tells us that trade agreements have tended to be extremely beneficial for competitive industries, and the U.S. beef industry is ultra-competitive in the global beef market. 
Protectionism is a powerful force and it makes sense to give our administration the authority to negotiate deals which increase access and lowers trade obstacles. Perhaps more importantly, it keeps governments from over-meddling and makes it possible for deals to be created. 
Every trade deal will be opposed by those who are losing protection from the government or from any industry that is not competitive and on an equal footing in the global economy. It is Congress' responsibility to make sure whoever occupies the White House creates a trade pact that moves us closer to that ideal. Free trade agreements are a lot like representative democracy itself – far from perfect, but far better than any alternative.
Have a great week!
Tips for minimizing heat stress in cattle
How to prevent foot rot In cattle
How to prevent & treat pinkeye in cattle
7 tools to win the war against cattle flies
7 U.S. cattle operations that top the charts for their stewardship efforts
Subscribe to Our Newsletters
BEEF Magazine is the source for beef production, management and market news.
You May Also Like
---