Game Changers debunked & climate-friendly burgers
Game Changers debunked & climate-friendly burgers
Beef in the news — here is the roundup of the good, the bad and the head-turning stories I've come across lately.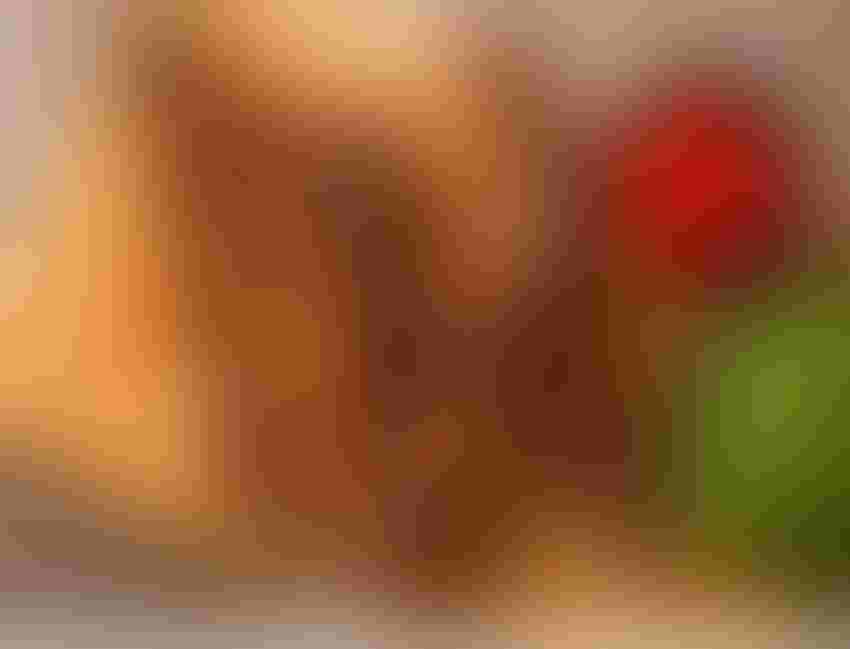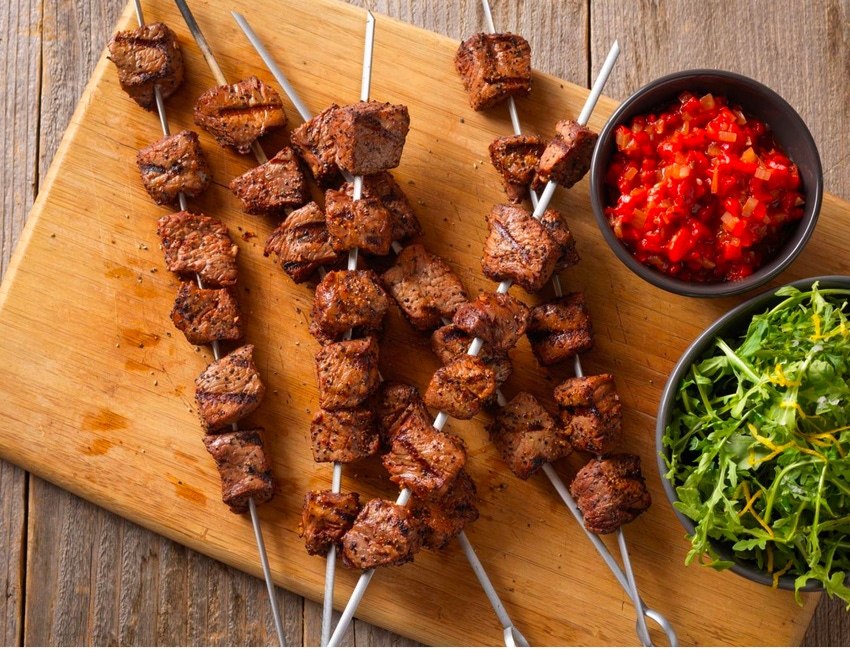 Over the weekend, I spoke to a group of ranchers and rodeo enthusiasts in Wyoming. While there, I got to enjoy some incredible smoked brisket and enjoy the scenery of cattle country in the foothills of the Bighorn Mountains.
During my speech, I explained to the audience that while we could fully enjoy our brisket supper knowing that it was safe, nutritious and wholesome thanks to our experiences and backgrounds in production agriculture gave us great confidence in our food supply, today's consumer is not so fortunate.
This is because so many mainstream headlines are focused on driving fear and confusion regarding food choices. Agriculture has become highly politicized and an easy punching bag for many, so when I see positive stories about beef, I love to share them!
Here is a roundup of headlines worth checking out. From the faux hype of the plant-based meta market to an interesting introduction of "climate-friendly" beef burgers to a new documentary that will debunk some common misconceptions, there is a lot to unpack in these recent stories. Check them out and let me know what you think!
1. New to the menu - "climate-friendly" beef
Over the years, beef marketers have capitalized on a wide variety of labeling claims and niche production methods. Think grass-fed, organic and all-natural. Now for the first time ever, sustainability is making its way to the menu. Early adapters to this hot trend includes Burgerville with the introduction of the "No. 6 Burger."
Hillary Barbour, Burgerville director of strategic initiatives, told Fast Casual, "We're the first restaurant chain to put climate change on the menu, bringing us closer to our vision for the Pacific Northwest to be the healthiest region on the planet. The No. 6 is a product deeply rooted in the Northwest's regional food system, delivered at a scale that can make a genuine impact. And it tastes incredible."
Read more about this sustainable burger here.
2. Red meat the "most perfect food"
Abi Kay reports in the Farmers Guardian what we already know to be true: "Red meat is the most perfect food for humans, closely followed by milk, according to leading nutrition experts."
In the article, Kay writes, "Professor Robert Pickard, emeritus professor of neurobiology at Cardiff University, said the agricultural industry had been 'the butt of an enormous journalistic effort to sell copy by producing totally indefensible headlines' about red meat causing cancer.'"
3. New mini documentary in the works to debunk Arnold Schwarzenegger's Netflix film, "Gamechangers"
Brian Sanders is the filmmaker behind the feature-length documentary Food Lies and host of the Peak Human podcast. He is currently raising funds to create a new documentary that would debunk the plant-based propaganda presented in the Netflix hit documentary, "Gamechangers." The documentary will go live on YouTube on Nov. 27, 2019.
Find Sanders on Instagram here.
4. Dietary guidelines are plain wrong. Here's why animal fats and diets should be staples in the diet.
Sarah Hallberg, adjunct professor at Indiana University School of Medicine, writes for The Hill, At Indiana University Health, I oversaw research in conjunction with Virta Health that put patients with Type 2 diabetes on a low-carb diet that severely restricted grains and pasta while increasing their consumption of fatty foods such as avocados and butter. We didn't limit participants' daily calories. As long as they avoided carbs, they could eat to satiety. Health coaches worked with participants to help them adjust.
"Our results were startling: A majority actually reversed their diabetes. The key to eating healthy is avoiding carbs, not fat. Yet, the government's nutrition experts have ignored the latest research, and stuck to their anti-fat, pro-carb message."
5. "Plant-based meat is all hat, no cattle" by Rick Berman for the Wall Street Journal
Talk about a kick-butt headline! Here is an excerpt from this opinion piece.
Berman writes, "Beyond Meat's stock has tumbled back to Earth after peaking at $234.90 a share in late July. The 'plant-based meat' company's stock closed at $81.45 last week, and it may be the beginning of worse to come. What if the alt-meat industry turns out to be a nothing burger? Beyond Meat's current value is six times the size of the entire fake-meat market even though the company's market share is only 2.1%."
If you run across any interesting beef headlines, please send them to me at [email protected]. They may be featured in my next roundup on the BEEF Daily blog!
The opinions of Amanda Radke are not necessarily those of beefmagazine.com or Farm Progress.
Subscribe to Our Newsletters
BEEF Magazine is the source for beef production, management and market news.
You May Also Like
---