Genomics identifies better heifers for more pounds and better beef
Genomics identifies better heifers for more pounds and better beef
Commercial cow-calf producers are starting to realize that genomics can provide insights about economically important traits in the "unseen world" that can help drive better herd management, breeding decisions and profitability.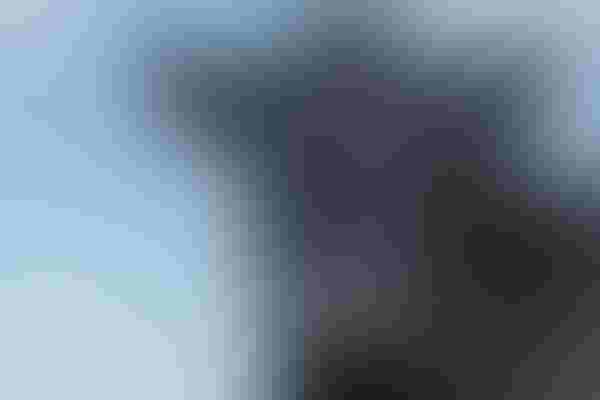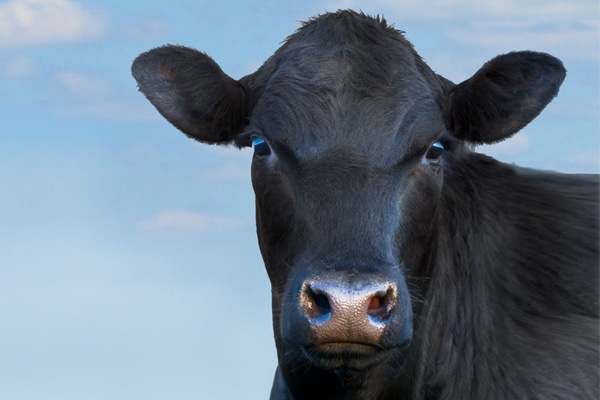 Efficiently producing and moving more pounds off the place—as well as designing feeder cattle that perform and yield grid premiums for making better beef—are ultimate goals for most commercial cow-calf producers. Many factors go into making these goals reality—nutrition and pasture management, reproduction, animal health, genetics and more.
Historically, the genetics portion of the equation has been effectively managed through buying bulls and using A.I. sires based on the combination of Expected Progeny Differences (EPDs) and visual appraisal.However, in most situations, selecting and breeding replacements and managing the cow side of the genetic equation have depended almost exclusively on the eyeball.
Commercial cow-calf producers are starting to realize that genomics can provide insights about economically important traits such as heifer pregnancy, maternal calving ease, milk, feed efficiency and marbling in the "unseen world" that can help drive better herd management, breeding decisions and profitability.
"Quality is the tale. If you're striving for commodity beef, you're losing ground," says Devin Stephens, who owns and operates a 250-head Angus-based cow-calf operation near St. Onge, S.D. The third generation to manage the herd, he says genetics has always been a focal point of the operation.
Jordan Willis and his family operate Willis Ranch, managing 1,600 Angus cow-calf pairs in western Wyoming near Cokeville. "If we make the investment in genomics testing but don't follow through with it when it comes to making tough decisions, we gain nothing."
Both herds follow the same path on the sire side buying bulls based on superior EPDs or Genomic Enhanced EPDs (GE-EPDs), using visual appraisal on the cow herd and A.I. on yearling heifers. Maternal traits are important for both, but since Willis sells calves off the cow, he places greater emphasis on weaning weights. Stephens puts more emphasis on marbling, disposition and calving ease with adequate growth, milk and frame. Both ranches buy bulls either with HD 50K test results and GE-EPDs, or bulls are tested upon arrival.
Finding value in heifers
On the heifer side, genomics information helps both ranchers select females and mate accordingly to speed genetic progress. Beyond mating decisions to complement maternal versus feeder and carcass traits, genomics-tested heifers also have assigned sire information enabled from HD 50K (and i50K) tested bull batteries. This informs A.I. and natural service female breeding decisions to bulls that are unrelated, which favorably impacts fertility, fitness and survival traits.
"In the past, you didn't know on the female side of the pedigree if she was any good or not because there wasn't any data," Stephens says. "It's impossible to know specific information on an individual animal unless you know what they're made of genetically."
Stephens is in year two of using GeneMax Advantage to sort and select heifers, getting ready to calve their first set of tested heifers next spring. For him, observed consistency and uniformity is key so the first set of selection criteria is based on phenotype. In step 2, genomics scores are used to validate and refine that initial selection. In some instances, genotype as defined by the genomics test scores beats phenotype.
"I know that there are heifers that we would have kept in the past that are as good as any other heifer phenotypically, but don't make our program based on genetic information," Stephens says. He looks at the Total Advantage score and any heifer below 60 is not selected. "That gives us enough animals above 60 to maintain our cow herd. Who knows, someday that number might be 75—that would be my goal to get there."
"There's more information that we can use on the maternal side," Willis says. "In our environment, I'm always watching cow cost and the genomics test gives us that cow cost outlier so we can see where we're at."
This year Willis tested 82% of the heifer calf crop. Calves get tagged at birth and it's at that time that Willis pulls up performance data on the cow and uses that, plus visual observation to put an evaluation on the calf. This year 18% got a failing grade at the beginning and were not targeted for the replacement herd. DNA samples get pulled at branding in early May.
"We pull those tests early because we can get the results back and use that information to market our heifers and it gives our buyers information on steer mates," Willis says. He puts all of the genomic data into a software program so at preconditioning in the fall, he can use that data to select replacement heifers. So data gets used two ways—to market steer mates and select replacement heifers.
BEEF Seedstock 100
Looking for a new seedstock provider? Use our BEEF Seedstock 100 listing to find the largest bull sellers in the U.S. Browse the Seedstock 100 list here.
Willis is still early in the use of the technology, but is starting to see results. "It's great to be able to sit down with our Zoetis representative and with our seedstock producer and see where we need to improve when we're purchasing bulls and selecting females," he says. "And we've been really impressed with the marketing ability of the product. We put the GeneMax scores on the heifers we sell through Superior and this year our heifers outsold our steers by 30 cents a pound. So that tells us right there that GeneMax is valuable."
You might also like:
Gallery: A waterer that never freezes? It's true!
Is the cattle market whiplash over?
What's ahead for 2015 on the cow-calf side?
Enjoy a laugh on us! Holmes and Fletcher classic ranch cartoons
Subscribe to Our Newsletters
BEEF Magazine is the source for beef production, management and market news.
You May Also Like
---