Get ready for an interesting year in the cattle business
Get ready for an interesting year in the cattle business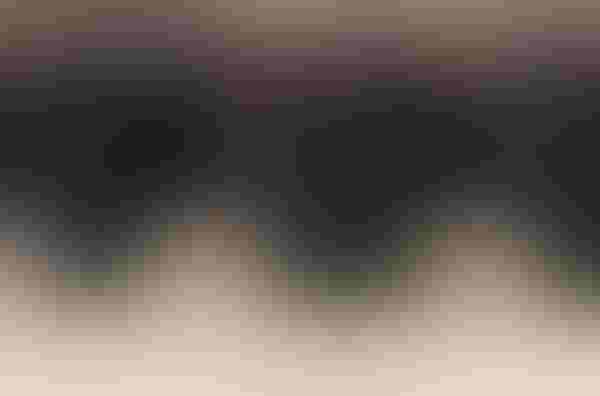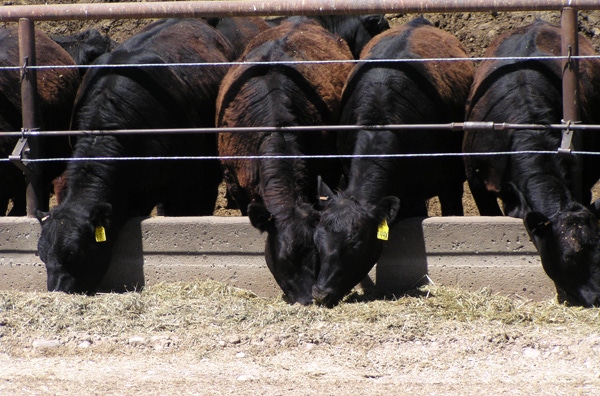 By all indications, 2016 should be a lot more interesting for cow-calf producers than cattle feeders. And that's just looking at the cattle market. However, the cattle feeding industry has to be looking forward to 2016 if for no other reason than it has to be better than 2015. 
Estimates are that the cattle feeding industry lost over $4.5 billion in 2015. We used to say that when the cattle feeding industry lost money for two to three turns, they will buy their profits, but there simply wasn't that opportunity in 2015. 
Will that change in 2016? Cattle feeders are buying replacements today well over $400 per head less than they were a year ago, and feed prices are down. While all the experts are predicting corn prices to remain low, I'm sure the cattle feeding industry is starting to believe in the old mantra that cheap corn leads to cheap cattle.  
The market promises to remain volatile. Numbers will be tight. Will beef demand get better or worse? Perhaps the question should be, will the global economy remain sluggish? The U.S. remains the largest economy in the world, but we have been stagnant for six years, with median income sliding and participation in the work force at historically low levels. 

70 photos show ranchers hard at work on the farm
Readers have submitted photos of hard-working ranchers doing what they do best - caring for their livestock and being stewards of the land. See reader favorite  photos here.
We've been fortunate that China picked up the leadership and become the driving force in the global economy, but their economic prosperity is being questioned as well. As cattle producers, we used to talk longingly about cheap corn and cheap fuel, but having oil at its lowest levels in over a decade has brought with it more bad news than good, as it signifies just how severely the global economy, and especially China's economy, has slowed down.
2016 not only promises to be a year of volatility on the economic side, the political side may be even more interesting. The general school of thought is that little gets done of significance in a presidential election year, even less if the president is a lame duck, and especially so if the presidency and Congress are controlled by opposing parties.
During his farewell State of Union address, Obama didn't even bother to lay out an agenda for his last year or initiatives he wanted to work on. Yet, it looks like the politics of posturing will keep it interesting throughout the year. Obama has expanded the power of the executive branch more than any presidency, and I wouldn't be surprised if he didn't elect to more fully use that power in his final year; essentially acting without Congress's approval through executive action and bureaucratic rulemaking to move forward and even accelerate his agenda. 
I question the pundits, though, who say Obama will attempt bold, sweeping actions. He may not be running for election, but he is also the most partisan president in history and I do believe that he will be constrained by the electorate perceptions. He will not do anything that will hurt the Democratic contenders chances for election. 

BEEF Seedstock 100 List
Looking for a new seedstock provider? Use our UPDATED Seedstock 100 listing to find the largest bull sellers in the U.S. Browse the list here.
It is more than a little interesting that a full-blown socialist who nobody in the Democratic establishment wants to be the nominee is leading in Iowa and New Hampshire. On the Republican side, a billionaire, who not only happens to be the most liberal of all the candidates, but also the one who has managed to alienate women, Muslims, Hispanics and African-Americans, just to name a few, is also winning or close to winning in the two early primary states.  
It probably won't and can't happen; reality has a way of interfering with fairytale storylines, but just imagine a presidential election with Sanders vs. Trump. There wouldn't be a single establishment figure allowed to remain in either party's leadership. If nothing else, it would send the message that we are sick and tired of business as usual. 
If 2016 was a movie, it would be worth grabbing a bag of popcorn and sitting down; it should be an interesting ride.
The opinions of Troy Marshall are not necessarily those of beefmagazine.com and the Penton Agriculture Group.
You might also like:
Burke Teichert: How to build better land and soil
Crunch the numbers before you buy those heifers
8 strategies for selecting replacement heifers
Herd expansion update: Is 2015 beef cow liquidation up or down?
Subscribe to Our Newsletters
BEEF Magazine is the source for beef production, management and market news.
You May Also Like
---