Global Update: How U.S. Beef & Its Competitors Fared in 2013
Global Update: How U.S. Beef & Its Competitors Fared in 2013
U.S. beef exports recorded a double-digit increase in value, and a 3% increase in volume, in 2013. For the year, the U.S. was the world's second-leading exporter of beef based on value, and fourth in volume.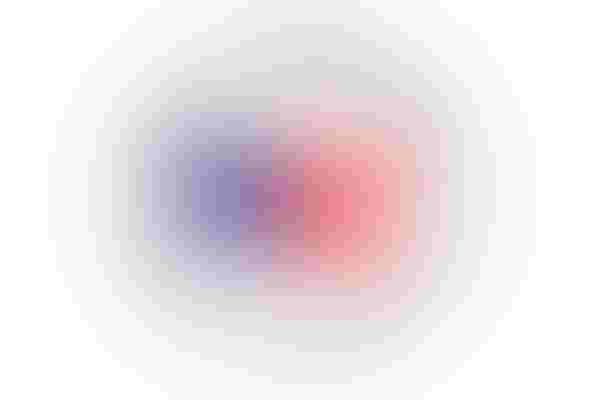 U.S. beef and beef variety meat exports achieved a high level of success in 2013, with export value ($6.16 billion) shattering the previous year's record by 13%. At 1.172 million metric tons (mt), U.S. export volume exceed the previous year's total by 3%, but was below the record tonnage achieved in 2011.
In fact, the U.S. was the second-leading exporter of beef in the world on a value basis behind Brazil ($6.34 billion). Meanwhile, the U.S. placed fourth in volume behind Brazil (1.43 million mt), Australia (1.29 million mt) and India (1.17 million mt, through November).
While Brazil and Australia posted very large export volumes, one could say that these results occurred for widely differing reasons. Brazil has been in herd-rebuilding mode since 2007, and its export volume surged 22% from a year ago. Yet it was still 10% below the 2007 peak of 1.59 million mt, which was fueled in part by herd liquidation.
Brazil's export growth was led by Hong Kong (309,120 mt, +83% over 2012), Russia (303,741 mt, +20%) and Venezuela (156,960 mt, +80%). Brazil's exports were also higher to Egypt (143,801 mt, +4%), and the European Union (EU)  (118,777 mt, +10%).
Conversely, Australia is squarely in the process of reducing its herd due to severe drought conditions in major gazing regions. For this reason, its record-large export performance (13% above the previous high set in 2012) received a rather lukewarm reaction in the Australian trade media.
China (163,071 mt, +295%) was the largest growth market for Australian beef, while exports to Saudi Arabia (33,498 mt, +362%) also surged to fill the void from the BSE-related bans on U.S. and Brazilian beef. Exports of Aussie beef to South Korea were also higher (144,364 mt, +15%), but were lower to Australia's two leading markets – Japan (288,794 mt, -6%) and the U.S. (211,687 mt, -5%).
Enjoy what are you reading? Subscribe now to Cattle Market Weekly for the latest price trends and market news!
Exchanges rates also worked in favor of Brazil and Australia's 2013 exports, especially in the second half of the year, as both the Brazilian real and Australian dollar slumped against the U.S. dollar.
New Zealand's 2013 exports increased 3% to 415,881 mt, as a large increase to China (37,936 mt, +235%) more than offset declines to other markets.
Canada's 2013 exports totaled 279,869 mt – up 3% from a year ago, but still down 17% compared to 2011. Volume to the U.S., which accounts for more than 70% of Canada's total exports, was steady, while exports increased to Hong Kong, Japan and China. The Canadian dollar also declined steadily throughout the year and has slumped further in 2014.
Uruguay's exports were down 4% in 2013 to 264,257 mt, which corresponded with a 5% decline in cattle slaughter. Exports to China (80,789 mt) tripled, making it Uruguay's largest destination. Chilled exports to the EU were higher (19,894 mt, +20%) as Uruguay continued to grow exports under the EU's grain-fed duty-free quota. Exports to Russia were down sharply (36,785 mt, -50%), as exporters found higher returns in China and other markets.
Paraguay's exports were record-large at 255,307 mt, up 31% from 2012 and 16% above the previous record in 2010. Russia (143,352 mt, +7%) was by far the largest destination. Exports to Chile – which was a leading market prior to Paraguay's most recent foot-and-mouth disease outbreak – came on strong late in the year to reach 21,534 mt.
Through November, India's beef and buffalo meat exports were up 22% year-over-year to 1.17 million mt. India's leading markets were Vietnam (434,761 mt, +77%) and Malaysia (111,799 mt, +14%).
While higher than a year ago, India's per-unit export value is still very low at $3.19/kg (compared to $6.40/kg for the U.S., $4.83/kg for Australia, and $4.52/kg for Brazil, for chilled/frozen beef). So while India's growing beef exports are certainly a factor in global protein trade, the product does not compete directly with U.S. beef.
Export data source: Global Trade Atlas
Erin Borror is the U.S. Meat Export Federation economist. 
More resources for you:
Best Tips For Selecting Replacement Heifers For The Beef Herd
Exclusive BEEF Survey: Find Out Trends In U.S. Beef Cowherd Genetics Here!
Subscribe to Our Newsletters
BEEF Magazine is the source for beef production, management and market news.
You May Also Like
---