Good news for beef producers: Low carb diets gaining traction in 2020
Good news for beef producers: Low carb diets gaining traction in 2020
As consumers look to improve on their health and fitness in 2020, the answer might be in eating more beef!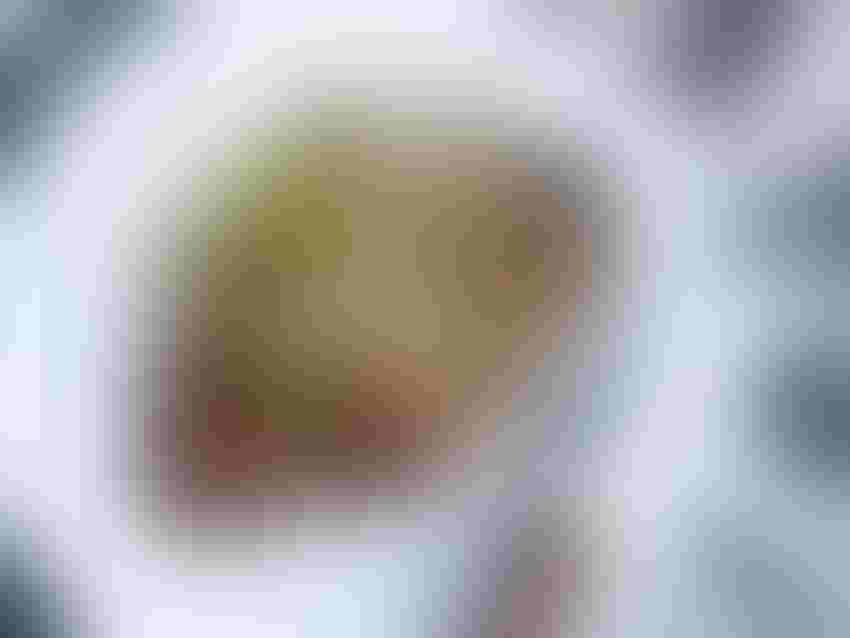 As we welcome a New Year, one of the most popular resolutions for folks is to lean up and finally battle the belly bulge once in for all. Per norm, the fitness and nutrition industry capitalizes on this — selling expensive shakes, protein bars, diet programs, workout plans, memberships, trendy gear and coordinating outfits so you look and feel good at the gym.
But what if the answer to our diet woes lies within a secret that has been painfully buried for a generation?
What if the answer to our health and wellness challenges is to eat more beef?
This would be amazing news for both the consumer and beef producers like you and me.
I consider myself both in this scenario — I eat beef to be a healthy person, and I produce beef to fill my freezer and support my family.
Perhaps one of the coolest interviews I had the pleasure of doing in 2019 was on the What the Keto podcast, where I got to answer questions about modern beef production on a platform geared toward folks who are already huge fans of beef!
To listen to this podcast, click here and search for the What the Fat interview on the list.
In recent news, I've discovered that a new organization called the Low-Carb Action Network (LCAN) has been established by a group of doctors, academics and average Americans with personal success stories using low-carb diets.
LCAN is urging U.S. nutrition leaders to include a true low-carb diet as part of the 2020 Dietary Guidelines for Americans (DGA).
According to a LCAN press release, "There exists a large and rapidly growing body of strong scientific evidence showing carbohydrate restriction to be a safe and effective strategy to prevent and even reverse chronic, diet-related conditions such as pre-diabetes/type 2 diabetes, overweight/obesity, and high blood pressure along with a broad array of other cardiovascular risk factors.
"The American Diabetes Association (ADA) recently endorsed low-carb/keto diets as a standard of care for the prevention and management of type 2 diabetes, stating that the diet lowers blood pressure, controls blood sugar, lowers triglycerides (fatty acids in the blood), raises the 'good' cholesterol (HDL-C), and reduces the need for medication use."
However, the DGA does not include a low-carb diet.
Here are statements from several nutritional professionals in the low carb space:
"One size does not fit all. If there is anything we've learned over the last four years, it's that the low-carb approach should be a viable option," states Dr. Eric Westman, associate professor of medicine at Duke University.
"If the government has any responsibility to give advice on nutrition it should be focused on those who have a medical condition which is impacted by nutrition and provide evidence-based nutrition solutions, one being a low-carb diet. This diet is highly effective to prevent and treat diet-related illnesses and has decades of evidence to support it," says Dr. Mark Cucuzzella, professor of family medicine at West Virginia University.
"As a cardiologist, I regularly prescribe a low-carb diet to treat patients with type 2 diabetes and other heart-related diseases to better their health and improve their quality of life," says Dr. Nadir Ali, chairman of the Department of Cardiology at the Clear Lake Regional Medical Center and research professor at the Department of Nutrition and Applied Science at the University of Houston. "Given the significant amount of scientific research and evidence supporting this diet, it's time for U.S. nutrition policy leaders to prescribe a low-carb option for those who are tipping into obesity, diabetes, high blood pressure and more."  
According to LCAN, "A study conducted last year by the University of North Carolina at Chapel concluded that only 12% of American adults are metabolically healthy, while 88% are en-route to developing type 2 diabetes, cardiovascular disease or another chronic, diet-related condition.
"Dr. Jeffry Gerber, M.D., FAAFP, board certified family physician and owner of South Suburban Family Medicine in Denver, Colo., said it is unconscionable for nutrition leaders not to include a low-carb diet in the dietary guidelines.
Gerber says, "It is unacceptable for our nation's nutrition leaders to exclude nearly nine out of 10 adults from the guidelines, when low-carb diets provide a viable and proven solution for effectively combatting obesity and diabetes, among other conditions. Every day people across the globe are improving their health by following low-carb diets. Their stories are emotional and real—from fighting obesity and heart disease to beating depression and even cancer."
 
LCAN plans to launch a grassroots campaign in the coming months to urge leaders at USDA and HHS to ensure that a properly defined low-carb diet is included in the DGA to provide a dietary option for the majority of Americans who suffer from diet-related chronic diseases. The next meeting of the Dietary Guidelines Advisory Committee will be held in January in Houston.
For more information on the Low-Carb Action Network (LCAN), please visit lowcarbaction.org.
As a beef industry, we should look at these leaders in the low carb and ketogenic spaces as allies in promoting and endorsing a diet that is rich in animal fats and proteins. We well know the benefits of regularly consuming beef in our diets, but our customers have been told otherwise for the last 40 years.
It's time we undo the damaging impacts of the plant-based propaganda that has been pushed for so long, and it's high time we start championing for the benefits of meat, dairy and eggs at the center of the dinner plate!
The opinions of Amanda Radke are not necessarily those of beefmagazine.com or Farm Progress.
Subscribe to Our Newsletters
BEEF Magazine is the source for beef production, management and market news.
You May Also Like
---