Good trade news, and a stall
Good trade news, and a stall
Details about the U.S. beef agreement with Japan have been leaked, but China remains a conundrum.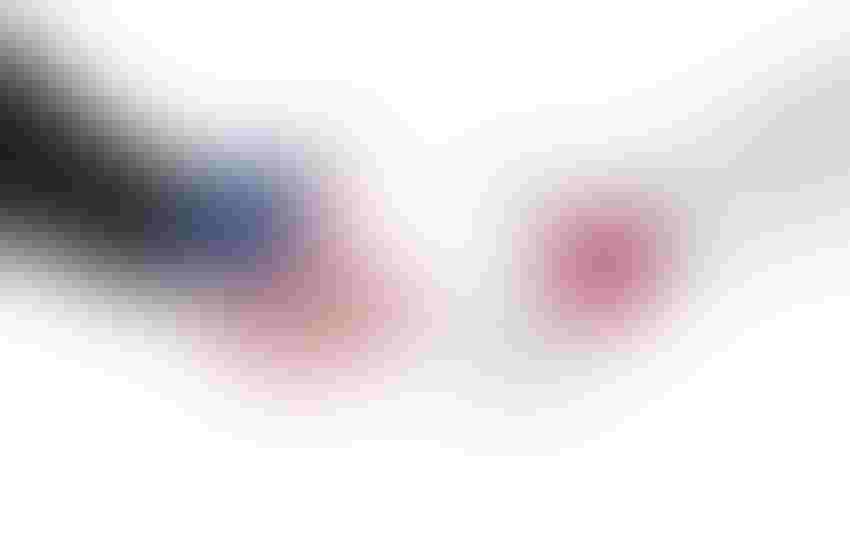 The recent Japan/U.S. trade deal is one that beef producers have long awaited. The tariff on beef exports to Japan will be phased out over time.
Getty Images/iStockphoto
BEEF readers have already read about the Trump administration's success in finally achieving the beginning of tariff reductions for beef into Japan. What we've failed to accomplish in 40 years he has managed, with his atypical style, in a couple years.
There are some reasons for optimism from Canada's export experience in Japan and China. After all, Canada is the only other volume producer of high quality, grain-fed beef.
Since getting the reduced tariffs available under the Comprehensive and Progressive Trans-Pacific Partnership (CPTPP) agreement, Canadian numbers into Japan have shown great demand for grain-fed beef, although on a smaller scale, notching increases of +59% from January – July for 2019, amounting to $194 million in Canadian dollars, according to Government of Canada figures.
Canadian numbers into China also reflect great demand for grain-fed beef; January – July, increases of +207% to $98 million. That all came to a screeching halt when China quashed beef imports from Canada after Canada's arrest of Meng Wanzhou, daughter of Huawei's CFO and founder. Meng is going through preliminary hearings now and the main hearing will be in January. No one seems to know if she is extradited to the U.S. if China will relent.
However, some details about the Japan agreement were reported by Nikkei Asia out of Tokyo that haven't been reported elsewhere. Agreement details haven't been reported by the U.S. Trade Representative's office. 
The story reported the lower tariff U.S. beef quota would be set at 240,000 metric tons (mt) to start, about 90% of what we sell Japan now. Over time, the quota would increase to 290,000 mt. 
The drop to a 26.6% tariff would occur in the first year, to match the levels for CPTPP members. They reported that these safeguards were to prevent a big surge of imports damaging domestic producers.
Nikkei reported that Japan's total CPTPP quota is 600,000 mt, meaning with the additional U.S. quota, Japan could import up to 840,000 mt qualifying for the lower tariffs.
Interestingly, their information was that Japan wanted to renegotiate the quota with CPTPP, as the beef shipped in fiscal 2018 came in at only 360,000 mt, well below the cap.
It might be wishful thinking, but it would be nice if reducing the CPTPP quota, unused by CPTPP countries, could potentially leave more room to increase the U.S. quota. After all, the 20% increase in the U.S. quota over 15 years does not allow for the kind of growth we could expect, given lower tariffs and the Japanese consumer demand for American beef. 
Of course, the quota affects the volume subject to the lower tariffs. That could mean we could still sell more at the higher tariff levels, just like we have been for decades.
Canadian Cattlemen's Association's John Masswohl sees the potential for a two-way win for Canadian cattlemen out of this situation: Canada continuing to sell more Canadian beef directly to Japan and selling more beef to the U.S. for Americans to sell to Japan.
So what about China?
Deputy level talks have already occurred, and higher-level talks are scheduled in mid-October. There has been no indication of pending solutions to the main problems: intellectual property protection, technology transfer and subsidies and government control of big companies. 
Those key issues were supposedly close to resolution last spring. China expert Michael Pillsbury from the Hudson Institute said he thought the overnight backtracking resulted when the Chinese Commerce chief, who had not been monitoring negotiations, and the country's top trade expert brought back from the WTO in Geneva found out what had been negotiated and called a halt. Pillsbury has also been advising the administration.
In the meantime, the riots in Hong Kong have continued for over four months and live ammunition was employed by police on China's big Communist Party 70th anniversary, Oct. 1. One protestor, wielding a steel bar, was shot in the chest and critically wounded. No one sees a viable set of solutions for this problem as neither side is budging. Demonstrations have also sprouted up in Taiwan; that's got to have really angered the Communists.
I've contended all along that the mainstream media and the political opposition have virtually ignored the long-term reason President Trump is holding firm on China. That is their technological and military buildup to achieve world domination. 
The anniversary parade's unveiling of new missiles, underwater drones and ballistic missiles capable of striking the U.S.—some of which took defense experts by surprise—certainly reinforced Trump's concerns in spectacular fashion.
There are numerous signs the trade war is damaging China's economy, as well as prompting companies to move production out of China or consider it. Data are split on how much it is hurting manufacturing in the U.S. It is hurting the overall economy here, but many believe not to the extent of the pain in China.
Keep in mind, we don't import everything and everything we import doesn't come from China. Kathryn Rooney Vera, head of research and strategy at Bulltick LLC, explained to Neil Cavuto on Fox News that we only import 20% of what we consume and of that, only 17% comes from China.
Not only does China depend on exports, but the economic downturn has forced the government to boost the economy by reducing capital reserve requirements for lenders, devaluing its currency and abandoning its previously scheduled plans to reduce its debt. The government's debt load has grown to 50% of GDP and the total of government, corporate and household debt has topped 300%. 
I see no indications that a deal with China will happen anytime soon. There is plenty of disagreement in China about revamping its whole economic model, which is what the U.S. is demanding. China's Xi is a hard man who has championed the very principles President Trump is insisting on changing. I don't think Trump will back off either. China's economic offenses and its military threats are too egregious.
We're asking Xi to not only go back on what he has been doing, but changing the Communist Party's way of doing business and politics. Only if Xi thinks the whole rest of the world will start refusing to do business with China unless it changes, will he change his mind and attempt to change Communist minds in China.
Steve Dittmer is a longtime beef industry commentator and executive vice president of the Agribusiness Freedom Foundation.
Subscribe to Our Newsletters
BEEF Magazine is the source for beef production, management and market news.
You May Also Like
---