GREAT NEWS! New research shows anti-beef science is all wrong
GREAT NEWS! New research shows anti-beef science is all wrong
Nutritional science claiming beef will kill you is weak, new research says.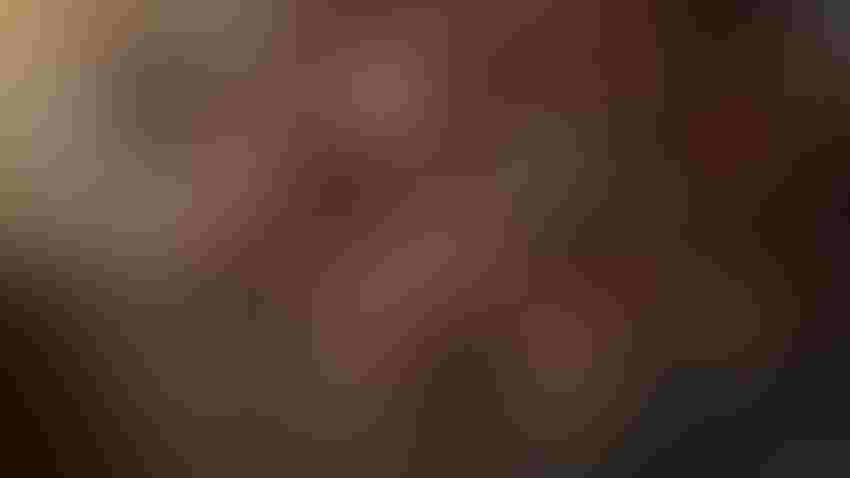 Despite the brutal and unending slanderous campaign against beef in the media, I have great news to report!
No, Ellen DeGeneres hasn't called me yet. In fact, this is even better news than if the talk show host were to want to hear our beef production story!
According to new research, conducted by an international team of experts, the previously published "science" claiming that beef and pork is detrimental to our health and linked to heart disease, cancer and other illness is FALSE!
Yes, you read that right — new research is saying what we've known all along — the erroneous, politically-motivated junk science is being called out as "garbage."
Hallelujah!
Here's what you need to know about this research as the story unfolds:
Earlier this week, the New York Times reported on this research. In an article titled, "Eat less red meat, scientists said. Now some believe that was bad advice," reporter Gina Kolata writes:
"The new reports are based on three years of work by a group of 14 researchers in seven countries, along with three community representatives. The investigators reported no conflicts of interest and did the studies without outside funding.
"In three reviews, the group looked at studies asking whether eating red meat or processed meats affected the risk of cardiovascular disease or cancer.
"To assess deaths from any cause, the group reviewed 61 articles reporting on 55 populations, with more than 4 million participants. The researchers also looked at randomized trials linking red meat to cancer and heart disease (there are very few), as well as 73 articles that examined links between red meat and cancer incidence and mortality.
"In each study, the scientists concluded that the links between eating red meat and disease and death were small, and the quality of the evidence was low to very low."
Even in the face of this good news, Kolata still takes a stab at the meat industry, suggesting again that plant-based diets have a lower climate impact than chicken, pork or beef. However, I'm still going to count this as a win. You can read the entire article by clicking here.
What's more, this new research has other outlets buzzing.
Lauren Dean for Farmers Guardian interviewed meat marketer, Liam Byrne, who said, "This is a shot in the arm for our producers, processors and butchers who have been besieged by negativity around red meat for so long, based on half-truths and ill-informed opinion.
"The study shows evidence suggesting red meat can have an adverse effect on health is weak, at best, and certainly not strong enough to confidently suggest lifestyle changes for those perceived to eat more than the recommended weekly amount of 500g.
"Sadly, we continue to see those with an alternative agenda crying foul and expressing public outrage at this report."
Radio personality Rush Limbaugh even talked about it recently on his show. Referencing vegan athletes like Carolina Panther Cam Newton, who went vegan and is suffering from injuries that he can't recover from, Limbaugh shared the results of the study and encouraged his listeners to eat meat!
Of the new research, Limbaugh said, "It's so I insignificant that you can't judge whether eating meat hurts anybody by examining a single individual. So now you're free, once again, to go eat meat — without guilt, without shame, other than the relationship it has to destroying the planet and human life. So if you want to eat meat, that's still on you. You are still destroying the climate, but you're not hurting yourself."
Catch up on Limbaugh's show here.
And in other news, 70% of consumers surveyed in a recent Harris Poll do not want plant-based meat substitutes to be labeled as "meat." Nearly 75% of shoppers polled said they are unlikely to choose a plant-based patty over the real deal, and 80% would pass on lab-grown meat if it were available in stores.
This aligns with exactly what I've been saying for the past couple of months — these products are more media hype than what the actual consumer demand is.
Read more about this Harris Poll, as reported by the Des Moines Register, by clicking here.
Do you have any more positive, pro-beef news to share? I want to hear it! Email me at [email protected]. Thanks for your help!
The opinions of Amanda Radke are not necessarily those of beefmagazine.com or Farm Progress.
Subscribe to Our Newsletters
BEEF Magazine is the source for beef production, management and market news.
You May Also Like
---