Handle shrink and get a better handle on the bottom line
Handle shrink and get a better handle on the bottom line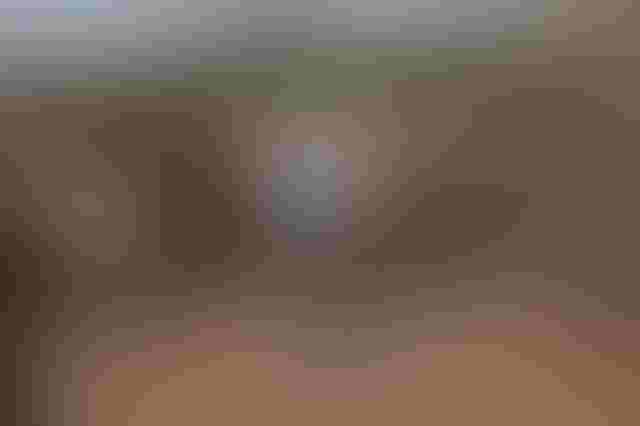 <p>low-stress cattle handling</p>
In the great scheme of things, you can argue that the weight lost via cattle shrink never disappears from the industry, permanently, considering compensatory gain and whatnot.
Likewise, buyers—either through the pencil or the price—are unlikely to ever pay for weight that's not there.
Sellers, though, especially cow-calf producers making the first trade, stand plenty of risk via weight lost during the marketing process. And that risk, if not managed properly, turns into hard, cold cash that goes into someone else's pocket.
There's transportation, for one thing.
For instance, hard-won experience and various studies at Kansas State University (KSU) found that cattle shrink at approximately 1% per hour for the first 3-4 hours of food and water deprivation. After that, shrink declines to as little as 0.1% per hour up through 10 hours.
The timing of gathering cattle for transport can impact pounds, too.
According to multi-year KSU research (steers grazing smooth bromegrass pastures), producers can pick up about 3 pounds per head, per hour, for every hour after daylight cattle are allowed to graze, until 9 a.m. or so.
More specifically, steers gathered three hours after daybreak shrunk at a rate of 0.5% per hour compared to 0.69% per hour for steers gathered at daybreak. Steers shrunk 0.71% and 0.67% per hour when gathered at one or two hours after dawn, respectively.
In part, researchers say this stems from the typical grazing pattern of cattle. Depending on factors such as forage type and environment, cattle will usually graze during 2-4 distinct periods throughout the day. The primary grazing period is often during the early morning. So, gathering cattle at first light robs them of their main meal of the day.
Low stress handling pays multiple dividends
Moreover, the way cattle are handled can preserve or rob pounds via shrink, along with preserving or impairing performance at the next stop.
One example in broad terms: KSU researchers gathered eight different sets of stocker cattle from eight pastures to weigh for a trial. Seven sets of cattle found the gate easily; their weight compared to one taken the day before was 12.0 pounds less. It took about 30 minutes to get the other set of calves through the gate; their weight compared to the day prior was 48.2 pounds less.
If you've never seen an expert stockman at work—someone who understands what makes cattle tick—the results are extraordinary.
Most recently, I had a chance to watch Tom Noffsinger bring two pens of heifers into a separate holding pen, then ultimately into another pen to go on a scale. This was at KSU's Beef Stocker Unit, as part of the recent field day there.
By the way, if you've never been to the stocker unit, it's more than worth your time. Dale Blasi, Bill Hollenbeck and their crew continue to build upon an amazing research and demonstration facility.
Noffsinger had never been with these heifers. He began getting to know and train them when each pen was let into the alley.
The process was quick. No raised voice. No cattle whirling in a mass or hurling themselves into a fence. Just calm cattle going where Noffsinger asked them to go. One reason the process was so efficient is because he took the time necessary to gain the cattle's trust at the outset.
A couple of observations from the demonstration.
Take it in chunks—Noffsinger explained and demonstrated that you don't want to train on a group of cattle for more than four or five minutes at a time. The time between training sessions can be brief, too, but the cattle need a break.
Find the leader in each group—Rather than animals at the front of a group, Noffsinger says the leaders are often in the second row. They're the ones keeping track of you, wanting to know what you want them to do. Show them, and the rest will follow.
Keep it positive—if you've ever been around Noffsinger, then you know that he's like a kid in the proverbial candy store with cattle. He respects the cattle, loves getting to know them and learning more about them.
There are all kinds of useful guides and videos to help you see and understand the finer points of low-stress handling. You can find a package of animal handling training videos by Noffsinger at Animal Care Training.
These are some other BEEF articles that offer more of Noffsinger's insights:
Low-stress handling during weaning pays big
Tom Noffsinger: 5 end-goals of proper animal handling
Consider shrink as you are weaning, preconditioning and shipping your calves this fall. And certainly consider the effect of proper cattle handling on shrink. You'll be glad you did.
You might also like:
Young ranchers, listen up: 8 tips from an old-timer on how to succeed in ranching
Burke Teichert: How to cull the right cow without keeping records
3 weaning methods compared; Which one rises to the top?
9 things to include in your ag lease (that you better have in writing!)
Top 10 issues facing beef producers
Subscribe to Our Newsletters
BEEF Magazine is the source for beef production, management and market news.
You May Also Like
---