Has a trip to the grocery store become a thing of the past?
Has a trip to the grocery store become a thing of the past?
Since some consumers have stopped choosing their food, they should stop dictating how it's produced.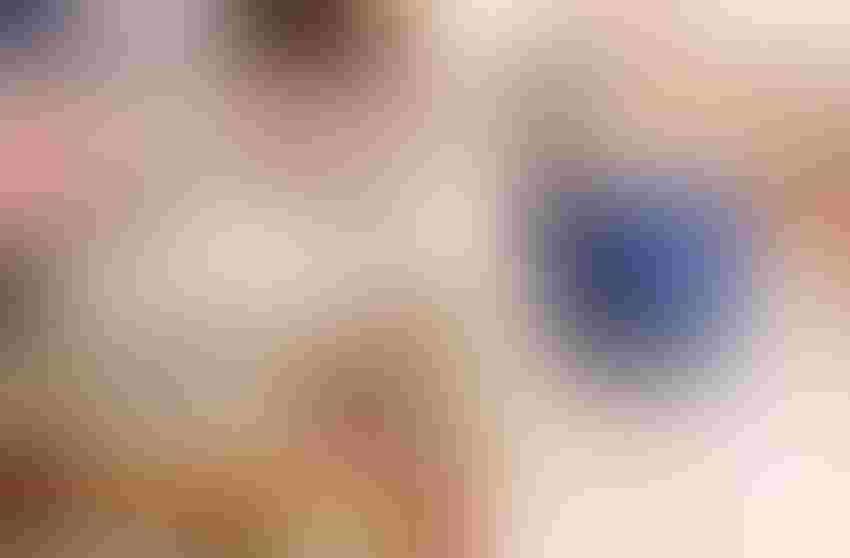 Justin Sullivan/Getty Images
Editor's note—Every once in a while, I run across a blog that's too good not to share. This is one of those times.
This blog is written by Mindy Ward, editor of Missouri Ruralist. Mindy takes a look  at a recent trend in grocery shopping and puts a unique twist on the issue. She's one of my co-editors in the Farm Progress family and a writer whose work I enjoy reading. I think you'll enjoy it, too. BR
My latest trip to the grocery store had me weaving around these blue-vested, cart-pulling, order-filling workers like an agility dog bending poles. At the end of my aisle, I looked back and realized these aisles are void of shoppers like me. Then I got mad.
Watching all of these clerks fill orders, my head reeled. I wanted to scream, "Hey, Mr. and Miss Consumer, you are making suggestions, no demanding, how we in farming produce your food, but you are allowing some rando — your words, not mine — in Walmart to pick out your food! If you are not going to be a part of the food selection process, you cannot be a part of the food production process."
But no one would be there to hear. Then I found a captive audience of my kids at Sunday dinner to share my angst.
READ: Online grocery shopping: Consumers unleashed
Imagine my surprise to learn that my children use this service. Not only the one with Walmart, but also Blue Apron as well. When I shared my comments above, the newest son-in-law says, "We pick out the food; they just deliver it." What?!?
"You pick out the meals," I quipped, "not the actual pieces of meat or vegetables." His reply, "Yeah, this last time it was supposed to be chicken breasts, but it was more like chicken pieces." If there was a microphone, my friends, I would've stood up, dropped it and claimed victory for all America's farmers and ranchers!
Sadly, this is not just happening in my family.
Online food movement
A recent article on GroceryDive.com shows Walmart as the leader in the grocery pickup game. According to a report from Cowen Co., as many as 13% of customers use the curbside service, and next year that number will make up 33% of all Walmart digital sales.
Then there's Amazon. When it acquired Whole Foods, it upped the online shopping ante by just shipping the food sight unseen, no grocery store experience required. An article on digitalcommerce360.com shows Amazon's online grocery sales grew 59% in the U.S. in 2017 with sales of $2 billion — in groceries.
And Amazon serves the world, with sales in Germany growing 54% to $245 million and sales in the United Kingdom growing 56% to $209 million.
READ: 3 ways consumers shop their values
Services such as Blue Apron, which provides meals in a box that you cook at home, are not seeing the growth they touted. Blue Apron's number of customers has been almost cut in half over the past two years. Consumers are instead turning to meal kits from online stores such as Amazon and Walmart.
Those statistics alone cause me pause. I believe this will ultimately affect consumer food choices.
What do they know?
Think about it, a store clerk is grabbing a steak from the meat counter and tossing it in a blue bin. Did he look for marbling? We in the farming industry know without it the steak is not tender. So, who will the consumer blame for the tough piece of meat — the clerk or the cattle farmer? Will they purchase it again if they have a bad experience?
RELATED: Consumers are clamoring for high quality beef
What about the mom who receives the "fresh" bag of potatoes that are frozen solid in the store? (Truth. I put mine back.) We know that those turn to mush after thawing. Will she blame the store or the potato farmer?
And who is checking the dates on the labels? Well, we know one retailer was not. Amazon recently came under fire for shipping expired food, from hot sauce and beef jerky to baby formula and 6-month-old Goldfish crackers.
Future fears
I worry about the message this new food selection aversion sends to the next generation of consumers.
Consumers already are three generations removed from the farm. However, we may be starting to see the first generation removed from the grocery store.
So much of the food we consume can be bought online. And those not having it delivered to their doorstep can just wait in the car outside their grocery store. At no point will the kids of food delivery consumers ever know what it is like to pick out their own food. Rather, they will rely on strangers, store employees.
Related: 3 tips for communicating with consumers and a story on how not to 
Honestly, I understand the convenience of curbside pickup for working moms, dads and even the elderly. But I'd reserve that service for nonperishable products, not food.
I still contend there is a need to see, smell and touch food products before buying. and that requires getting offline, out of the car and into the store.
It is important to know who produces the food and how it is produced. But isn't it equally important, nay, more important to actually pick out food for your own family?
If you are going to engage in the food production system, you must engage in food selection.
Subscribe to Our Newsletters
BEEF Magazine is the source for beef production, management and market news.
You May Also Like
---