Horsemeat Scandal Could Boost U.S. Beef Exports
Horsemeat Scandal Could Boost U.S. Beef Exports
UK consumers are turning to trusted suppliers such as the U.S. and Australia in light of a recent scandal in which processed beef containing horsemeat was widely sold in Europe.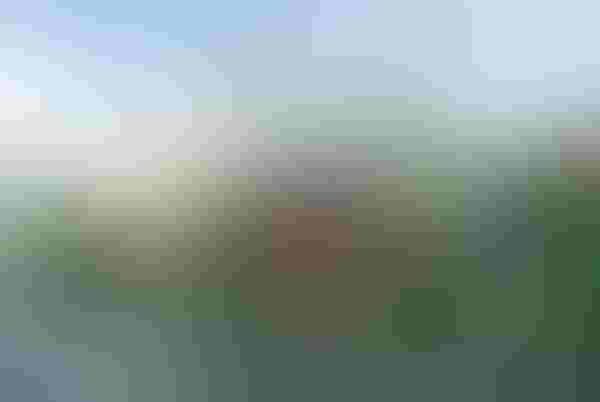 A British importer of beef believes the current meat scandal could lead to greater imports of U.S. and Australian beef. Des Marshall of Mulberry International says the UK consumer is turning to trusted suppliers in light of a recent scandal in which processed beef containing horsemeat was widely sold in Europe.
"There's definitely been a backlash with supermarkets and processed beef in the UK; consumers want more transparency and are turning toward trusted beef suppliers, which include British, U.S., Australian and New Zealand beef," he says. With processed meat and suppliers from Europe now under a cloud, he adds that "Australia and the U.S. have earned a reputation for being safe, reliable beef suppliers with high standards in traceability."
Recent figures produced by Kandar World (KW) panel consultancy group revealed frozen burger sales have fallen by 43%, and frozen ready meals by 13%, in Britain in the four weeks ending Feb. 17. KW says survey results show consumers had so far only changed what they were buying, but not where they were buying it.
Meanwhile, the National Federation of Meat and Food Traders reports a 15% increase in sales at independent butchers. Most British butchers specify the source of their meat, and butcher their beef on site, which had led to sales of beef burgers and mince leaping 30%.
Marshall agrees with the latter sales figures on increased demand at butchers, describing the current environment as "Christmas all over again."
Interested in more beef industry news? Subscribe to the Cow-Calf Weekly newsletter for all the latest information.
Either way, the message from consumers is clear – they aren't happy with their beef being mislabeled and substituted for an inferior product that has questionable nutritional value.
A recent poll by ComRes, a market-research agency, showed that 7% of respondents had stopped eating meat altogether as a result of the equine scandal.

The British Vegetarian Society also came up with a similar figure, estimating that only 2% of Britons are stringent non-meat-eaters. But if the recent trend proves lasting, the figure is set to quadruple to 8%.

Mulberry International hadn't seen the downturn in demand for primal beef cuts of this magnitude, but a decline of similar proportions in processed meat products is quite possible, Marshall says. "We just don't operate in that sector."

Holland & Barrett, a health-food chain, reported increased sales in its soya and tofu lines in early February. A meat-free Sunday roast was particularly popular, with sales up by 50%, while vegetarian meatballs had jumped by 30%.
The downturn in European Union-source beef could be a win for imported beef as large companies that have been affected will look to go elsewhere to guarantee the quality and supply assurances they need for their customers. So far, companies caught up in the crisis include Tesco, Asda, Aldi, Whitbread, Findus, Birds Eye, Ikea and Sodexo, which supplies food to schools, nursing homes and the armed forces.
You might also like:
60+ Stunning Photos That Showcase Ranch Work Ethics
Cattle Market Weekly Audio Report, March 2, 2013
Increased Beef And Meat Production Add Market Pressure
Subscribe to Our Newsletters
BEEF Magazine is the source for beef production, management and market news.
You May Also Like
---