How did your ranch weather the Xanto blizzard?
How did your ranch weather the Xanto blizzard?
As Xanto raged across the countryside this weekend, cattlemen share images from the ranch to reveal just how bad this mid-April storm really was.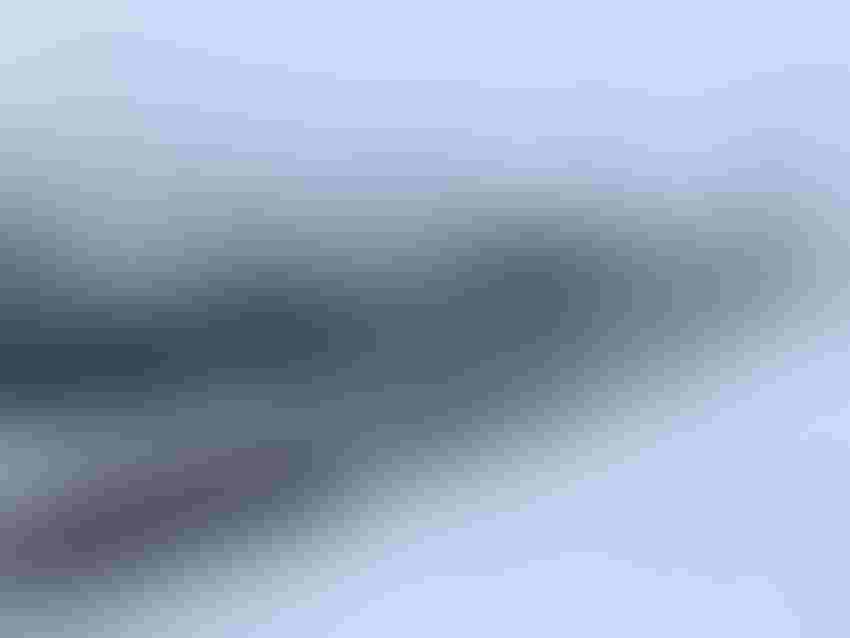 Editor's Note: Have you entered the #CattleTales & #BEEFMagShares contest yet? We've extended the deadline until 8 a.m. April 17 to give you one more chance to enter. Be sure to browse the gallery and make sure we found your post online. If we missed it or if you would like to submit another one, email me at [email protected]. Thank you!
VIEW: Readers get social online with #CattleTales & #BEEFMagShares
We knew it was coming. We did everything we could to prepare. We prayed the weatherman would be wrong.
But when the powerful storm hit our ranch on Friday morning, it was much more than we could have ever anticipated.
First, it was heavy rain coupled with thunder and lightning. Then it turned to sleet. Then hail. And as soon as the rain and hail became slush on top of the already muddy lots, the snow began to pile up, and 30-40 mph wind gusts created unwelcome blizzard conditions for the middle of April.
Dubbed Winter Storm Xanto by the Weather Channel, the crazy weather impacted folks from Idaho to southern Mississippi to New York, with the most concentrated snowfall slamming South Dakota, northern Nebraska and western Minnesota.
Knowing we weren't alone in dealing with Xanto's extremes, I asked friends on Facebook to share images from their ranch. I compiled them into a gallery to give you an idea of what folks were up against this weekend.
VIEW: Ranchers fight through powerful Xanto blizzard
As you browse the images, it becomes quite evident that the heavy snow, strong winds and cold temperatures were quite impressive and widespread across the country. Mother Nature certainly gave us a run for our money!
We were grateful to have power throughout the ordeal, but others were not so lucky. To make matters worse, the bulk of ranchers in this area wait to calve until April to avoid the bitter cold and snow of northern winters. This meant many ranches were vulnerable to the storm without enough barn space or shelters for calving cows.
I was also very thankful for my husband and parents as they weathered the storm while I stayed inside with the kids. Each time they ventured out, I worried about what could happen, and at one point, they made the call to stay indoors until the wind quit blowing because they couldn't see where they were going, and the snow was too deep to get to the cows with four-wheelers, pickups or even the tractor.
We penned up as many pregnant cows as we could, and we prayed. We prayed for ranchers who were battling this storm like us to be safe. We prayed for the calving cows. We prayed they would hold onto their calves until this storm passed. We prayed that if they did calve and weren't penned up in the barn, that they would find relief behind a windbreak or shelter belt.
Of course, this isn't the first blizzard we have weathered, and it certainly won't be the last. As we make our way to the other side of this, we feel blessed that everyone stayed safe, our calves were spared and we received some much-needed moisture before the summer grazing season.
While we've been battling a blizzard, I've also been mindful of the cattlemen who were impacted by the Rhea Wildfire in Oklahoma and the surrounding states. I saw a few reports on Facebook over the weekend, and I continue to pray for those who are dealing with the extremes on the other end of the spectrum.
VIEW: Dangerous fire weather fanning large, fast-moving wildfires
Whether snow or fire, how did your ranch weather the weekend? Let us know in the comments section below. Additionally, I would love to hear from producers battling the blaze of wildfires and compile a gallery to unveil what they are going through, as well. If you have photos of the fires you would like to share, please email me at [email protected]. Thank you!
The opinions of Amanda Radke are not necessarily those of beefmagazine.com or Farm Progress.
Subscribe to Our Newsletters
BEEF Magazine is the source for beef production, management and market news.
You May Also Like
---