How Kansas cattlemen connected with 100 consumers on a tour bus
How Kansas cattlemen connected with 100 consumers on a tour bus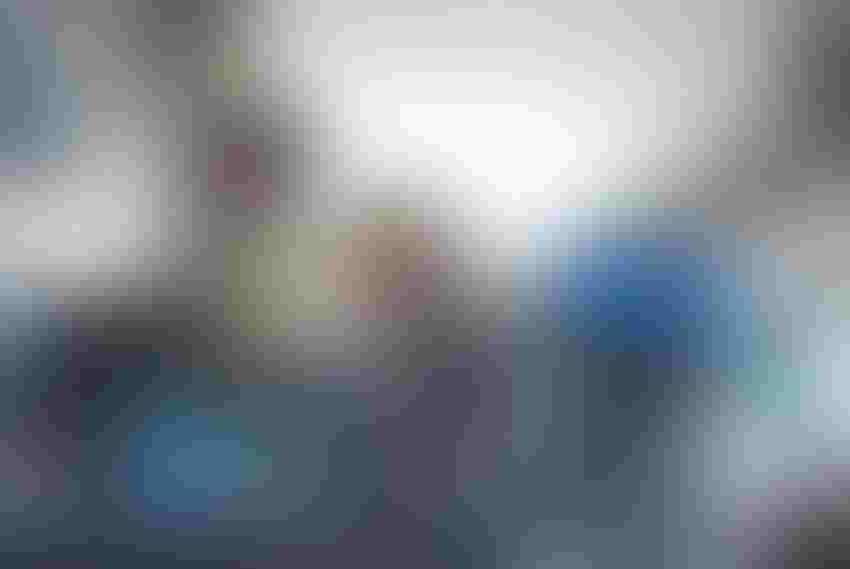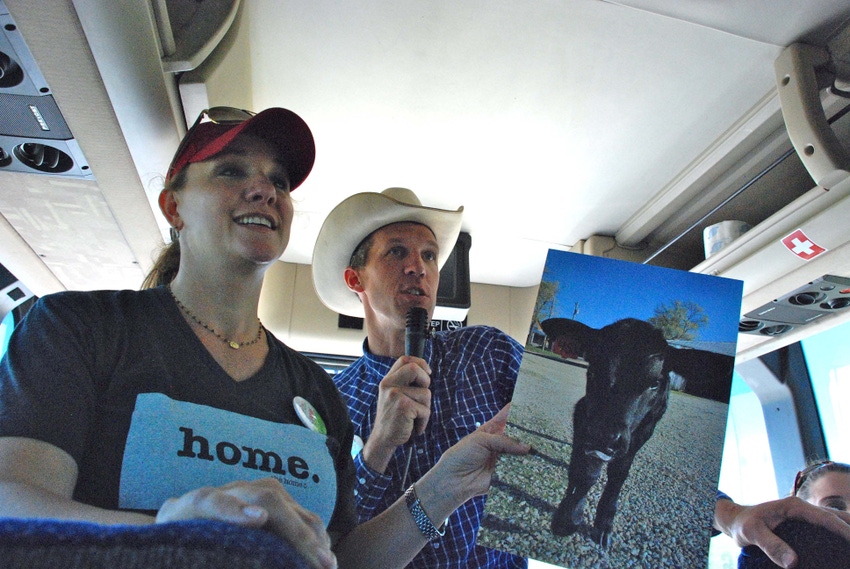 If you read this blog often, then you know I'm a big proponent of consumer outreach. I believe reconnecting with our urban customers and working to regain their trust are critical elements in boosting beef demand and fostering better relationships with the folks who ultimately keep us in business.
Whether that's having conversations with consumers on social media, promoting our industry at a Team Beef event or answering media questions, the possibilities are endless when it comes to making an impact and developing those consumer connections.
This past spring, the Kansas Livestock Association (KLA) hosted a farm tour, which was organized by Greenwood County CattleWomen. Nearly 100 consumers from the Wichita area participated in the educational event, which was the brainchild of KLA member Jamie Lindamood.
"I think that one of the best things that came from this tour is that a line of communication has been opened," said Lindamood. "Agriculture is a very complex world, and the people and groups that oppose the way we do things speak a lot louder than we (farmers and ranchers) do. Most of the attendees had very little knowledge of the agricultural world. We needed to start a forum where they could ask a question without feeling judged."
So what did consumers learn while riding a Greyhound bus? The topics ranged from pasture management, crop and hay production, farm equipment, beef by-products and more.
VIEW: 20+ images from the Kansas farm tour by Melissa Hebb, Tobie Andrews Photography 
First stop on the tour offered the consumers the chance to hear from range management specialists Luke Westerman and Dale Kirkham about the native tallgrass prairie. Next on the agenda, participants stopped at the ranch of Jack and Becky Lindamood from Quincy, where participants learned about crop and hay production and had the opportunity to climb on tractors and other equipment.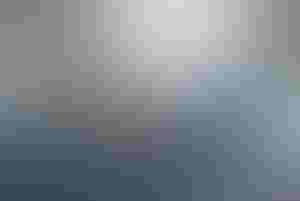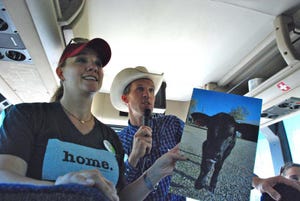 Photo Credit: Melissa Hebb, Tobie Andrews Photography
Consumers were treated to a beef lunch and learned about the importance of prescribed pasture burns and smoke management at Lindamood Ranch. Beef by-products were discussed by Amy Perrier and Anna Curry at the next stop, Dalebanks Angus of Eureka, followed by an animal husbandry and breeding technologies presentation by KLA President Matt Perrier. The group also watched a crew of KLA members work some calves. The day concluded with a wildflower walk and milk and cookies.
READ: Why activism matters & why we need to be proactive
"Our plan was to make this a one-time deal," said Lindamood. "But, we were so truly amazed by how involved the group was, we have to do it again! We've had such wonderful feedback, not only do the same people want to come back and do it all over again, they also want to bring everyone they know. So plans are in the works for April 2017. We are still so excited about the event, and we want to keep the momentum going!"
This event was such a great way to invite area consumers to visit with and tour local ranches while learning about the specific management practices they may have always been curious about. Hearing it from the horse's mouth, so to speak, is much better than a Google search of an ugly media article that might portray these practices differently, and I applaud KLA and the Greenwood County CattleWomen for hosting such a neat event and for setting the bar high for the rest of us.
Check out event updates and details on the Greenwood County CattleWomen Facebook page by clicking here.
Has your cattlemen's group hosted anything like this in the past? Share your success stories in the comments section below.
The opinions of Amanda Radke are not necessarily those of beefmagazine.com or Penton Agriculture.
You might also like:
How to control sucking & biting lice on cattle
When is the best time to wean? It might be younger than you think
Late-gestation trace mineral supplementation shows promise
7 tips for limiting the spread of invasive species in your pastures
Subscribe to Our Newsletters
BEEF Magazine is the source for beef production, management and market news.
You May Also Like
---