How low will the "Corona Swan" swoop?
How low will the "Corona Swan" swoop?
The coronavirus has now become a Corona Swan, the latest Black Swan event to hammer cattle markets. Where to from here?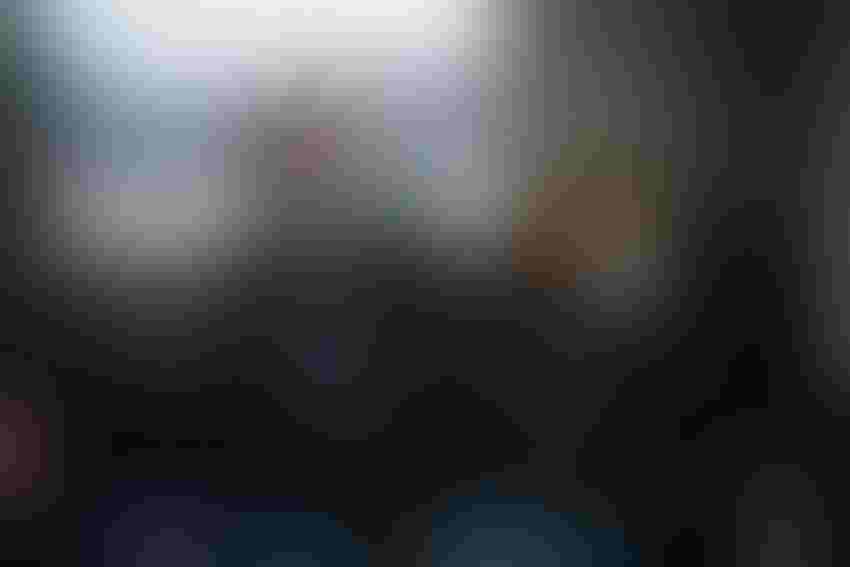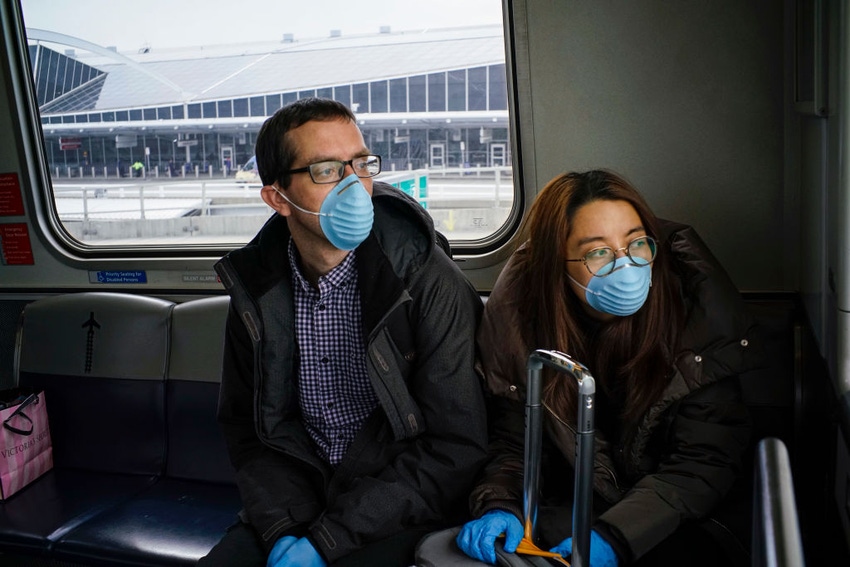 Eduardo Munoz\VIEWpress via Getty Images
If the threat and reality of the ongoing spread of the human coronavirus, now called Covid-19, will do nothing else, it will make all Americans more aware of taking personal responsibility for their health and wellness.
I come to this conclusion following a trip to the veterinary college at Mississippi State University earlier this week. While in various airports, I observed that hand washing in the men's restrooms seemed to be a more popular activity than in the past and I saw a smattering of folks wearing face masks. One gentleman wore a full-out respirator.
We'll have a more extensive look in tomorrow's Cow-Calf Weekly newsletter at how the coronavirus is affecting the economies of not just the U.S. but worldwide. For now, however, it's clear that we're working our way out of another Black Swan event.
READ: Fed Cattle Recap | Coronavirus takes a bite out of fed cattle prices
Commodity futures markets have taken a substantial hit and now appear to be on the cusp of clawing their way back. Same for the stock market. While it has been a painful past couple of weeks, it's another example of markets behaving, or perhaps misbehaving, in a predictable manner. It's not fun and it's not fair, but it's reality.
So, where to from here with cattle prices?
Your guess is as good as anybody's, given the exceptional market volatility we're enduring. But the economists who write the Daily Livestock Report (DLR) offered their thoughts on fed cattle prices earlier this week.
"Prior to coronavirus spread, the outlook for fed cattle prices was bullish. The Livestock Marketing Information Center (LMIC) just a month ago had predicted annual fed cattle prices to average more than 3% higher. That picture has drastically changed, particularly in the first half of the year.
"The erosion on fed cattle prices in the first quarter now implies the quarter will dip well below a year ago ($125.27 per cwt) and struggle to reach an average of $120 per cwt. This will be the lowest first quarter fed cattle price since 2011, when prices averaged $110 per cwt.
READ: How the coronavirus will affect American beef business is unclear
"Second quarter prices look at risk as well. The U.S. has not seen many coronavirus cases, but by early second quarter the virus could be in full swing, severely limiting beef demand and impacting the season demand for grilling meats moving forward. Beef is highly impacted by changes to food service traffic, an area that would be negatively impacted by widespread disease.
The volatility around fed cattle prices is expected to continue until there is more certainty regarding the coronavirus scenario and the global economy.
"Feeder cattle prices have held together better in the month of February than fed cattle prices. Cash prices in the Southern Plains averaged $136.92 per cwt last week. The LMIC predicts feeder cattle prices to be slightly above a year ago on average, driven by a positive outlook on feed costs by cattle feeders. The demand for feeder cattle will be influenced by feedlot profitability."
While I don't think the coronavirus will have the human impact in the U.S. that it has had in other countries, it's economic impact will be a factor in this year's cattle markets. Abroad, foodservice is important in demand for U.S. beef and domestically, we're entering spring and summer grilling season when beef demand hits its peak. Much of keeping beef flowing depends on how it affects our two major overseas export markets—Japan and South Korea—and how long it takes China to recover.
In the meantime, watch closely, plan carefully and think long term.
Subscribe to Our Newsletters
BEEF Magazine is the source for beef production, management and market news.
You May Also Like
---