How to capture export value
How to capture export value
Making cattle eligible for international trade and having access to international markets is one of the most straightforward opportunities U.S. producers have to add value to what they sell.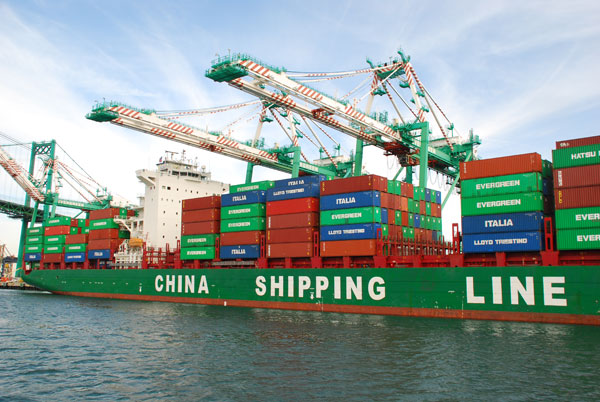 Never mind the months-long saber-rattling among the U.S., its NAFTA partners and others around the world. The cyclical phenomenon of protectionism has been building globally for at least a decade.
Protectionism — taxing imports in order to protect domestic production — is a long-standing pillar of U.S. economic policy. Protectionist policies were a key cause of the U.S. Civil War and a contributing factor to the Union's victory. Arguably, it wasn't until World War II — the nation's lend-lease program during the war and the Marshall Plan after — that the U.S. truly embraced free trade.
"I don't think there is anyone here who would not admit that protectionism is rising, and it's rising quite quickly," said Philip Seng, CEO emeritus of the U.S. Meat Export Federation, addressing the recent World Meat Congress (WMC). The biannual meeting included some 750 livestock producers, processors, trade representatives and government officials. About half of those participating came from overseas.
Many of the WMC speakers addressed protectionism, at least indirectly.
"I come from a country where a former government prohibited the exportation of beef because of a demagogic policy aimed at having very cheap beef for many years," explained Luis Miguel Etchevehere, Argentine minister of agro-industry, at the WMC. "That produced a 12 million-head reduction in our beef cattle stock, and it was a very big mistake. When President [Mauricio] Macri arrived, he did the opposite. He opened the economy, and we continue to work on opening markets because we know that we must have access to enough markets for our industry to reach its full potential."
Making cattle eligible for international trade and having access to international markets is one of the most straightforward opportunities U.S. producers have to add value to what they sell.
Through April, per-head U.S. beef export value averaged $318.91, up 17% from last year. That's about $44 per cwt on a fed steer and 25% more gross value. In turn, calves and feeder cattle are also worth significantly more than they'd be without exports.
That's worth keeping in mind, considering how limited value-added opportunities are for some producers.
For others, you can argue there is more opportunity to add value to cattle, and retrieve ample premium, than at any time in history.
These are the folks who can offer load lots of cattle, alone or cooperatively — cattle similar in weight, class and kind — and do so with verification that satisfies buyers relative to added-value attributes. Think here of added value for everything from cattle that qualify for specific branded marketing programs, to calves certified for specific preconditioning programs.
For other producers, who can't or won't market cattle in load lots, value-added opportunities are limited primarily to the quality grading potential of their calves. Whether prices reflect that potential or the producer can retrieve some premium in the spot market depends on various dynamics.
Consider BEEF's most recent State of the Industry (SOI) survey. About a third of producers manage cattle for value-added attributes and receive a premium.
More specifically, 40% of respondents said they sold calves or feeder cattle in the previous 12 months that were managed with the goal of making them eligible for value-added markets. Of the 40% with that intention, 74% said they received a premium relative to the average of the nearby market the same week they sold the cattle.
Those are basically the same percentages as in every SOI since 2010. Across the nine years, counting this one, 38% to 47% of respondents sold cattle they managed for value-added, and 46% to 47% for 2010-13. During the same time frame, 73% to 79% said they received a premium.
Subscribe to Our Newsletters
BEEF Magazine is the source for beef production, management and market news.
You May Also Like
---