In This Cattle Market, Old Assumptions No Longer Apply
In This Cattle Market, Old Assumptions No Longer Apply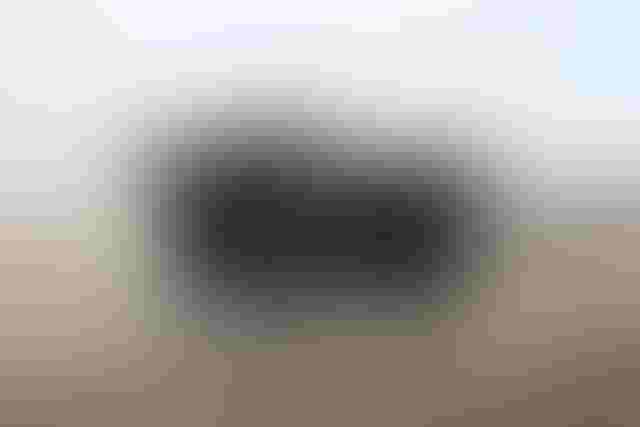 <p>Angus steers on feed</p>
Last week, the fed market set another all-time high. In earlier times, that would be a headline-worthy event, but in today's extraordinary market times, it's almost a ho-hum occurrence.
It is a strange kind of phenomenon, but the record prices that are very much appreciated are, at the same time, making cattlemen and bankers nervous. In fact, I noticed a word used this week in a couple market reports that I'm pretty sure I've never seen used to describe the cattle market before – that word is "trepidation."
Personally, I've been so bullish for so long, that I'm not really that nervous at these levels. However, I do believe that, at some point, we will face enough resistance that we can't push prices any higher. Nonetheless, I've seen little sign that we've reached that point yet. I honestly feel, if I was to bet on a trend from these levels, there is more upside potential than downside risk.
However, I also admit to that feeling of trepidation, just because there is so much more at risk in today's market. Futures traders like to say that volatility is your friend, but that volatility seems to be growing week to week, day to day, and hour to hour.
It is difficult to know how to even price cattle today, and that used to be a pretty simple process. In fact, things have been so static from an economic standpoint, that many producers didn't do a lot of sophisticated budgeting or financial analysis in their planning. A producer could rely on memory for most of the items in a budget and make a decision with a fairly high degree of accuracy.
Even the biggest promoters of Standardized Performance Analysis and Integrated Resource Management would admit that it was difficult to get producers to collect and analyze all of the numbers on an annual basis. In part, that was because once one had the baseline numbers, and after establishing a few key metrics, many of the other numbers were relatively constant. That isn't the case today.
There literally are markets that have not kept up. Day-old Holsteins have provided the opportunity to price in significant profits for quite some time; they simply didn't keep up with the market because of willing sellers. Even the calf market has trailed the yearling market despite all-time record prices. Bull prices, while averaging $6,000-$7,000 this fall, are trailing their historical relationship between calf prices and fed prices.
I can't tell you how many people have bemoaned the significant dollars they have not realized for not being more aggressive in purchasing cattle in the last 18 months. We have bankers who are still valuing cows on balance sheets at $1,000.
While the only similarity between the rally in corn prices and the rally in cattle prices may be that they're both ag products, everyone has seen land and price bubbles in the past and understand the risks associated with record prices. The converse of that is markets change and so do price levels. We like to build models on 1980 pricing structures in livestock production, but it is no longer feasible. It's similar to going into your banker and telling him you want to buy a new pickup truck for $25,000; it simply isn't going to happen.
More than any time in the past, we need to have sharp pencils and detailed financial analysis upon which to make our decisions. Historically tight numbers should equate to grass availability, but land values are rising, lease rates are growing and amazingly, despite improved moisture conditions, management choices like early weaning and dry lotting of cows is growing in acceptance and use.
A very astute cattlemen said that he never thought he would see the day when grass and hay costs would price themselves out of his feeding program. However, for many like him, that's actually the case today. It's not that it is new math, but the old assumptions no longer apply.
The viewpoints of Troy Marshall are not necessarily those of beefmagazine.com or the Penton Farm Progress Group.
You might also like:
How High Can Steer Carcass Weights Go?
Feeder Cattle Futures Power Higher
What You Should Pay For Pasture Leases In 2015
What To Expect For Land Prices In 2015
60 Stunning Photos That Showcase Ranch Work Ethics
Bale Grazing Lets Cows Feed Themselves
Subscribe to Our Newsletters
BEEF Magazine is the source for beef production, management and market news.
You May Also Like
---