Industry responds as House passes USMCA
Industry responds as House passes USMCA
The House passes the USMCA by a vote of 385-41, and the agricultural industry weighs in on the pros and cons.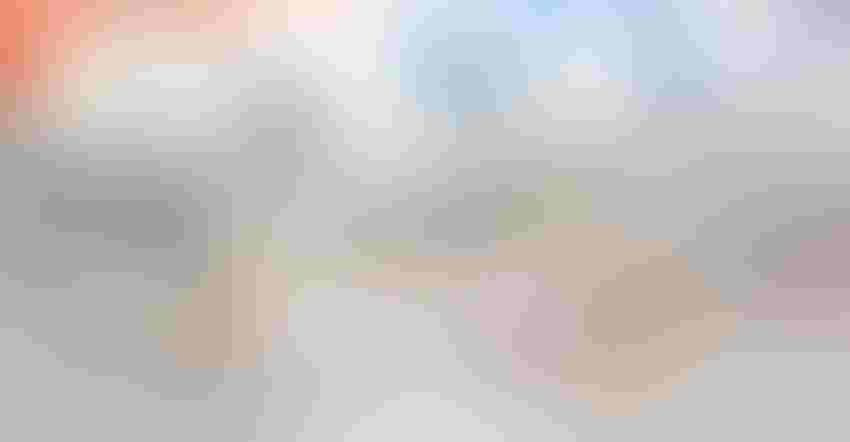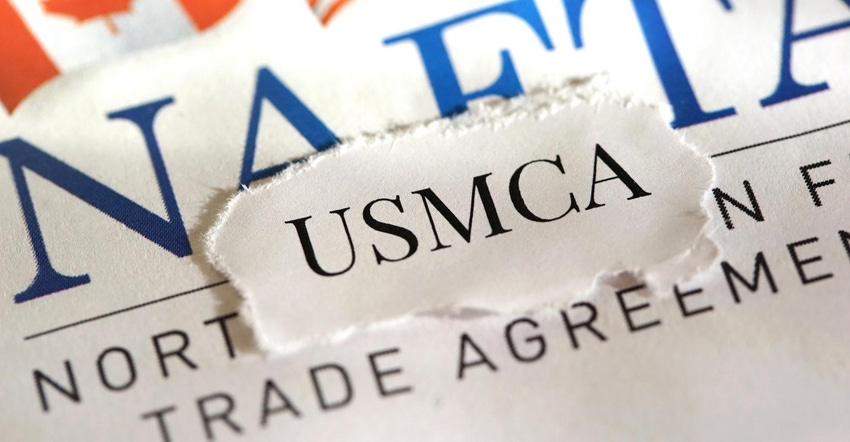 Last week, at the same time President Donald Trump faced the news that the House of Representatives had voted to impeach him, the nation's leader was also celebrating as the House approved the U.S.-Mexico-Canada Agreement (USMCA) by a vote of 385-41.
This new trade deal for North America was a hard-won victory for the Trump Administration. Following the news, Vice President Mike Pence tweeted, "@realDonaldTrump & our Administration traveling the country & working hard on the #USMCA, the House has finally passed the largest trade deal in American history. The #USMCA will create jobs, add to our economy & allow America's workers to compete & win!"
In a speech given in Michigan, President Trump said, "We left a little stuff for the union because we figured to get it signed we will give a little bit and we did it, and then we have one great deal and now you have the Democrats trying to take credit for this deal and that is okay. Whatever it takes."
At press time, the USCMA was headed to the Senate for approval, where it's expected to be taken up in January. Several agricultural industry organizations shared their thoughts on the bi-partisan passage of this deal. Here are snippets from just a few of these trade groups:
NCBA: "Today was a crucial win for all U.S. beef producers and a reassurance that U.S. beef will continue to have duty-free access to Canada and Mexico," said Jennifer Houston, president of the National Cattlemen's Beef Association. "A big thank-you goes to the Trump Administration and every lawmaker who voted to approve USMCA. Of course, there is still more work left to do, so I urge the Senate to swiftly pass the USMCA and send it to the President's desk."
USMEF: President and CEO Dan Halstrom said, "USMEF applauds the House of Representatives for approving the implementing legislation for USMCA and the bipartisan effort by Congressional leaders and the Trump administration to bring USMCA to a House vote.
"Ratification of USMCA is an important step in solidifying trade relations with Mexico and Canada, which are critical destinations for U.S. pork, beef and lamb. This agreement will bolster the United States' position as a reliable supplier to two leading markets that currently account for about one-third of all U.S. red meat exports. We look forward to the Senate taking up this legislation as soon as possible and completing the ratification process.
USCA: Leo McDonnell, United States Cattlemen's Association (USCA) director emeritus wrote a letter to President Trump following the news, which expressed his disappointment that country-of-origin labeling (COOL) was excluded from the USMCA deal.
Here is an excerpt: "U.S. cattle producers were promised in past trade agreements that cattle and beef would be included for Special Rules for Perishable and Cyclical Ag Products in future trade agreements; however, this does not seem to be the case with USMCA.   "This administration promised to 'Make America Great Again,' but it is becoming evident this does not include U.S. ranchers. The failure to include meaningful COOL for beef in USMCA is disheartening at best. During the few years that COOL for beef was in effect, U.S. ranchers experienced one of the greatest cattle markets in history because consumers and retailers were given choices, and U.S. ranchers were allowed to compete on a more level playing field by identifying their product for consumers. Certainly, without COOL how can one have a level playing field or even expect to compete?"
R-CALF USA: "America's cattle industry is now far more susceptible to price depressing, cheaper and undifferentiated imports than it was when NAFTA was first implemented," said R-CALF USA CEO Bill Bullard. "This means the passage of the USMCA will likely be the straw that breaks the camel's back, and in this instance, the straw that breaks the one industry that is most important to America's rural economy.
"This is serious, and we must tell Congress that they must now choose to either continue supporting the financial interests of self-serving, multinational corporations by supporting the USMCA, or begin supporting American consumers and American ranchers. So far they are failing us all."
AFBF: Meanwhile, American Farm Bureau Federation (AFBF) President Zippy Duvall said, "This trade agreement could not come at a more critical time for U.S. agriculture. Farmers and ranchers have been hit with a perfect storm of low commodity prices, weather disasters, trade disruptions and a severe downturn in the farm economy.
"The USMCA will provide continuity in the growth of the North American market and will strengthen our trading relationships with Canada and Mexico, which are our number-one and number-two export markets, respectively.
"We are hopeful that USMCA can be a model for future U.S. trade agreements, as these modernized rules will be a strong guide for addressing continuing issues. We urge the Senate to quickly approve the USMCA."
NFU: National Farmers Union President Roger Johnson said in a press release, "USMCA might be a small step forward, but it's preceded by many large steps backward. Ultimately, these modest improvements are dwarfed by the immense damage that President Trump has inflicted by destroying our reputation as a reliable trading partner and by wiping out agricultural markets that farmers had worked for decades to build."
What do you think of the USMCA as it is written? Will it help or hurt beef producers? Share in the comments below.
The opinions of Amanda Radke are not necessarily those of beefmagazine.com or Farm Progress.
Subscribe to Our Newsletters
BEEF Magazine is the source for beef production, management and market news.
You May Also Like
---