Inflation Reduction Act passes with ag climate investments
Inflation Reduction Act passes with ag climate investments
Climate-smart ag practices and clean energy programs receive $40B investment for rural America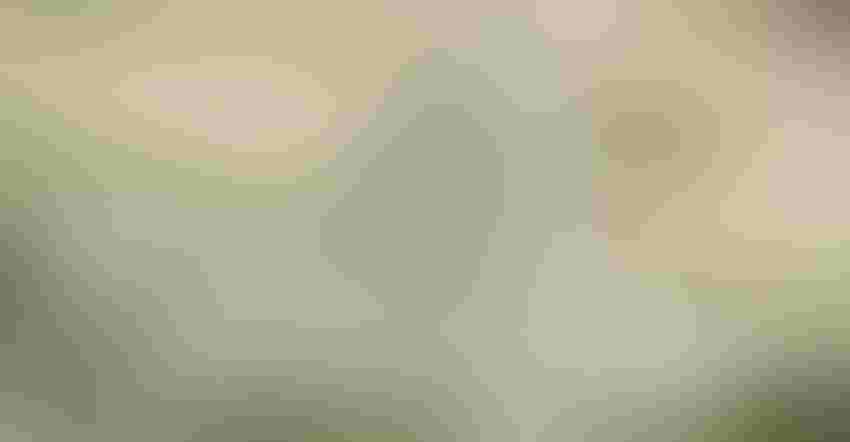 AG SPENDING: Agricultural appropriations bill advance on Capitol Hill for funding year 2022.
Rouzes Getty/iStock
Over the weekend the full Senate passed the Inflation Reduction Act of 2022, which will provide approximately $40 billion for climate change mitigation and resilience efforts over the next ten years through key agriculture provisions. Vice President Kamala Harris was the tie-breaking vote as the bill now heads to the House for approval. The House is currently on recess, so action would require House members to return for a vote.
According to a summary of the bill, the Inflation Reduction Act of 2022 will make a "historic down payment on deficit reduction to fight inflation, invest in domestic energy production and manufacturing, and reduce carbon emissions by roughly 40% by 2030. The bill is touted to raise $739 billion in revenue by incorporating a 15% corporate minimum tax, prescription drug price reform, and increasing IRS tax enforcement.
Of the more than $369 billion that was approved for climate change and clean energy investments, approximately $40 billion, or roughly 10% of the funds, will go to USDA for climate-smart agriculture programs, biofuel development, forest restoration work, renewable energy tax credits, conservation technical assistance and rural electric cooperative carbon capture and storage and resilience projects.
The agriculture funding, spearheaded by Senate Agriculture Committee Chairwoman Debbie Stabenow, D-Mich., includes $20 billion in new funding for USDA conservation programs. Last-minute negotiations to garner support from Democrat holdout Sen. Kyrsten Sinema, D-Ariz., also saw the inclusion of $4 billion in additional drought assistance for the West.
Stabenow says the climate-smart agriculture, forestry and rural energy programs in the Inflation Reduction Act are supported by more than 1700 farm groups, companies, environmental advocates, leading economists, local elected officials and municipalities and trade associations.
"With the passage of this historic bill, Americans will see their energy costs go down while we tackle the urgent threats we face every day from the climate crisis," says Stabenow. "We are equipping farmers, foresters, and rural communities with the necessary tools to be a part of the solution. At the same time, we are investing in good-paying clean energy jobs to grow small towns and rural economies."
According to a one-page description of the agricultural provisions, the bill boosts funding to existing conservation practices which some are oversubscribed by as much as 3 to 1. It also provides $14 billion to support rural electric cooperatives' transition to cleaner energy, help rural communities and farmers invest in renewable energy and be more energy efficient, and make the single-largest investment in infrastructure for home-grown biofuels.
It also includes $5 billion to protect communities from wildfires while combating the climate crisis and through climate-smart forestry. On Friday, Sen. Michael Bennet, D-Colo., joined with Sinema in securing $4 billion to address drought in the West and in the Colorado River Basin. An agreement was reached to include $4 billion in funding for the Bureau of Reclamation to combat drought in the Western U.S.
"The Western United States is experiencing an unprecedented drought, and it is essential that we have the resources we need to support our states' efforts to combat climate change, conserve water resources, and protect the Colorado River Basin," Bennet says.
Conservation investments
The climate-smart ag provisions of the Inflation Reduction Act include $8.45 billion in new funds for the Environmental Quality Incentives Program, which provides important technical assistance to farmers, targeted toward stewardship practices that can reduce greenhouse gas emissions.
It also provides $3.25 billion annually for the working lands program - the Conservation Stewardship Program - and $1.3 billion annually for climate-focused technical assistance.
The bill does remove for the new reconciliation funds the set-aside requirement established in the farm bill that at least 50% of the funds made available be targeted at practices relating to livestock production, including grazing management practices. Livestock will still be eligible, but not subject to the 50% requirement.
There is also $5 million set aside for Conservation Innovation Grants, with a priority on projects related to enteric methane reduction/management for this pot of money. It provides $25 million annually for Conservation Innovation Trials. As an example, the dairy industry says the new funding is targeted toward initiatives that use feed and diet management to reduce the enteric methane emissions that can comprise roughly one-third of a dairy farm's greenhouse gas footprint. The National Milk Producers Federation says it is excited for this opportunity to amplify its focus on reducing enteric emissions.
The bill also provides $6.75 billion in new funds for the Regional Conservation Partnership Program, which funds locally developed, targeted partnership projects, emphasizing initiatives that incentivize or target reduced methane emissions.
Farmer-driven Solutions from the Land says the organization has been at the forefront of efforts to scale up federal investments in climate-smart agriculture systems and practices and many of the programs that were included in the Inflation Reduction Act were recommended by SfL and the North America Climate Smart Agriculture Alliance. "We applaud the Senate for prioritizing agricultural and forestry climate and clean energy investments, and we look forward to the House of Representatives approving these historic measures next week," says SfL President Ernie Shea.
NMPF commended the inclusion of climate provisions, calling the funding a "game-changer for dairy." NMF says the funding will help dairy farmers advance their proactive sustainability leadership by enhancing farm bill conservation programs with an emphasis on key dairy areas of opportunity, including feed management. The new investments will provide important voluntary technical assistance to dairy farmers who undertake such stewardship practices, including targeted new funding that emphasizes critical farm practices that yield significant environmental benefits for dairy.
"Dairy farmers seize environmental sustainability opportunities whenever possible," says Jim Mulhern, president and CEO of NMPF. "The funding increases in this package will better position dairy farmers to effectively implement the dairy sector's Net Zero Initiative and fulfill its 2050 environmental stewardship goals."
Bad precedent
Ranking member of the Senate Agriculture Committee, Sen. John Boozman, R-Ark., says the reconciliation process and party-line vote on a deal brokered between Senate Majority Leader Chuck Schumer, D-N.Y., and Sen. Joe Manchin, D-W.V., "sets a particularly bad precedent for farm bill programs." 
During a speech on the Senate floor, Boozman explains, "When it comes to agriculture policy, this bill sets a particularly bad precedent for farm bill programs. If they go down this road, we very well might be looking at reconciliation as the only way future farm bills get written. Whoever holds the pen wields the fate for vital programs that farmers, ranchers and foresters depend on. Not to mention nutrition programs that help low-income families and policies that allow conservationists to achieve our shared goals."
"Sorry you're paying so much for every necessity, but we really have to plant some trees in Brooklyn."

Democrats' reckless tax-and-spend bill doesn't fight inflation, revives the radical Green New Deal and sets a terrible precedent for the farm bill and ag policy.

WATCH pic.twitter.com/906caSntlW

— Senator John Boozman (@JohnBoozman) August 5, 2022
Boozman says there was not a single hearing held on the bill, which spends $40 billion under the agriculture title, with no input from Republicans or most Democrats.
"We have never written a farm bill in this manner. It is antithetical to how the Senate—and the ag committee in particular—should operate. We have a storied history of working together at the agriculture committee," says Boozman. "Our stakeholders value the fact that we approach the issues they face together, rather than as Republicans and Democrats. They appreciate that their voices are heard. Unfortunately, with this decision, the majority has changed that dynamic."
Subscribe to Our Newsletters
BEEF Magazine is the source for beef production, management and market news.
You May Also Like
---