International beef trade grows more important for U.S. producers
International beef trade grows more important for U.S. producers
Brazil will soon increase its beef exports.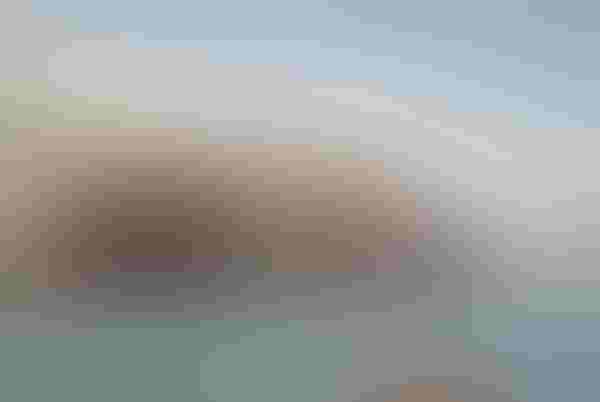 Economic conditions worldwide can and will have an effect at the ranch gate of U.S. producers. Take Brazil, for instance. High inflation and a rising unemployment rate are producing what some describe as the most serious economic crisis the country has ever faced, according to a Rabobank report on the world's major beef-exporting and importing countries.
In spite of those economic headwinds, or perhaps because of them, South America's largest beef-producing country is set to increase its beef exports in 2016, with shipments in the first two months of the year jumping 13% higher than the same period last year.
And the U.S. will be part of that expanded trade. "It is anticipated that Brazil will secure access to the U.S. fresh beef market in mid-2016," Rabobank analysts say. Brazil would compete with other countries that do not have a specific quota for a share of the 65,000 metric tons of annual duty-free imports permitted outside quote agreements.
"However, it may be viable for Brazil to export above and beyond this quota and pay import quotas," the report says. That's because current exchange rates between the Brazilian real and the U.S. dollar are favorable enough to overcome the 25% tariff for out-of-quota product.
How will that affect the U.S. market? Perhaps not much. It may well be that increased Brazilian imports into the U.S. will offset reduced imports from Australia, Canada and Mexico.
Canadian cattle exports to the U.S. continue to be suppressed, the Rabobank report says. Feeder cattle shipments in 2015 were 65% of 2015 and year-to-date shipments in 2016 are only 16% of the same period a year ago. "Year-to-date slaughter cow shipments are 84% of those a year ago, However, shipments of fed cattle are up 51% over the same period a year ago," according to the report.
Because of herd rebuilding in Canada, shipments of feeder cattle may increase over the rate seen early in the year, but will remain sharply below last year's levels.
Likewise, feeder cattle imports from Mexico will trend below average, according to Rabobank. Year-to-date Mexican cattle exports to the U.S. dropped by around 20%. "In addition, exports declined by 25% in November and over 35% in December compared to the same period a year earlier," the report says.
The Mexican beef herd remains constrained, but female retention is evident as heifer exports continue to decline, according to Rabobank analysts. "In 2014, they represented around 21% of total cattle exports, while this was 13% in 2015 and only 8% year-to-date in 2016. However, the current slowing of slaughter rates and exports is not enough to rebuild the domestic herd," Rabobank's Mexico analysts conclude.
For the U.S., those factors and others come together to indicate a significant drop in beef imports. The Rabobank analysts point to a USDA report that forecasts U.S. imports of beef and veal will drop by 24% to 900,000 metric tons in 2016. That forecast is based on very strong imports in 2015, which led to record-large cold storage stocks, as well as recovery of the U.S. cattle herd and increased production, which will dampen demand for imported beef in the 2016 fiscal year, Rabobank analysts conclude.
You might also like:
Get to know the 2016 Seedstock 100 operations
5 tips to make bull buying easier
Cow prolapsing? Here's what to do
March cattle markets In like a lamb and out like a lion
Why the USDA suspension of the midyear Cattle report is troubling
Here's how attaining zero calf sickness is absolutely possible
Time to think hay! 10 new mower conditioners in 2016
Subscribe to Our Newsletters
BEEF Magazine is the source for beef production, management and market news.
You May Also Like
---