Is a China beef deal in the offing?
Is a China beef deal in the offing?
The tit-for-tat tariff war between the U.S. and China may be drawing to an end.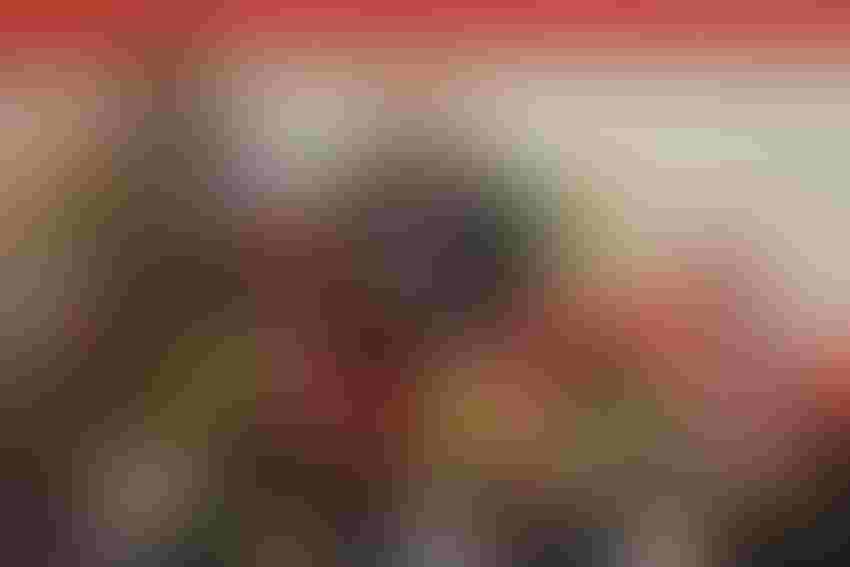 Thomas Peter-Pool/Getty Images
It is my pleasure to once again attend the International Livestock Identification Association (ILIA) annual meeting, this year in Calgary, Alberta, Canada. ILIA is a group comprised of brand inspectors and others involved in livestock law enforcement in the Western states.
They are, of course, very interested in livestock identification and have been for the past 73 years. But animal ID has moved past branding and ear tags, and this group of dedicated men and women works hard at staying up-to-date with the newest technology. I'll bring you more on that as time goes by.
But the group also works to stay current on what's happening in the beef business. To that end, NCBA Past President Kevin Kester gave an update on the international beef trade. That's an area fraught with uncertainty as President Trump and U.S. Trade Representative Robert Lighthizer work toward negotiating and renegotiating a number of trade agreements. Kester also serves Ambassador Lighthizer and Secretary of Ag Perdue on the Ag Policy Advisory Committee on Trade.
READ: U.S. beef exports shatter annual record
China, of course, is on the radar of many beef producers. And Kester is cautiously optimistic that a trade deal will eventually be worked out.
Kester says that NCBA, and agriculture generally, fully supports the President in his actions with China, even though it's painful, especially for the soybean sector and pork sector and others. "President Trump, I think, is going to come out on top of this at the end of the day on our behalf. And so we are fully supporting his efforts to come up with what's best for the American producer and farmer/rancher as it relates to trade in China."
After years of being locked out of beef trade with China, the U.S. gained access in July of 2017. "It's been a small market, $5, $6 million a month. And then when the President slapped Section 301 tariffs on Chinese imports to the U.S., the Chinese retaliated, they put an extra 25% here on U.S. beef. So we effectively have a 37% tariff into China," Kester says. 

"So that put us at a real competitive disadvantage. And we've dropped 40% off a very small market into China. So China is one spot I think we just need to hold firm."
Kester told the group that Ambassador Lighthizer told him that the U.S. was just a few weeks away from finalizing a trade agreement with China. And then they changed theirminds on many of the points that had already been negotiated and backed out of the deal.
That was a couple of months ago. Then, at the G20 meeting two or three weeks ago, Trump and President Xi got back together. "Now talks are back on schedule and Ambassador Lighthizer, our negotiating teams are back engaged with the Chinese government. And so trade talks are back on.
READ: Beef's trade balance sets new record
"Now where that's going to lead I have high hopes, I'm cautiously optimistic, but the Chinese are tough, tough, tough negotiators. And so we'll have to wait and see what eventually happens. But I will say, based upon the economic numbers, the Chinese government is being hurt worse by our tariffs on their imports into the U.S. than vice versa. They're suffering more than us and their economy is starting a show it. So even though it's a tough pill to swallow, I'm hoping that the Chinese will say, okay, let's come to the mutually beneficial agreement."

Kester told the group that it won't be easy. But the Chinese market is important. "The U.S. Meat Export Federation did an economic analysis. Their numbers are, if we opened up beef trade without the restrictions that we currently have in China on hormones, for example, that within five years, U.S. beef can do $4 billion a year into China." That would equal half the value of current U.S. beef exports, he says.
Kester has been to Beijing and says the millennials in China have a lot of disposable income. "Go out on a week night, all the venues around the city are full; full of millennials out spending money. They have the money, they want to spend it and they'll spend it on U.S. beef because we're high quality, grain-fed product that the rest of the world can't provide. So a real opportunity."
Kester is the fifth generation on his California ranch. "I've got seventh generation grandkids on the ranch and the export markets that we do will keep my seventh generation and your next generation in business."
Subscribe to Our Newsletters
BEEF Magazine is the source for beef production, management and market news.
You May Also Like
---