Is consumer perception truly reality for beef?
Is consumer perception truly reality for beef?
Despite challenges, beef continues to win consumers.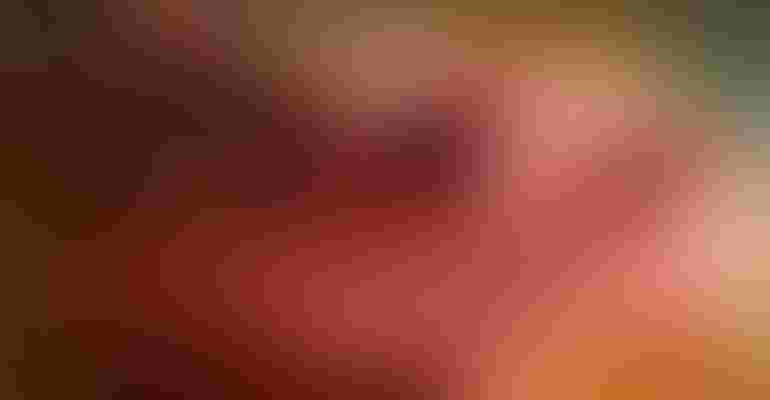 When deciding what protein to eat, today's consumer is still looking for a tasty experience, and beef is delivering, according to Polly Ruhland, Cattlemen's Beef Board chief executive officer.
This was highlighted in the Consumer Beef Index (CBI), a key research survey the beef checkoff fields twice a year to track changes in consumers' perceptions of and demand for beef relative to other meat proteins, assess the impact of the beef industry's communications efforts on consumers and measure the extent to which consumers consider the positive aspects of beef to outweigh the negatives.
The most recent survey conducted on more than 1,000 consumers showed that 77% listed beef as their first protein choice or a top choice when it came to proteins overall. Ninety-three percent reported eating beef at least monthly.
While this reflects strong results, Ruhland said the weekly frequency of beef consumption has declined. Survey results showed that the proportion of heavy beef users (those eating beef more than three times a week) stands at only 25% in this wave, down significantly from 44% a decade ago.
"There is less beef available on a per capita basis than in the year 2000, but while that has changed in the past two years, the perception by consumers is that beef prices are higher, so they are eating less beef," she explained.
The CBI helps the beef checkoff understand why consumers say they are eating less beef and address those concerns through advertising campaigns, social channels and in grocery stores.
"We are seeing ongoing concerns about nutrition. Nutrition is important to the consumer in making that dinner decision," Ruhland said.
According to Ruhland, more people are saying, "I think there's something else out there that's healthier," but they aren't calling out saturated fats or heart health specifically as they did in the past.
In addition, beef lags behind chicken on value in the consumer's mind, she added.
Still, there have been positive upswings regarding the taste, safety and knowledge of how to cook beef.
Within the CBI is a second tracker, the Consumer Image Index, that asks about perceptions of how cattle are raised. Ruhland said sustainability wasn't even on the radar five years ago, but it certainly is a factor today.
Through a series of deeper-dive questions in the Consumer Image Index, consumers revealed that they like age-old traditions such as the heritage of beef producers, but they also like to know that the most cutting-edge animal care practices are in place.
"This information from the study reinforces the need to humanize our industry and document how our industry has progressed, and we need our story to be out there," Ruhland said. "We are producing the best product we've ever produced, and consumers love it. That's not perception; that's reality!"
Subscribe to Our Newsletters
BEEF Magazine is the source for beef production, management and market news.
You May Also Like
---