Is preconditioning still a no-brainer?
Is preconditioning still a no-brainer?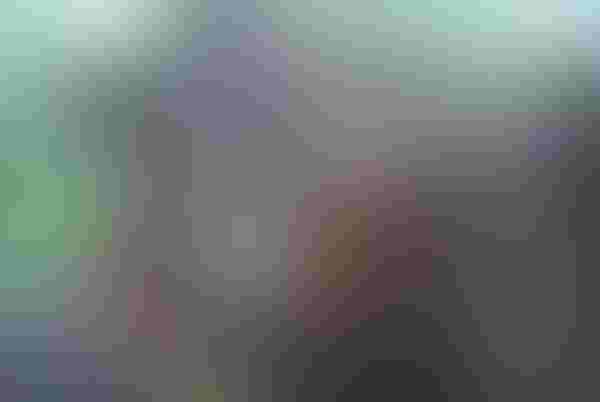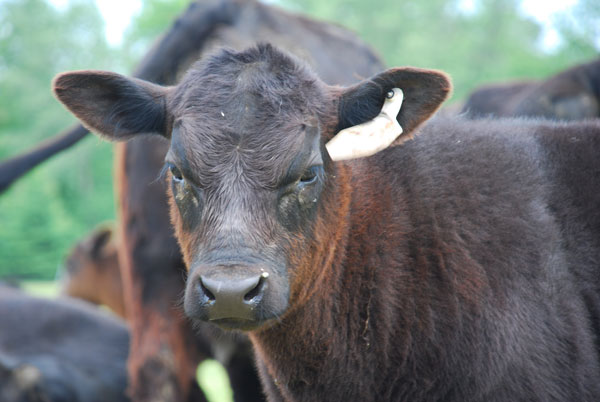 I've been to hundreds of livestock auctions, and not once have I seen an owner stop the auctioneer to declare that the price being bid is in excess of what the cattle are worth. But, according to Tom Brink of Top Dollar Angus, that's what should happen in nearly every case when selling high-risk (unweaned, unvaccinated, uncut) feeder calves. Tom is one of those beef experts who, when he speaks, I listen.
How much are buyers overpaying for these high-risk calves? How about $191 per head, according to Brink. What about calves at the other extreme? Fully preconditioned calves (weaned, vaccinated, cut, eating from bunk) are selling at a $95-per-head discount to their true value. If these calves were pickups, that's like overpaying for a multi-owner "lemon" from Shady Joe's used car lot and underpaying your best friend for his one-owner "cherry" with all the service records. Does that make sense? My guess is that feedyards will get tired of watching their profits leave with deads, medicine and the reduced performance that accompanies calves that get sick.
The biggest "no-brainer" year in my 32 years as a DVM for profitability in preconditioning was 2014. We had producers net more than $200 per head for growing the calf for 45 days postweaning. Will preconditioning make you money in 2015? I made a spreadsheet to look at some "what-ifs." You can download it by clicking here and at mwbeefcattle.com under the "Total Beef Herd Health" tab. The chart is made for calves of average-quality genetics. If your calves are well below average genetics, preconditioning will likely not be a wise choice financially this year. The spreadsheet shows what drives profit: above-average genetics plus good nutrition, health, marketing and average daily gain of 2.5 to 3.0 pounds equals greater chance at profit.
Herd owners near feed sources such as corn, dried distillers grains with solubles (DDGS), soy hulls and wheat mids are at an advantage with cost of gain on high-health cattle. I wanted to look at a more remote location, so I chose beautiful Havre, Mont. I consulted with a company nutritionist who serves that area and got prices of a pelleted starter ration, along with other available feedstuffs.
As expected, feed costs were higher than in the Midwest, but calf prices are also higher. Calves fed the starter ration for 21 days and then a ration with hay, corn, DDGS and a balancer with an ionophore for 24 days gave a profit of $45.06 per head with a $12.06 per cwt preconditioning (PC) premium. When producers from areas without abundant feed say they can't PC due to lack of feed availability, these numbers show you can — if your calves are above-average quality, you have a balanced ration where calves will gain 2.8 to 3.0 pounds per day and you market them as high-health PC calves.
In most years, the majority of the dollars made in a preconditioning program are on the very efficient weight gain of the newly weaned calf. Not so in 2015. My figures show profitability only if the calves are marketed appropriately as fully preconditioned calves. In 2014, we had a smaller spread, lower feed cost and higher-priced calves. This year we have still excellent calf prices, and reasonable feed prices with a much higher spread.
Is the sky falling? No. My calculations show a 29% to 74% return on investment is possible. That's a profit of $43.59 to $89.55 per calf for the 45-day preconditioning period.
I have shown these figures to some of my clients who always precondition their calves, and every one says they are staying the course. The reasons include: "My calves are well above-average genetics and your chart is for average calves"; "my repeat buyer will not buy calves unless they are preconditioned"; and "Even if I make little or no profit preconditioning my calves, I want the feedlot owner to get the healthiest calf possible. My name is on these cattle, and that means something to me."
When feedlots run red ink for months in a row, they look to buy cattle with an increased opportunity for profit. PC calves could be in even higher demand this fall. Cow-calf producers can still make a decent profit by growing calves for 45 days this fall. With a nice PC premium for health, you are rewarded nicely for your work.
W. Mark Hilton is a clinical professor of beef production medicine at Purdue University in West Lafayette, Ind.
You might also like:
70 photos honor the hardworking cowboys on the ranch
Chipotle facing lawsuit for GMO-free claims
Will beef demand keep up with cowherd expansion?
Why you shouldn't feed your cows like steers in a feedlot
What's the best time to castrate calves? Vets agree the earlier the better
Subscribe to Our Newsletters
BEEF Magazine is the source for beef production, management and market news.
You May Also Like
---