Is sell/buy marketing for the cattle world?
Is sell/buy marketing for the cattle world?
What type of marketing would fit best in your cattle operation?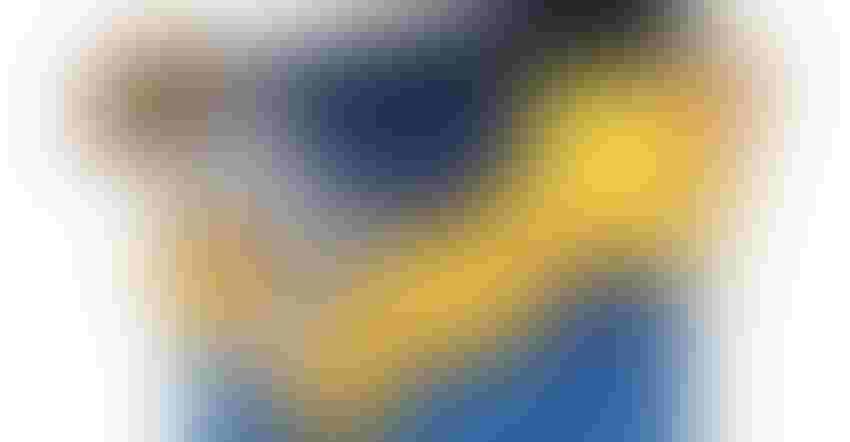 The profits this week were not in feeder steers but in heifers and lighter weight steers. 
VECTORBOMB-THINKSTOCKPHOTOS
What do JCPenney, Walmart, Shell gas stations,Tractor Supply, and real estate investors all have in common? They all do sell/buy marketing. They have different names for it. For example, in real estate, they gave it the acronym "BRRRR," which stands for Buy, Rehab, Rent, Refinance, and Repeat. Walmart calls it "VMI," which stands for Vendor Management Inventory.
It's not new!
Ever since I was first exposed to sell/buy marketing (SBM), I was told that the old timers did it. It was new to me, and if I ever explained what I was doing to an old man at a sale barn, they would always tell me it was not new and that they've been doing it longer than I've been alive. The mystery then became why did we stop doing it? Why do other industries do it, yet it is relatively unheard of in the cattle business? I have not found those answers yet.
When we walk into a hardware store and purchase a box of nails the cashier scans the bar code, and we hear that "beep." That was a sell/buy transaction. The cashier just sold us the box of nails, and at the same time a purchase order was sent to the store's distributor for a replacement box of nails. 
Last spring when the price of fuel was going up daily, it was obvious the gas station in my hometown is implementing SBM. Most people think the gas station buys fuel and marks it up to their sell price. If that was the case, the tanker truck would have to come every day and top off their supply. The tanker truck doesn't come to a small town of 1,000 people daily. I know this because there is an incline to pull into the filling station and a truck with that much weight leaves smudge marks from its tires when it pulls in there.
Observing this, it became clear to me that the manager of the filling station knows what the price of fuel is at the terminal every morning. The manager then raises the price of the gallons already in inventory to a margin over that day's price at the terminal. As the store sells fuel throughout the day, replacement gallons are purchased against the gallons sold.
Staying in business
This is how they stay in business. If they purchased gallons and marked them up and immediately after doing so the price of fuel went down, they would effectively price themselves out of the market. Their competitor down the road would buy fuel from the terminal cheaper and everyone would go there to buy fuel instead. If drivers stop there for fuel, they will likely buy other things while they are there. This would really hurt the previous store's daily sales for sure. The way they stay competitive is by implementing SBM.
Sales
JCPenney was famous for having sales. JC knew when his suppliers were raising their prices. As a result of this information, he would raise the price of his inventory, sometimes double its current price. He may hold the price there for a week, then he would slash the price announcing the item was on sale. Sometimes the sale price was set back to the original price, and sometimes it would even be a little higher than that original price. The thing is it was cheaper than it was last week. JC Penney became famous for having "sales." If we think back to when JC had his first store, which was called "The Golden Rule," it is clear SBM has been around for generations.
Vendor management inventory
Sam Walton worked for JC Penney stores and met JC himself. Certainly, Sam learned a thing or two from his encounter with JC and working at the retail store. Regardless of how you may feel about Walmart, they have adapted to the current state of the marketplace quite well. Walmart has a different system of operation. If a vendor can get their product on a Walmart shelf, Walmart knows what they are going to price the item at. Walmart then tells the vendor the price they will pay to have that item restocked into their inventory. They call this system Vendor Management Inventory. They are restocking their inventory at a price that is lower than their retail price. This margin is slim since Walmart sells for less, but couple that with their extremely high turnover, Walmart ends up with a healthy margin at the end of the day.
BRRRR = Real estate
Successful real estate investors use a method they call BRRRR. This will require cash to get started. They buy a property with cash, because if they financed it at the start, the bank will only loan a percentage of the appraised value. They then use cash for the renovation as well. They then get the property rented out, to generate cash flow. Once this is in place, they can show a lender the cash flow and the after-renovation appraisal value.
Equity
Suppose the investor buys the property for $100,000, and they put $20,000 into it during the renovation. The after-renovation value may come back at $140K. There is $20K of forced equity in that property. Seems very similar to cutting feeder bulls to me. They can then sell-- this is the refinance part-- this property to a bank. They get their cash back out of it to go and buy the next one. This started with a virgin buy, then it was sold to a lender and then they go buy another property (see the order: sell, then buy another). The last R in the acronym is the Repeat. SBM is a repetitive process, it must be because that is how we stay in business.
Years ago, when I was first exposed to SBM, I thought it cutting edge, but this was only because it was new to me. It has clearly been around for a long time, which I think is fantastic. This proves that it has withstood the test of time, since it has helped make some retailers successful.
Marketing Schools
If you would like to learn more about SBM I have two schools yet this year, you can visit my website.  

Value of Gains
By examining the Value of Gains (VOG) on feeder cattle, it is clear that this is a weight gain business right now. What that means is that the value of the weight the animals are gaining is worth more than it is costing to feed it onto them. 
Here is something to pay attention to. Prices paid for cattle are higher north of I80 than they are south of I70. Yet the VOG are higher south of I70. We have been mentally programmed to want to sell market toppers and get that high price. The key to making good money is making sure the ratio of dollars to pounds on a trade favors the dollars. Higher VOG certainly help this. I mentioned all these retailers above. One thing they will discuss is cash-on-cash returns. The cattle business doesn't do much of that, we are fascinated with top quotes. Walmart isn't fascinated with top quotes; they spend a lot of money advertising to make sure we know they sell for less. With their turnover, they are more interested in cash-on-cash return.
Money losing trade
Some people think with these high prices that the good times are here. For some people these are good times. Thing is, I mentioned ratio of dollars to pounds. If you sold fats this week and bought back eight weight steers, the ratio is off. This was a money losing trade. It takes awareness, which is knowledge of a particular subject and discipline to do a good job marketing. I understand that feed yards want to feed these big feeder steers, but the profitable buys were in heifers and lighter weight steers. Sometimes we just have to take what the market is willing to give us.
 
Subscribe to Our Newsletters
BEEF Magazine is the source for beef production, management and market news.
You May Also Like
---